News & Events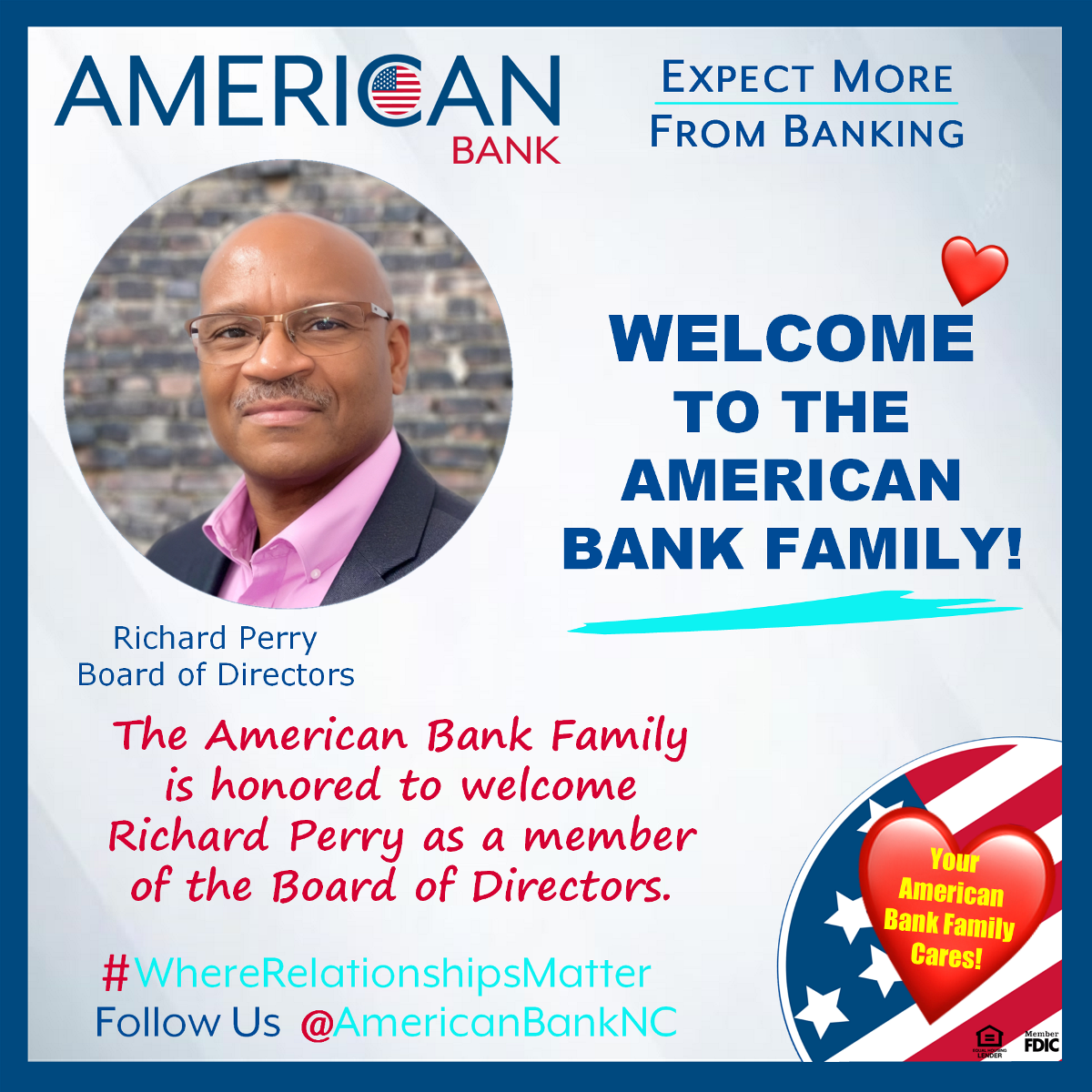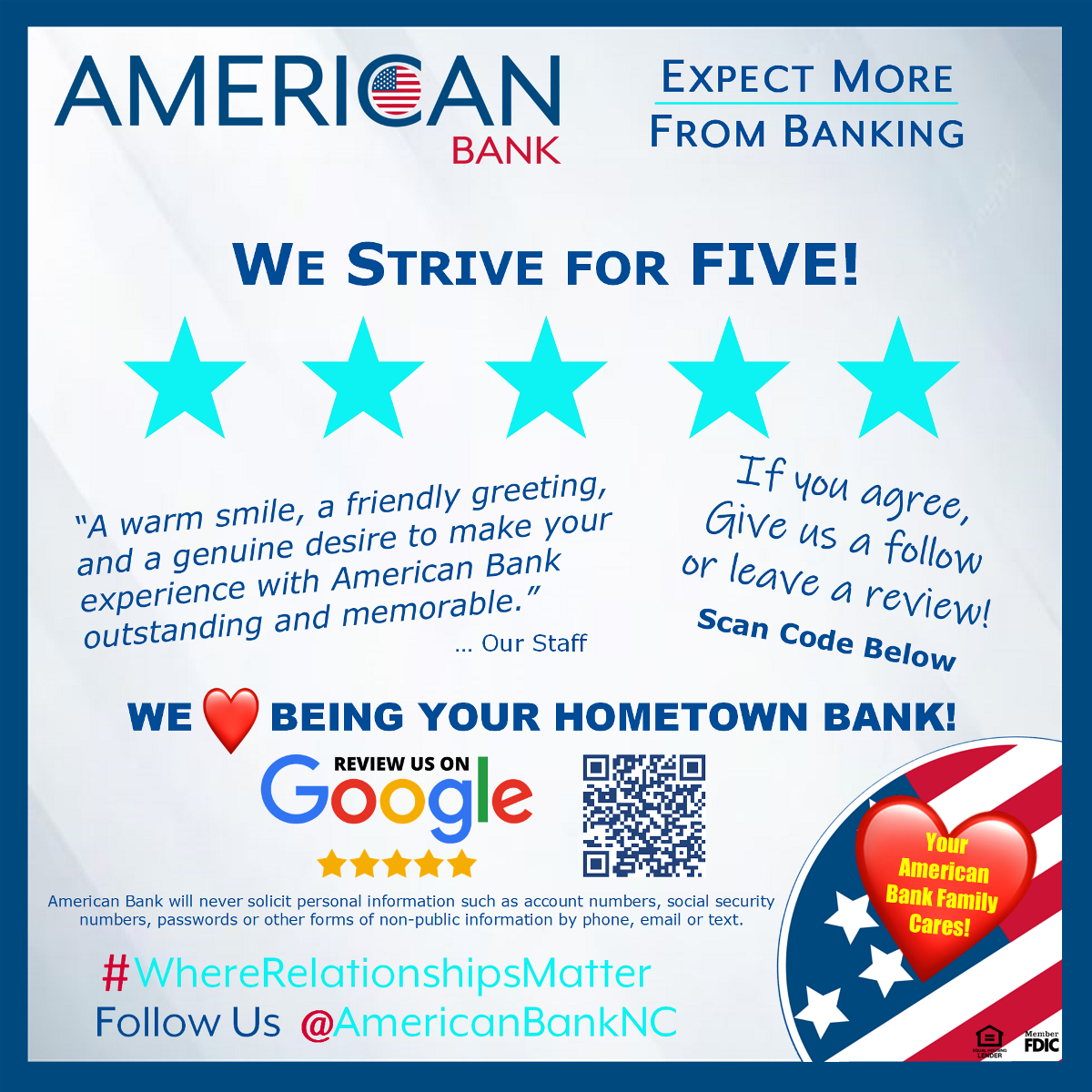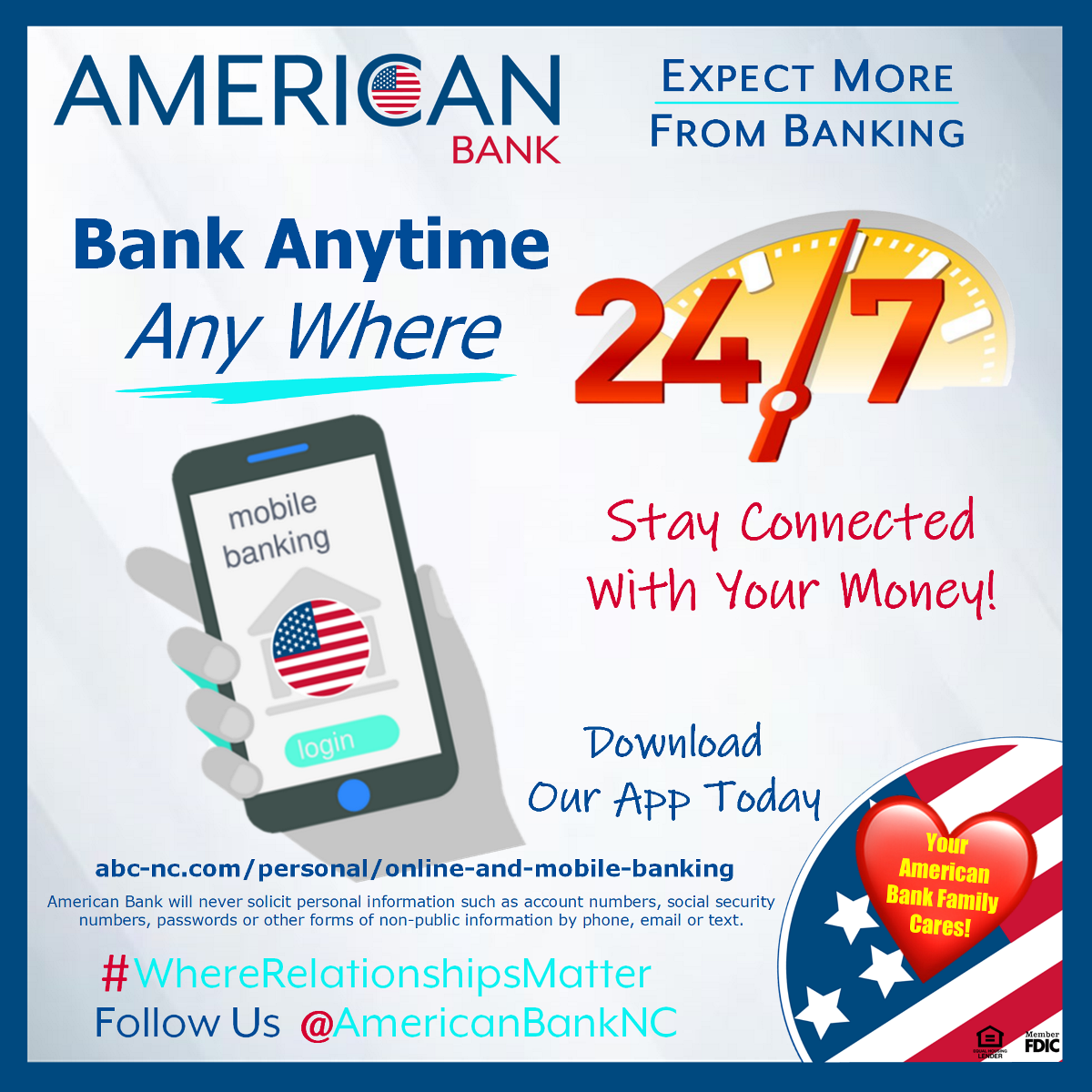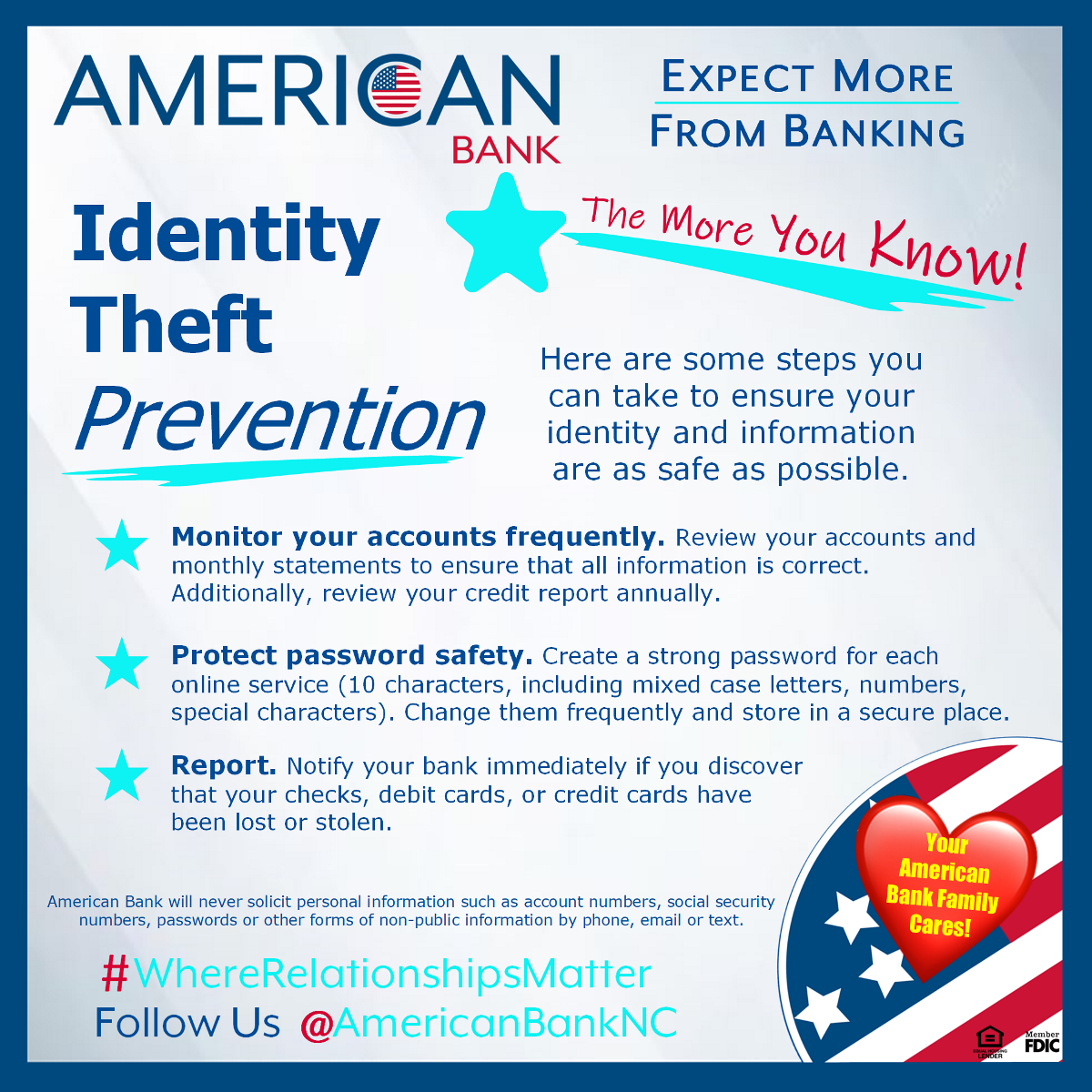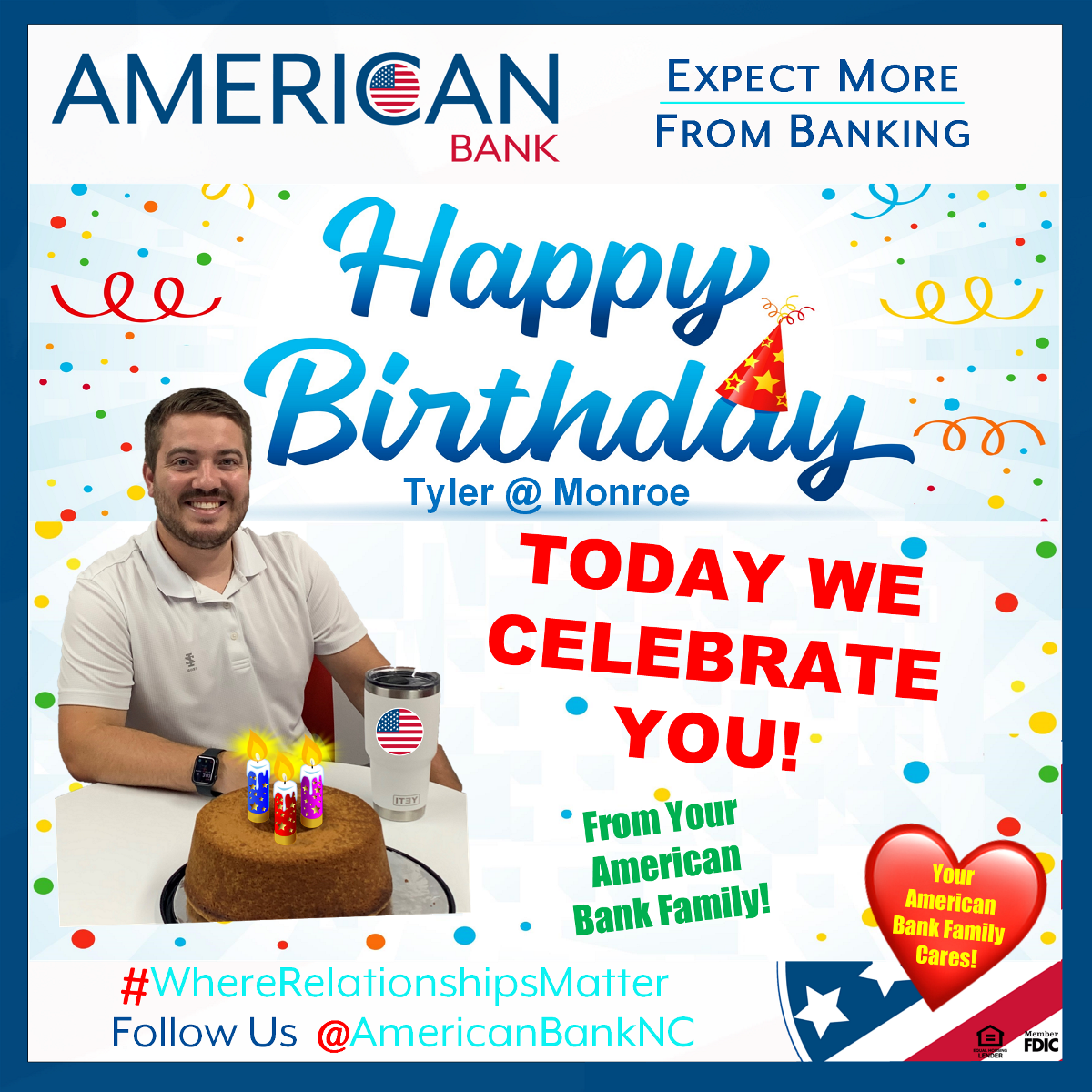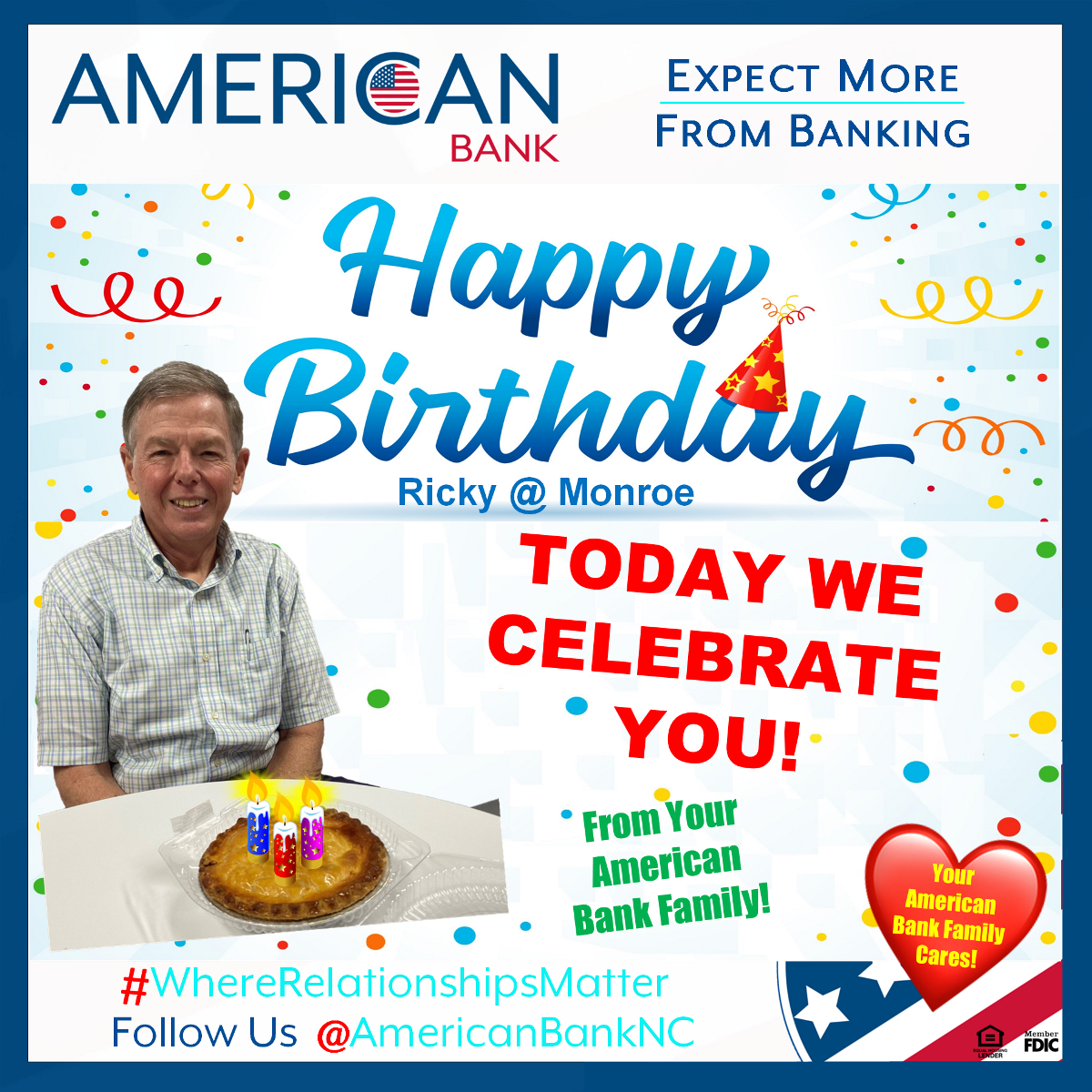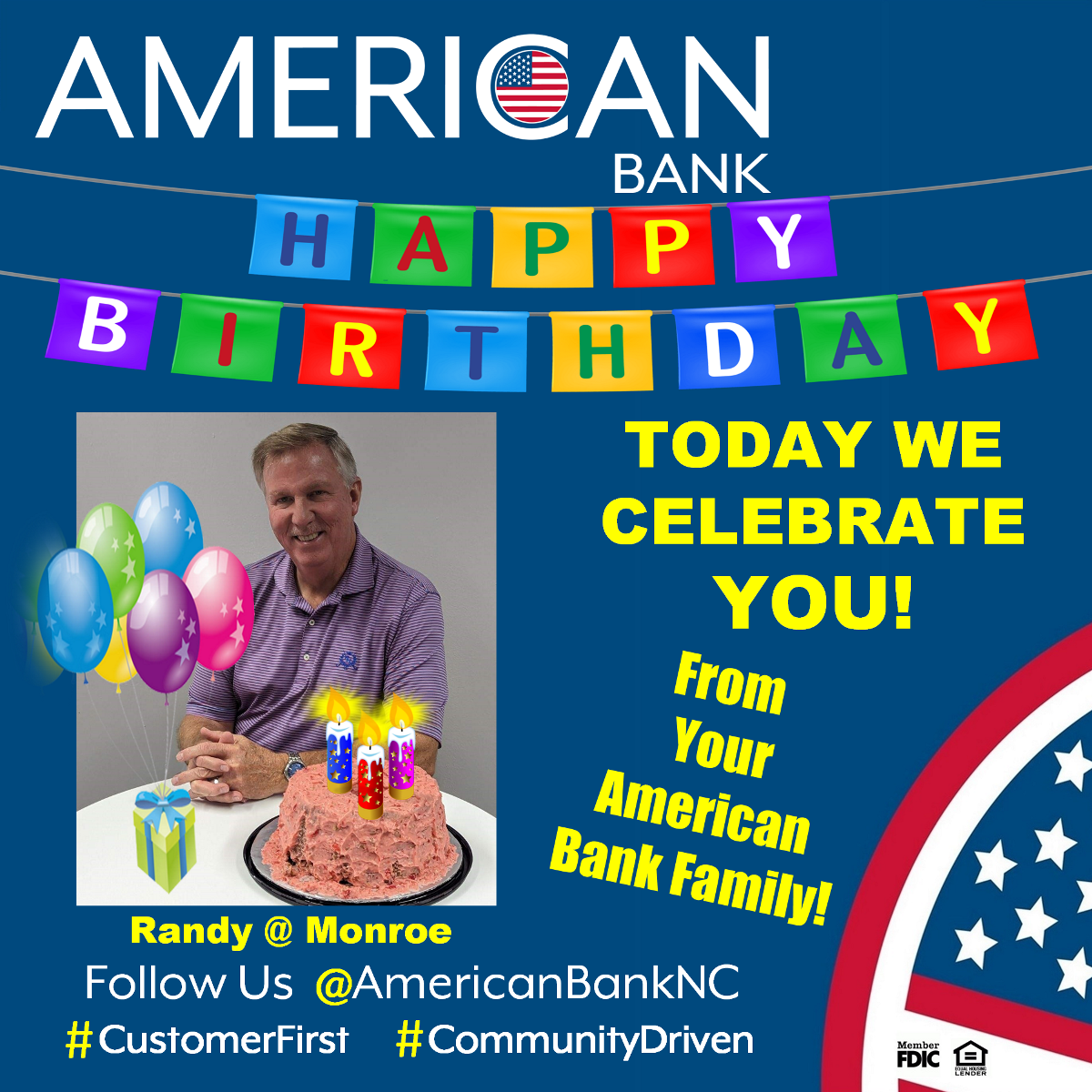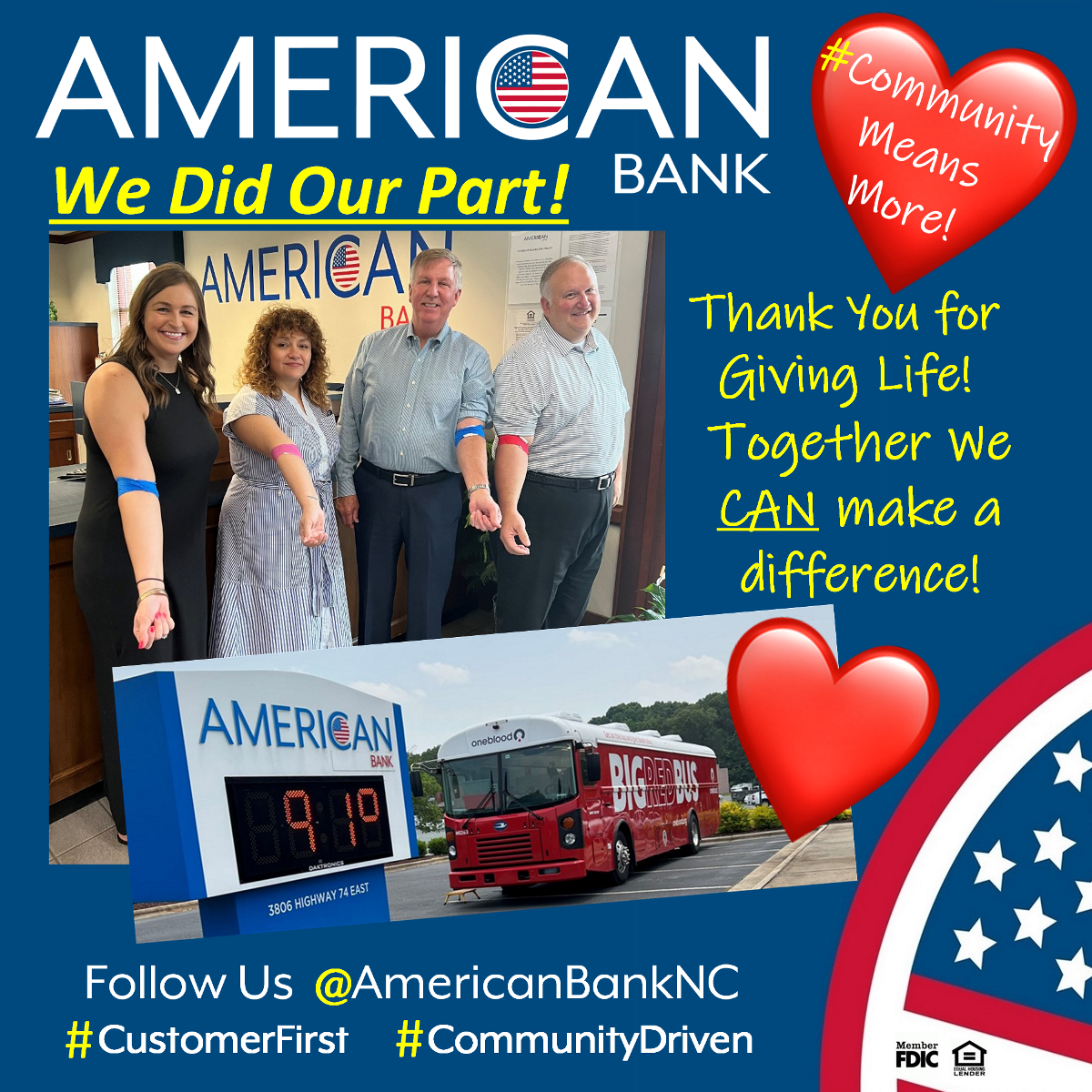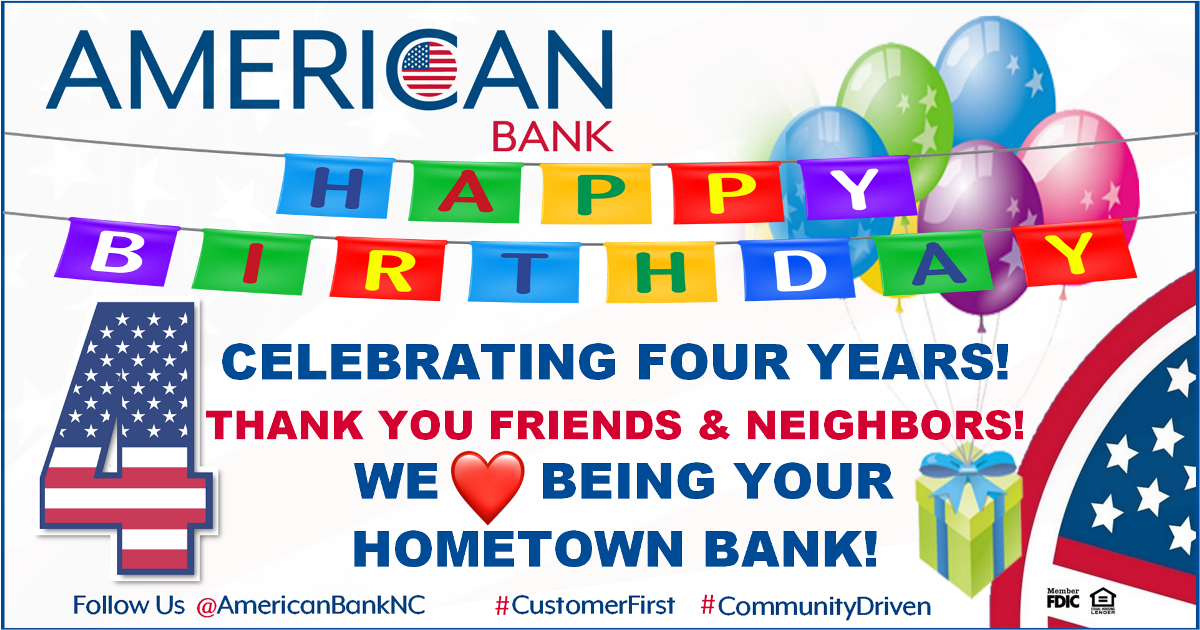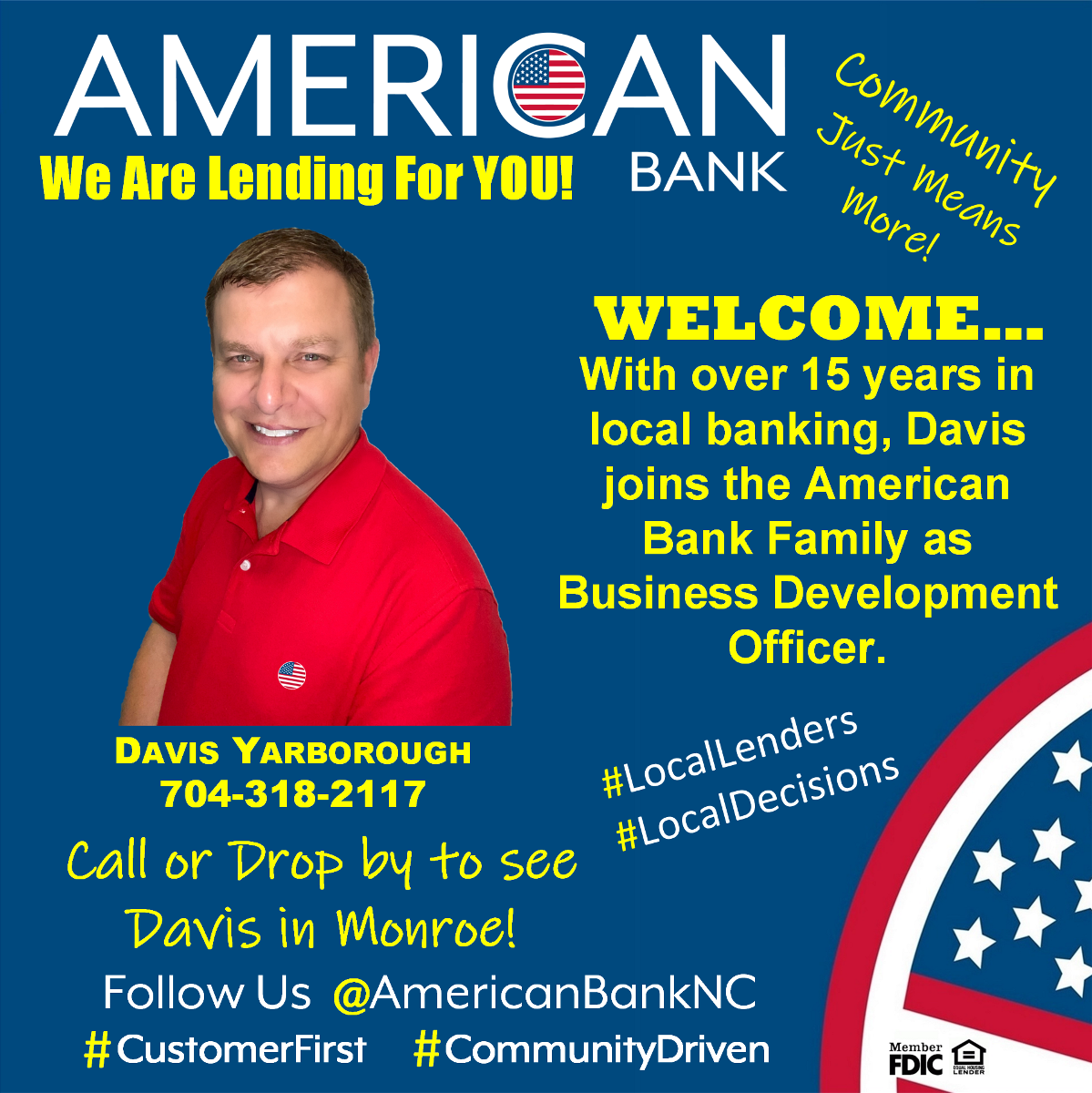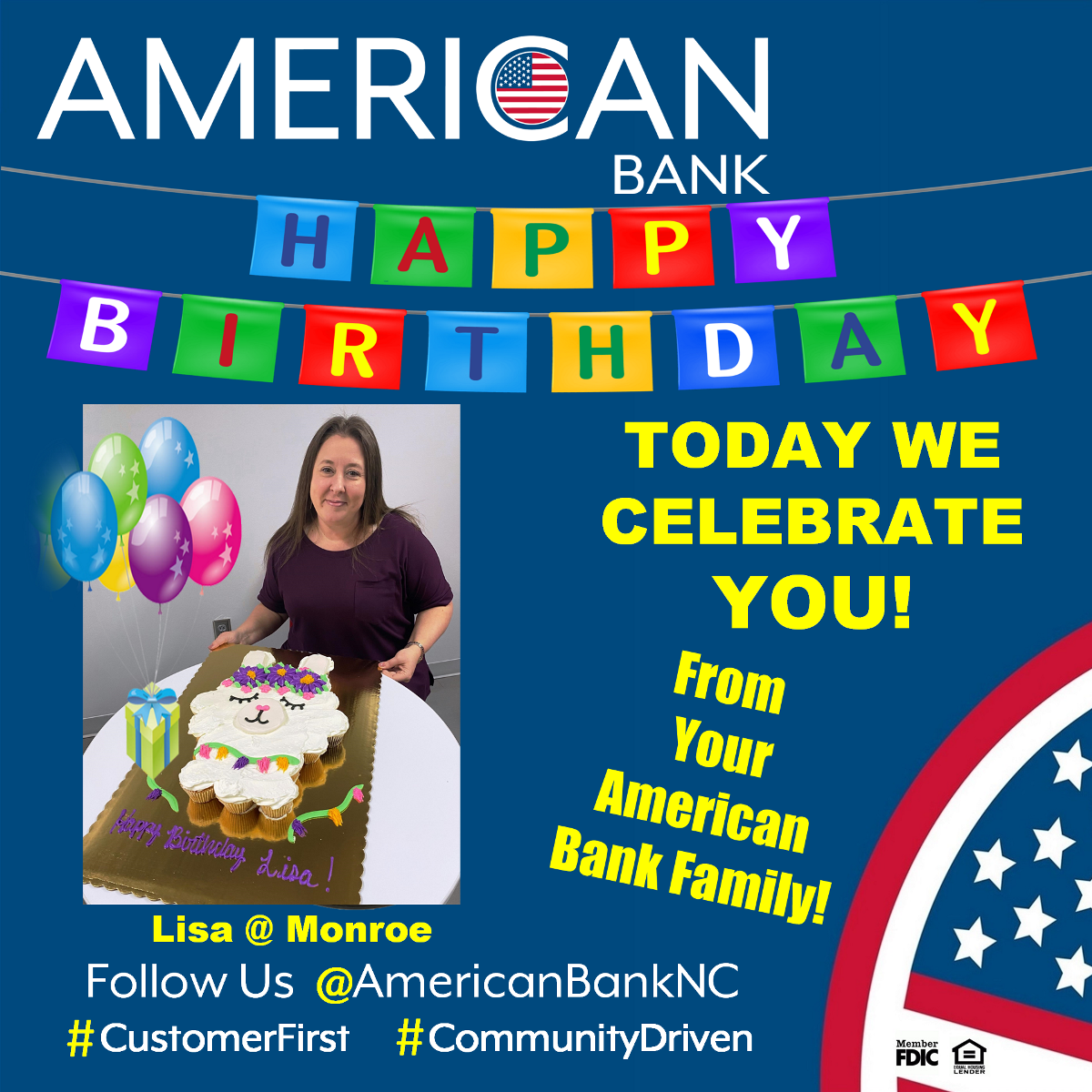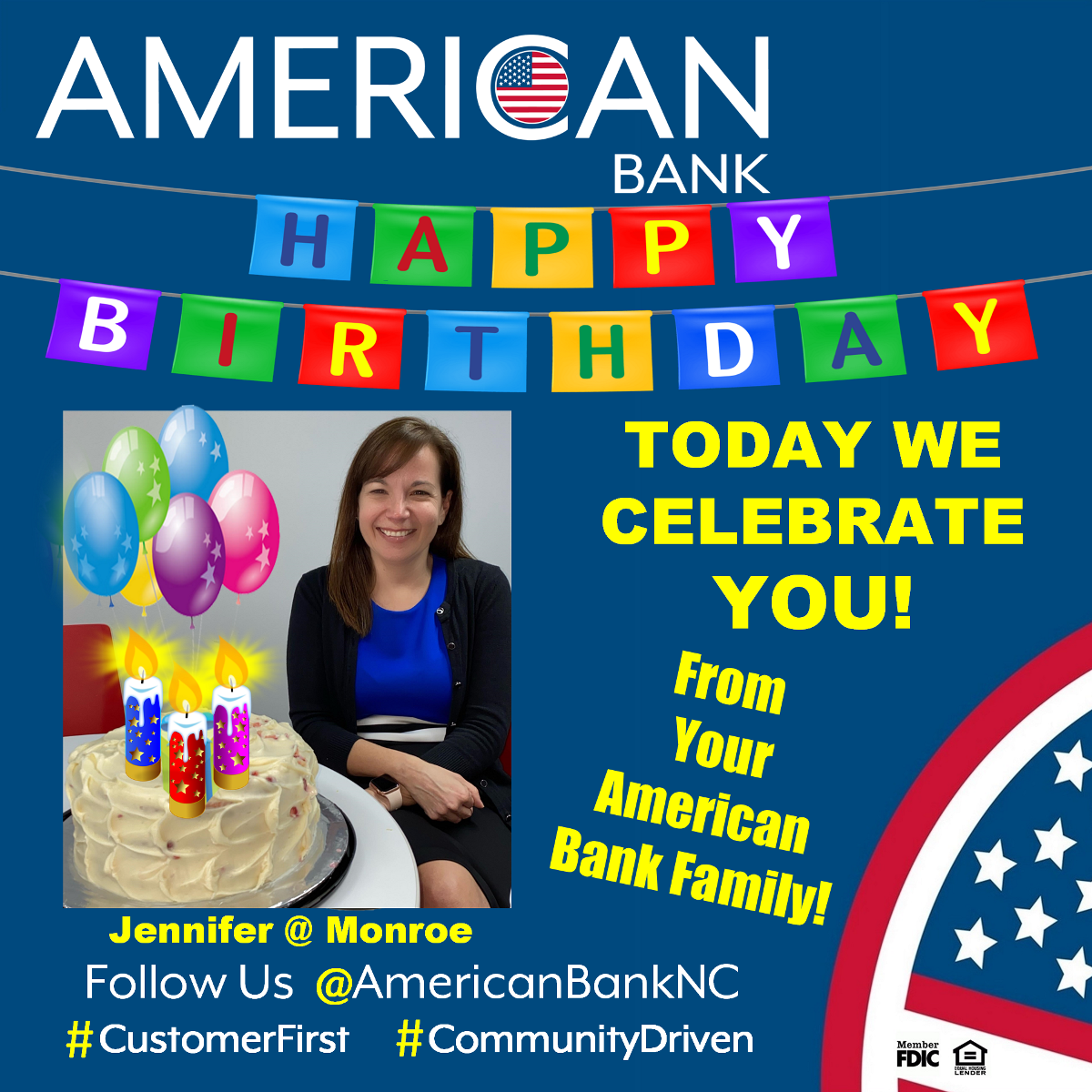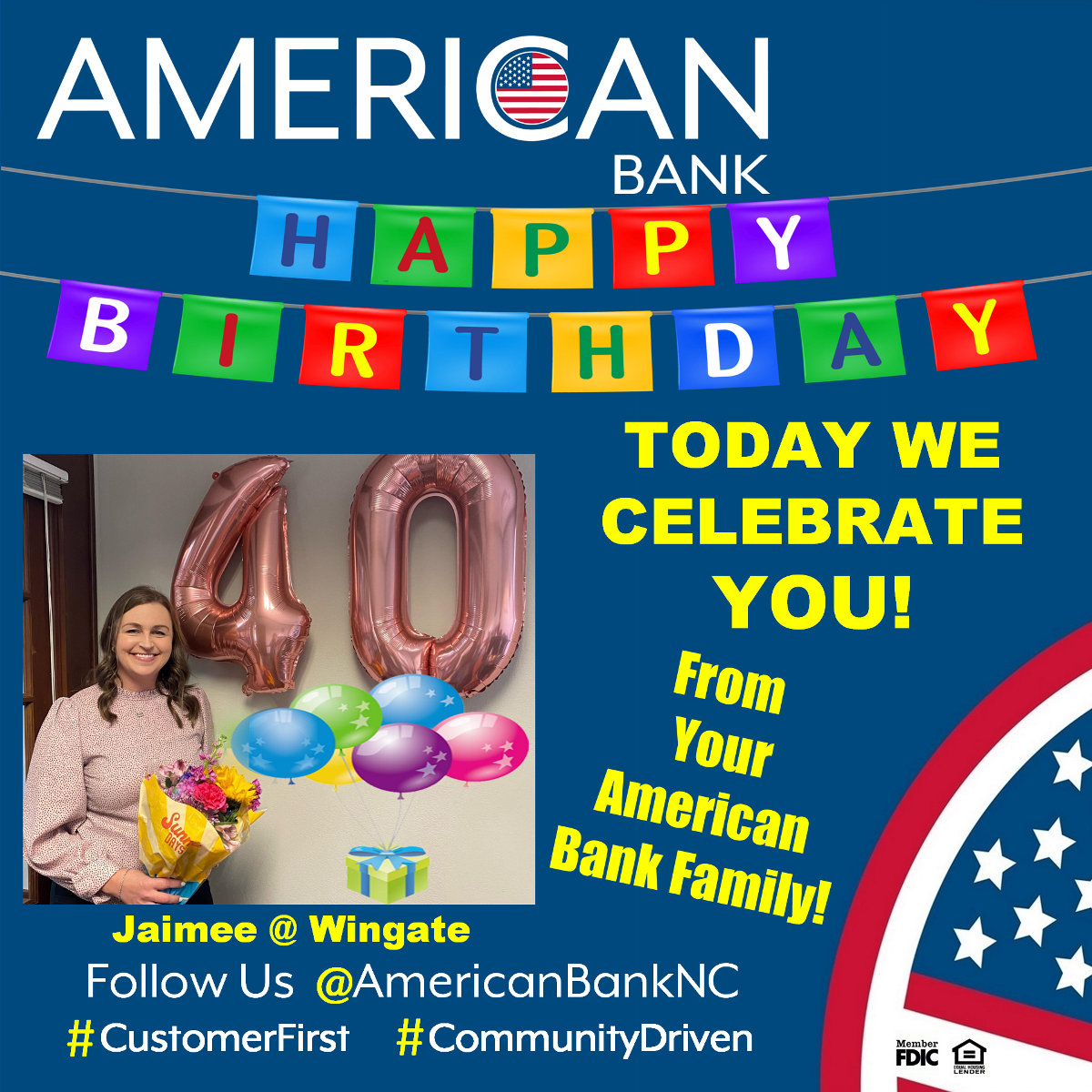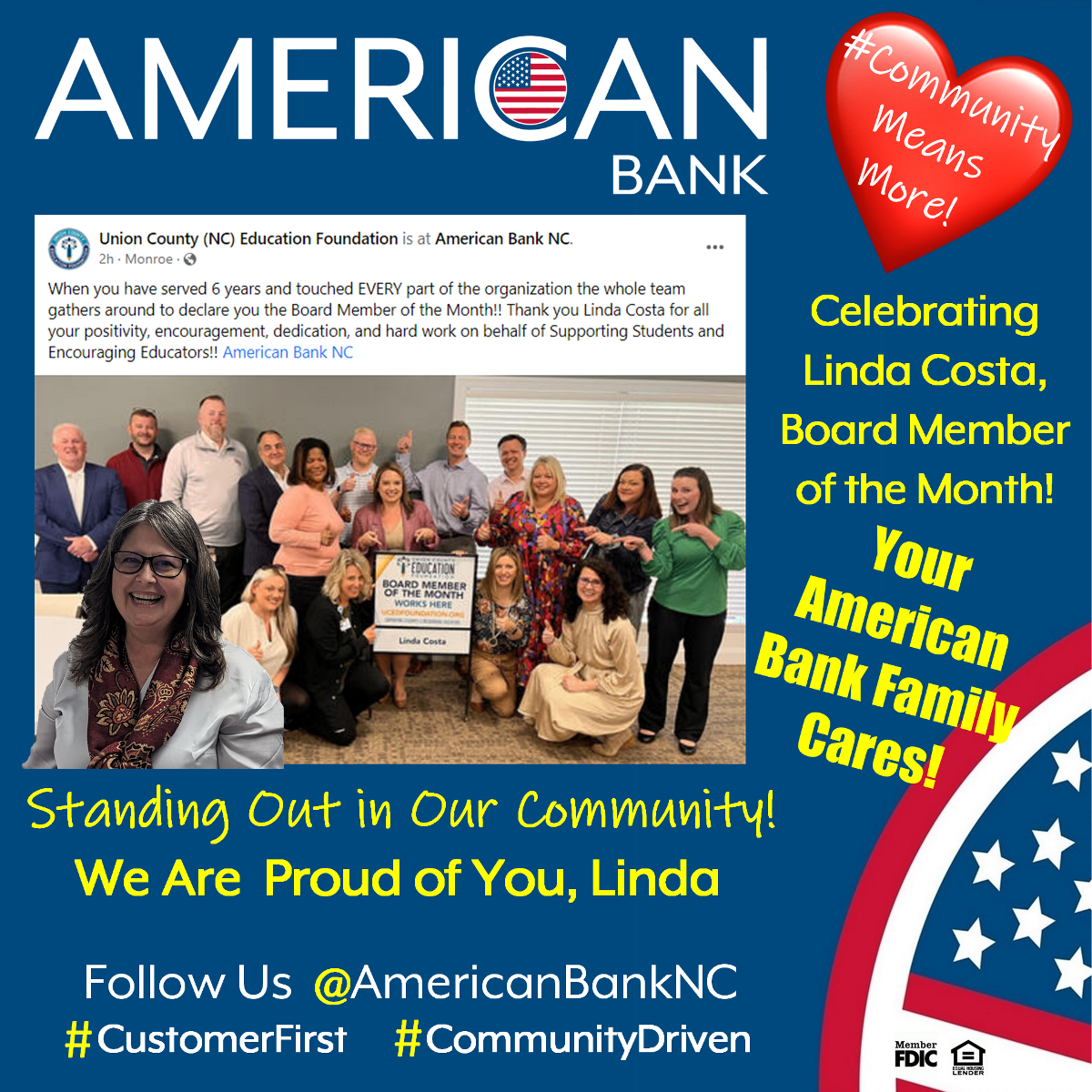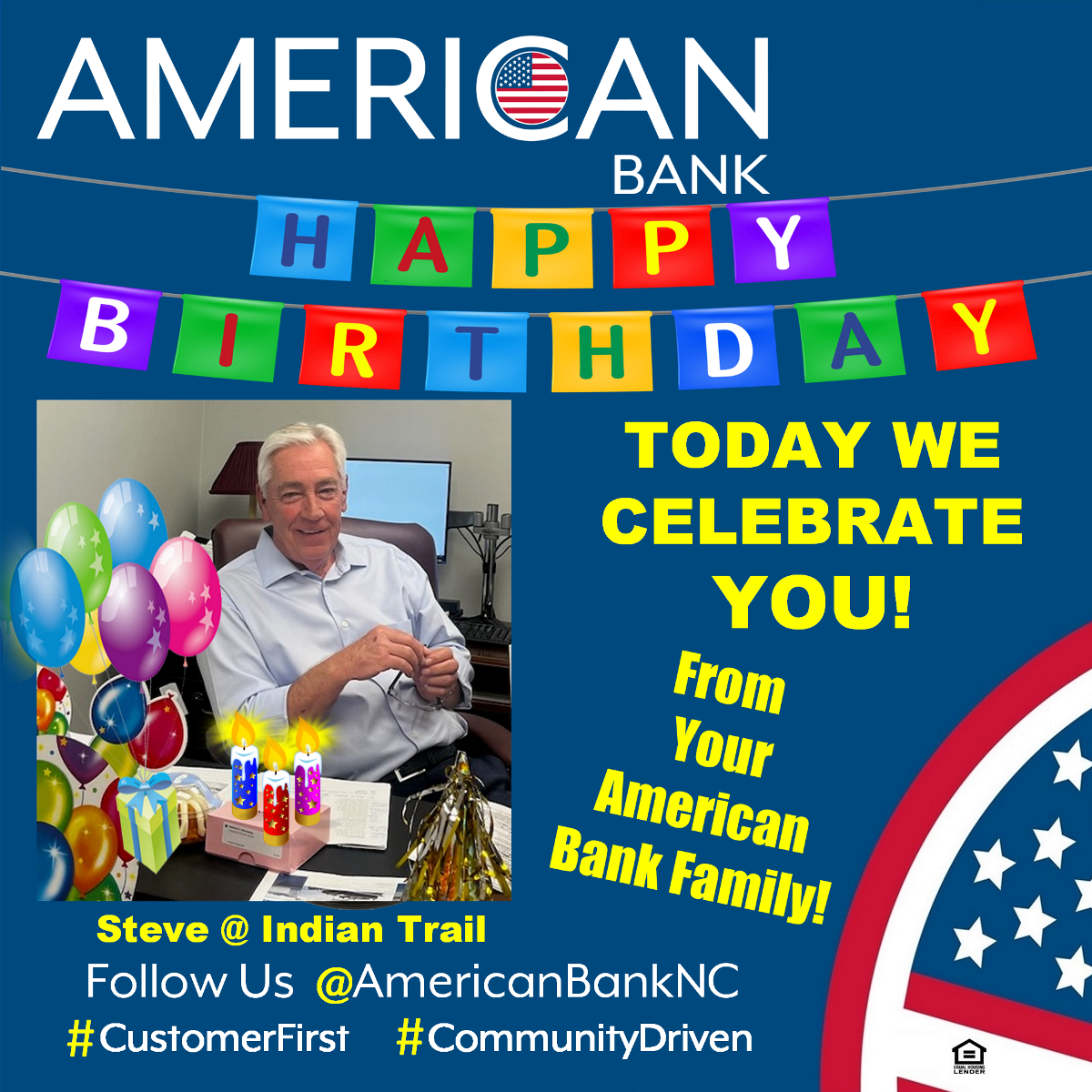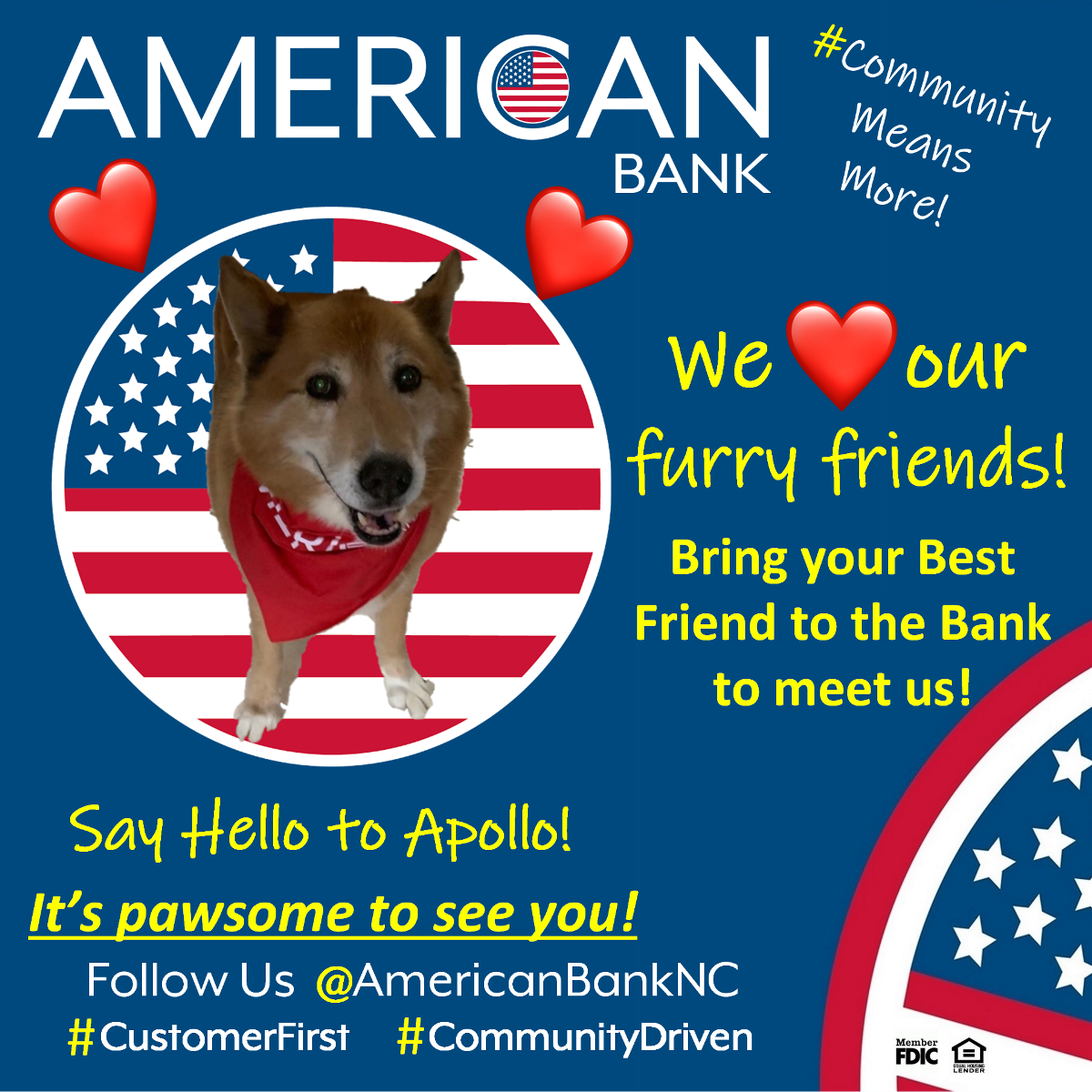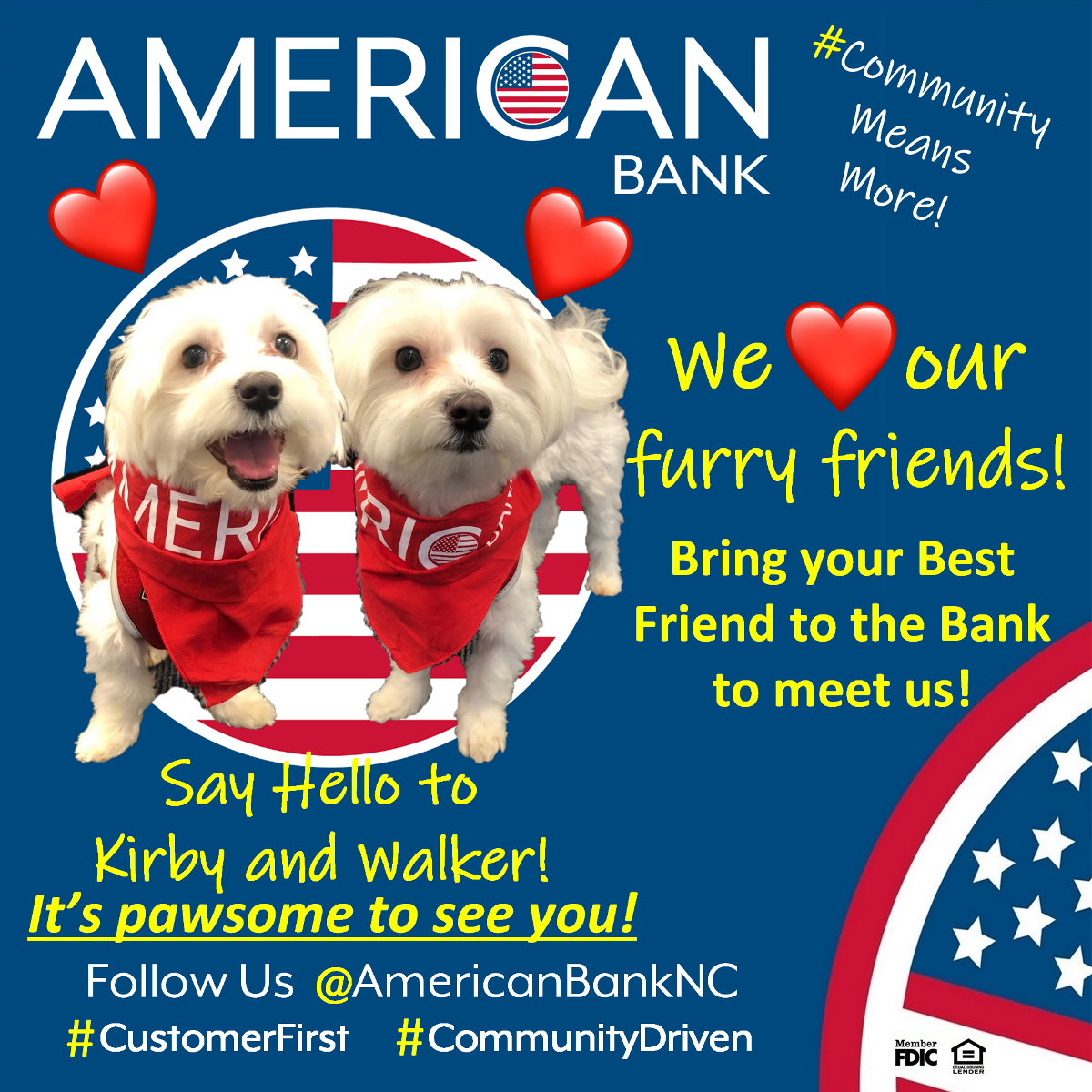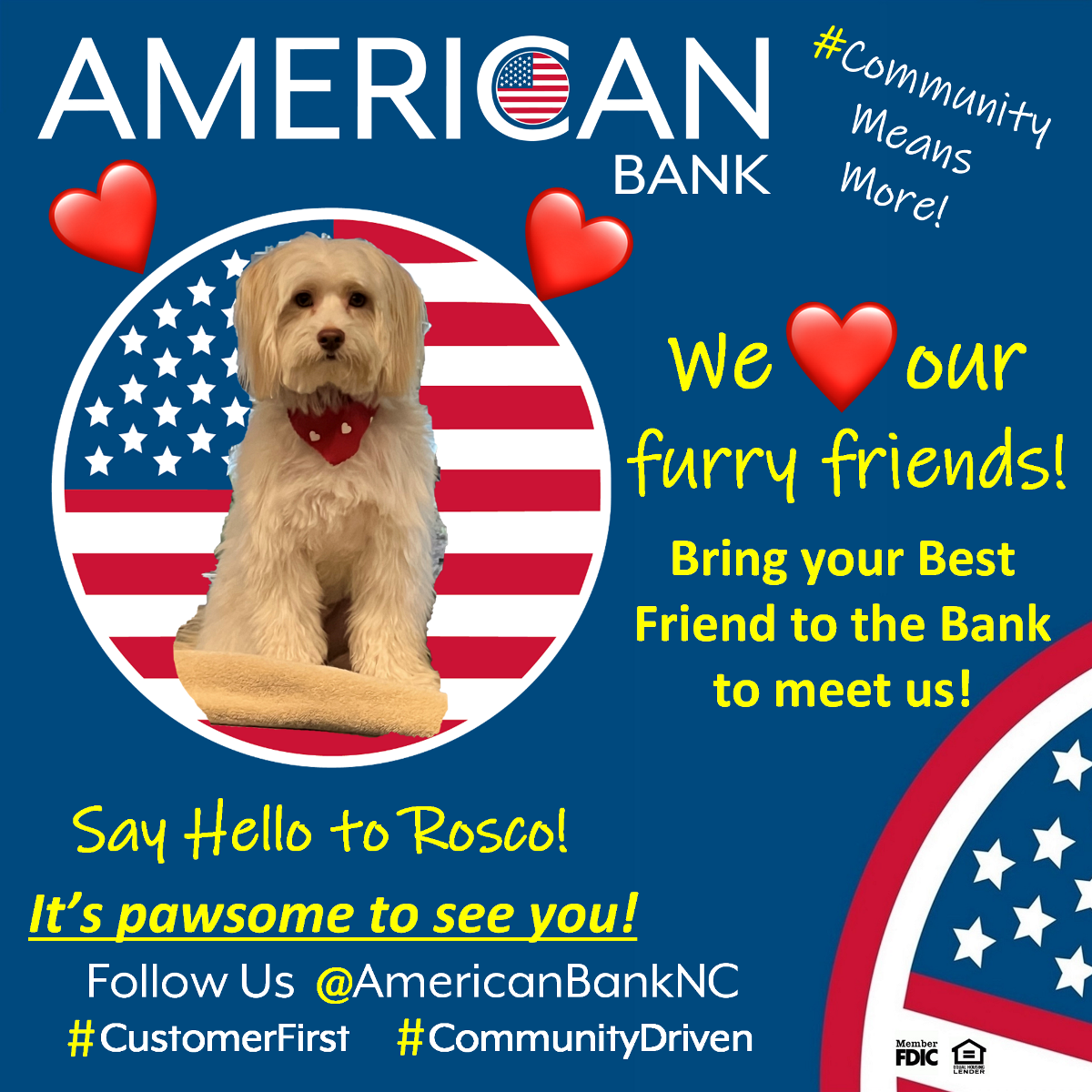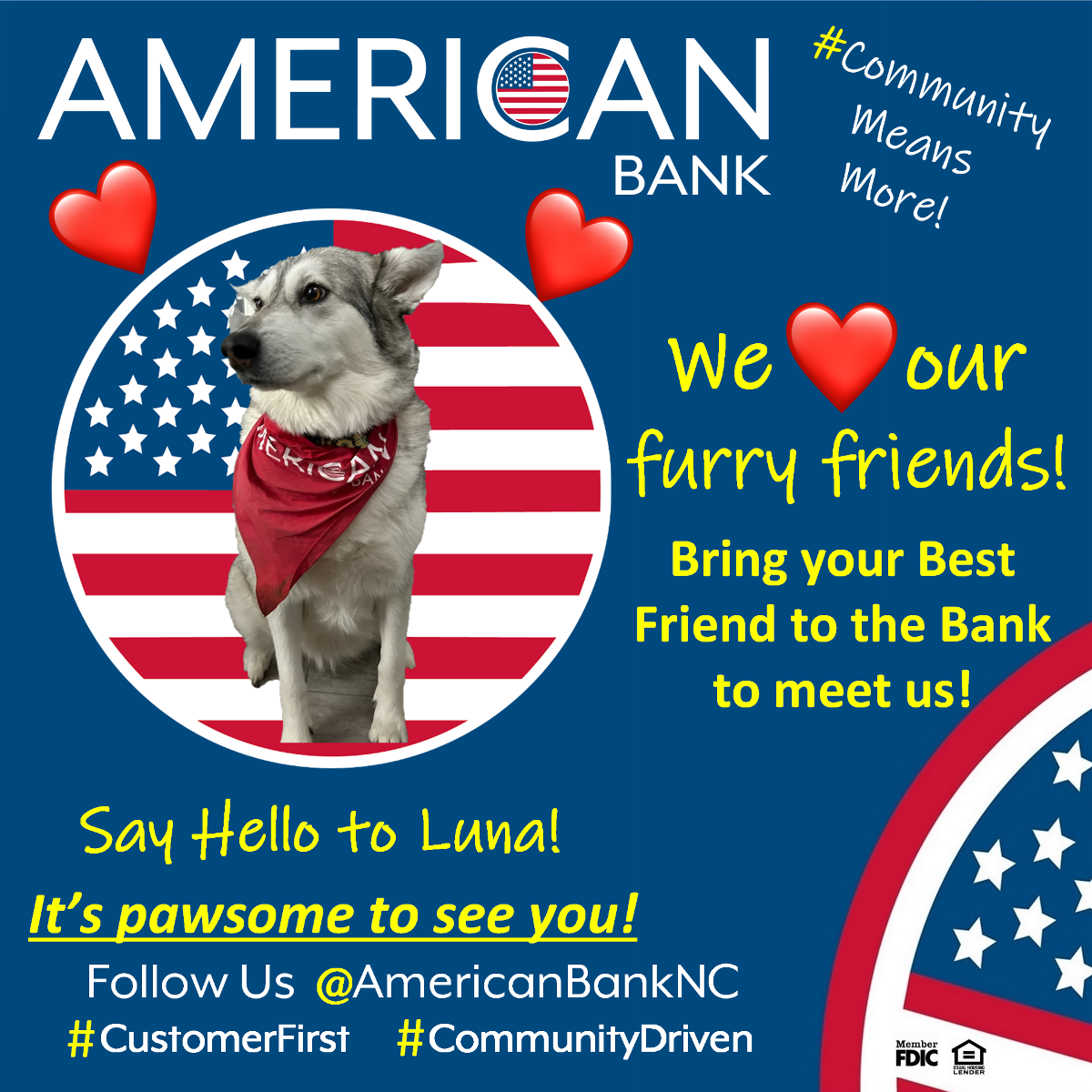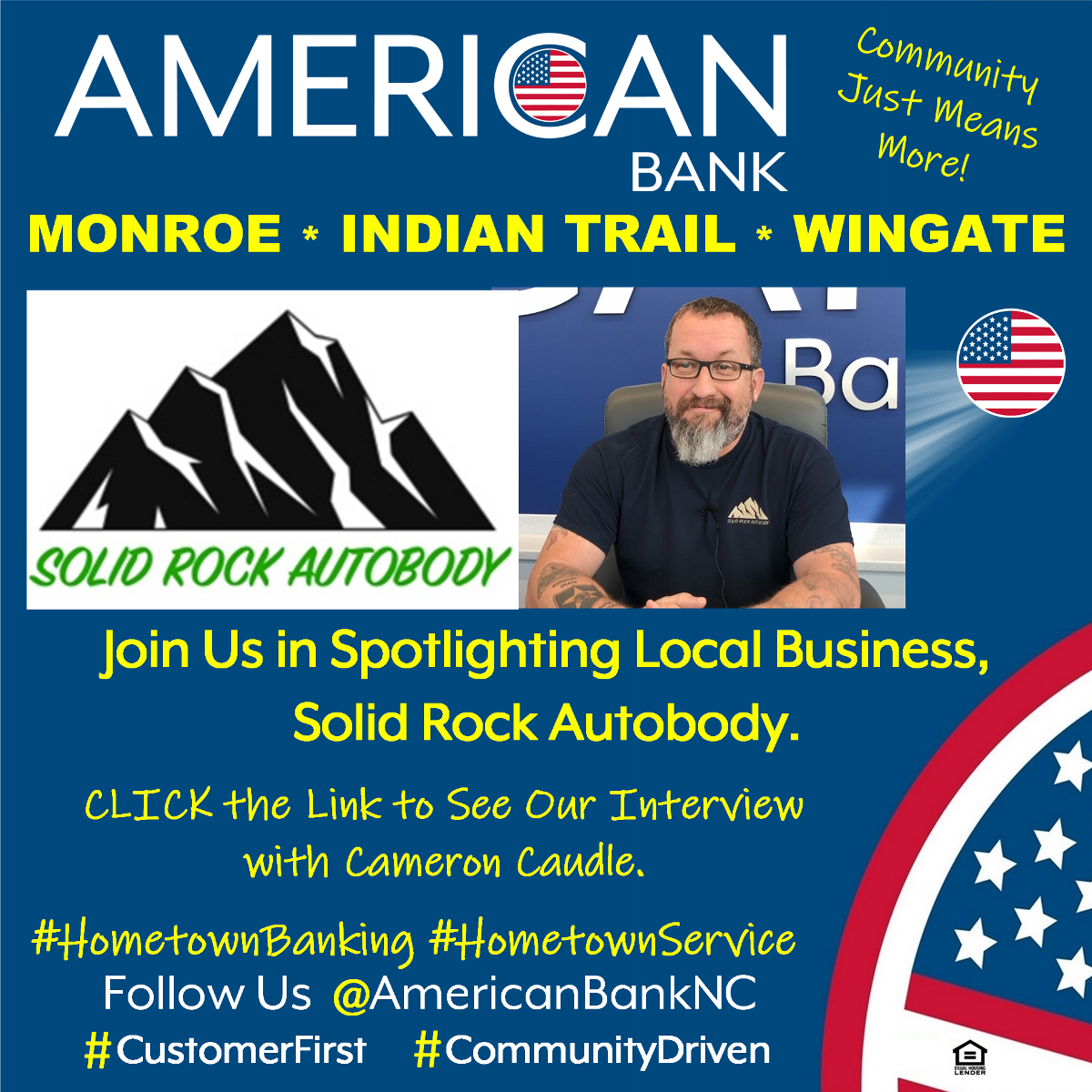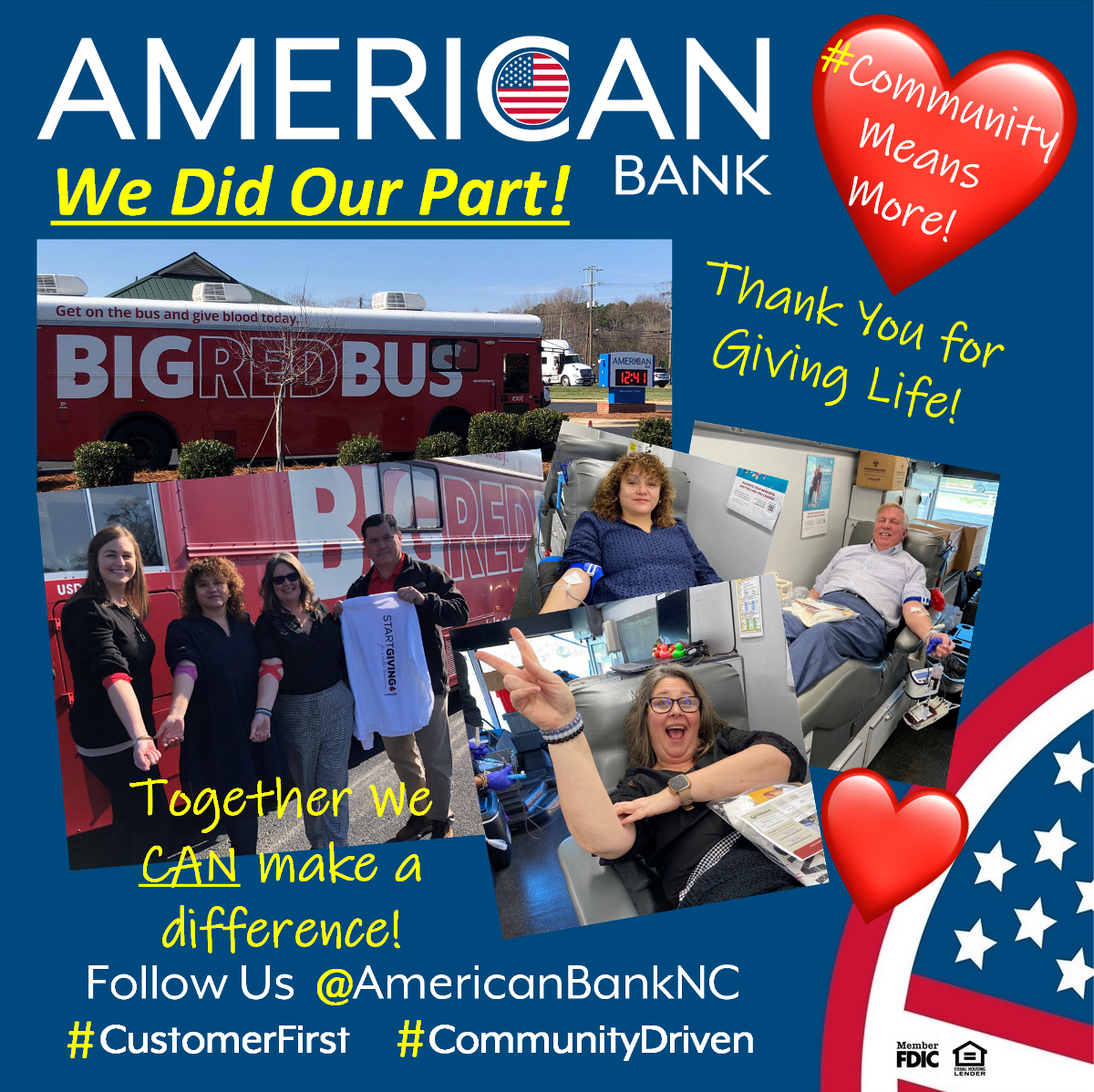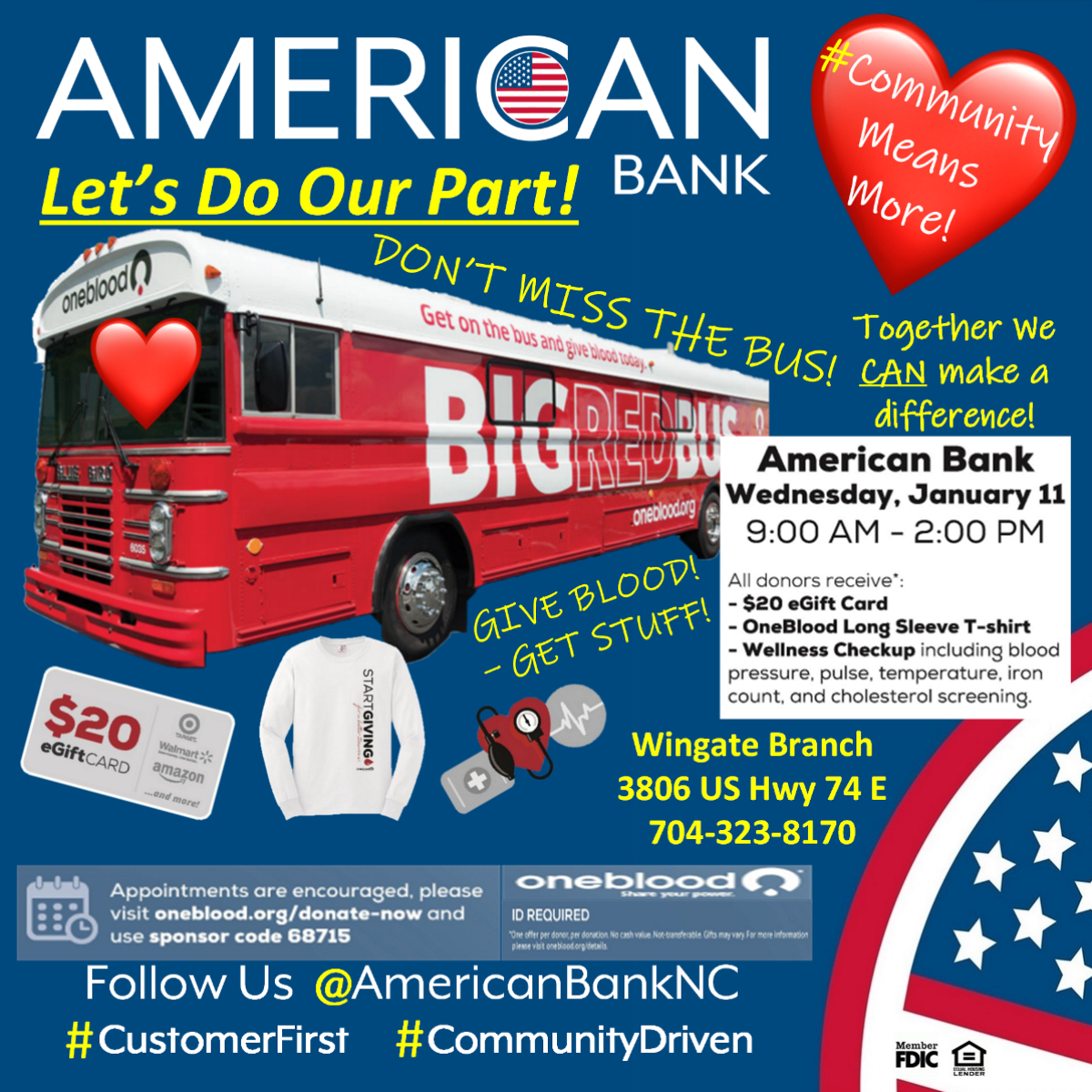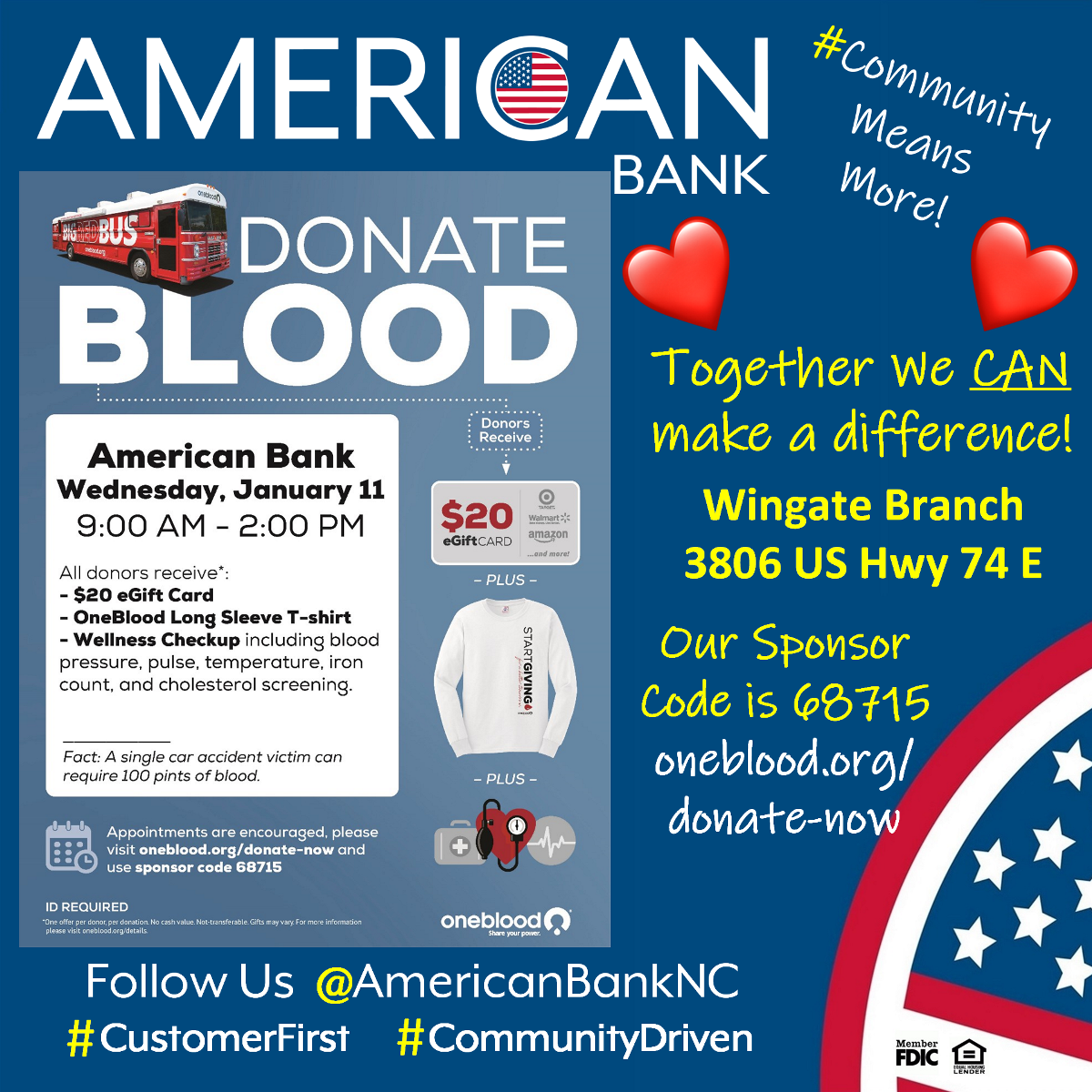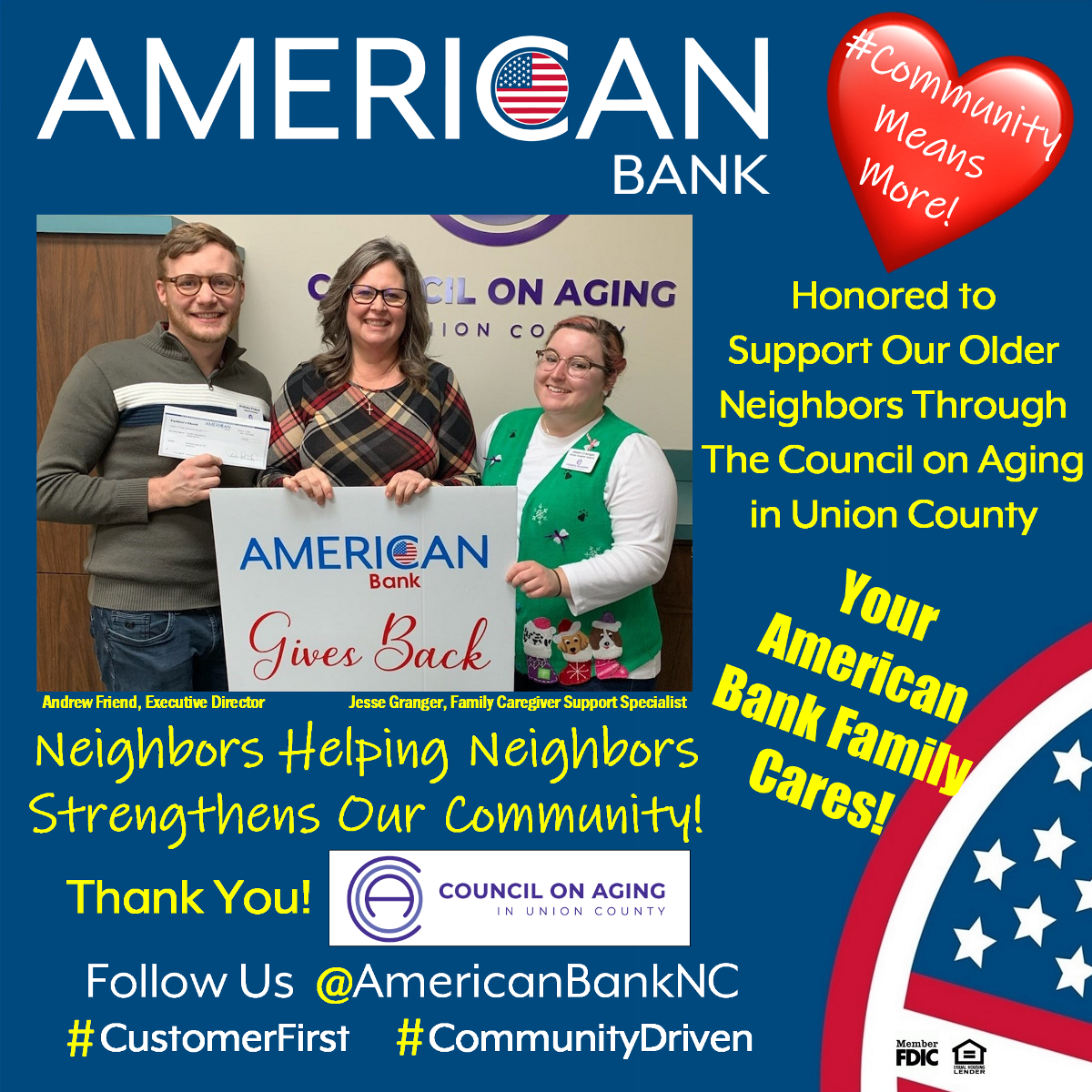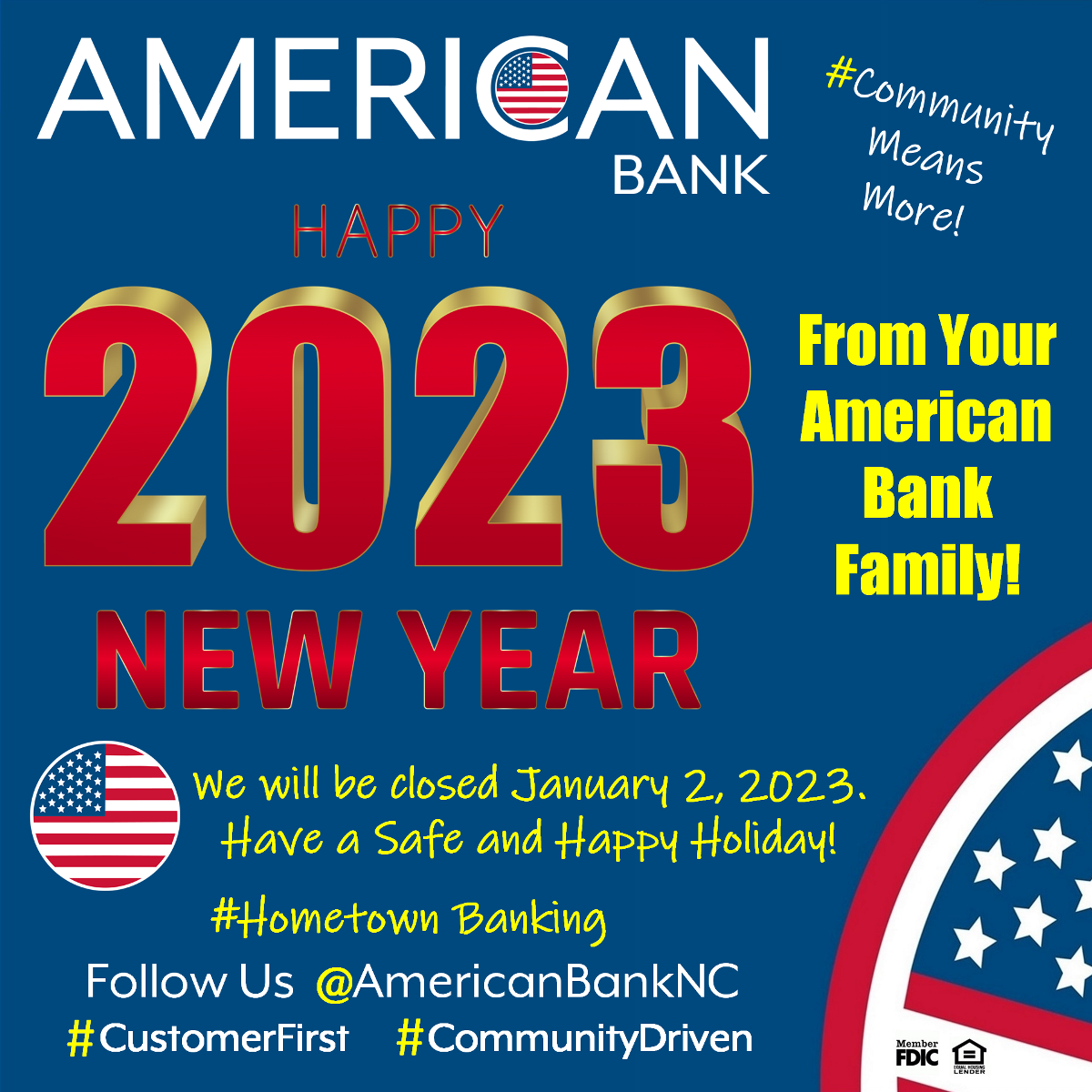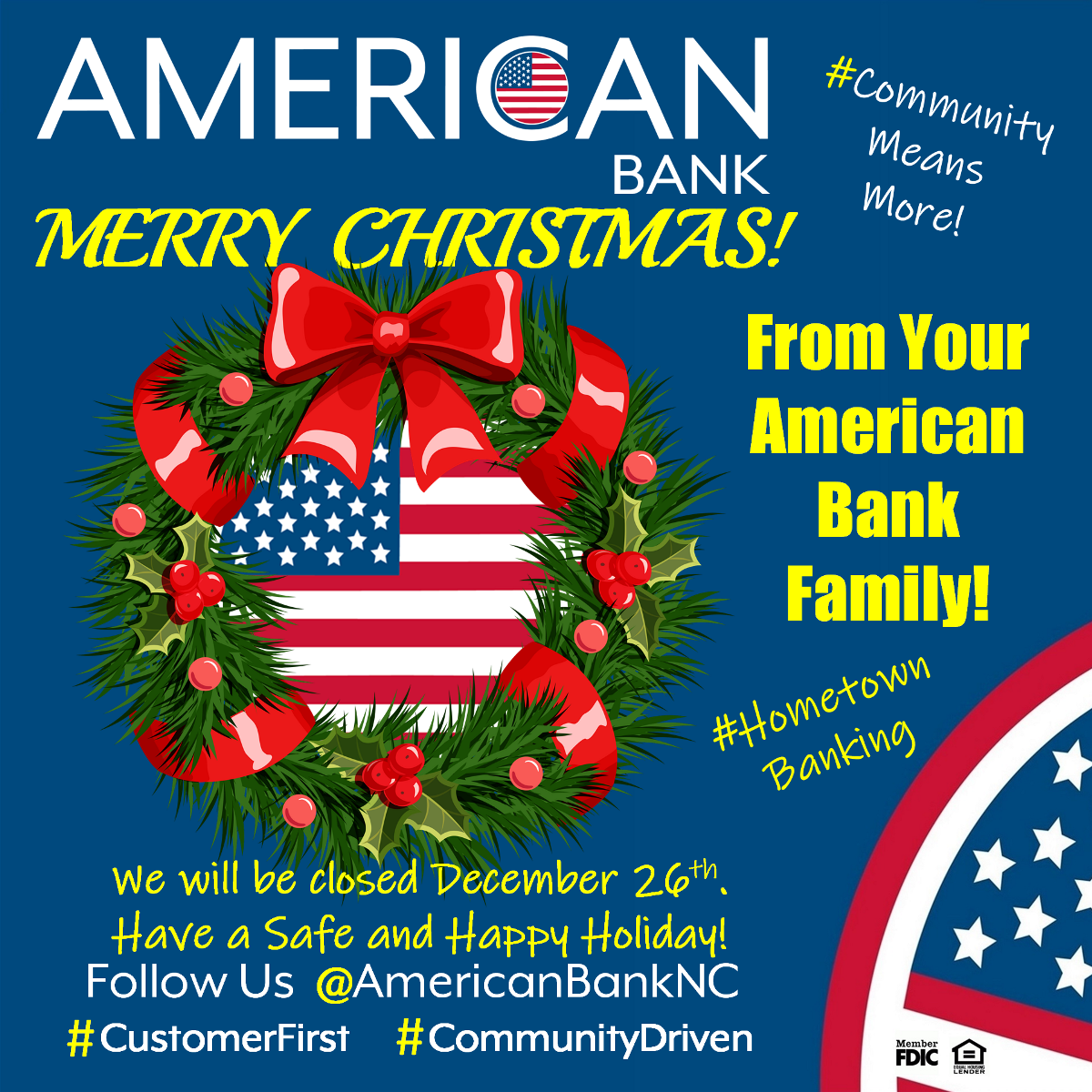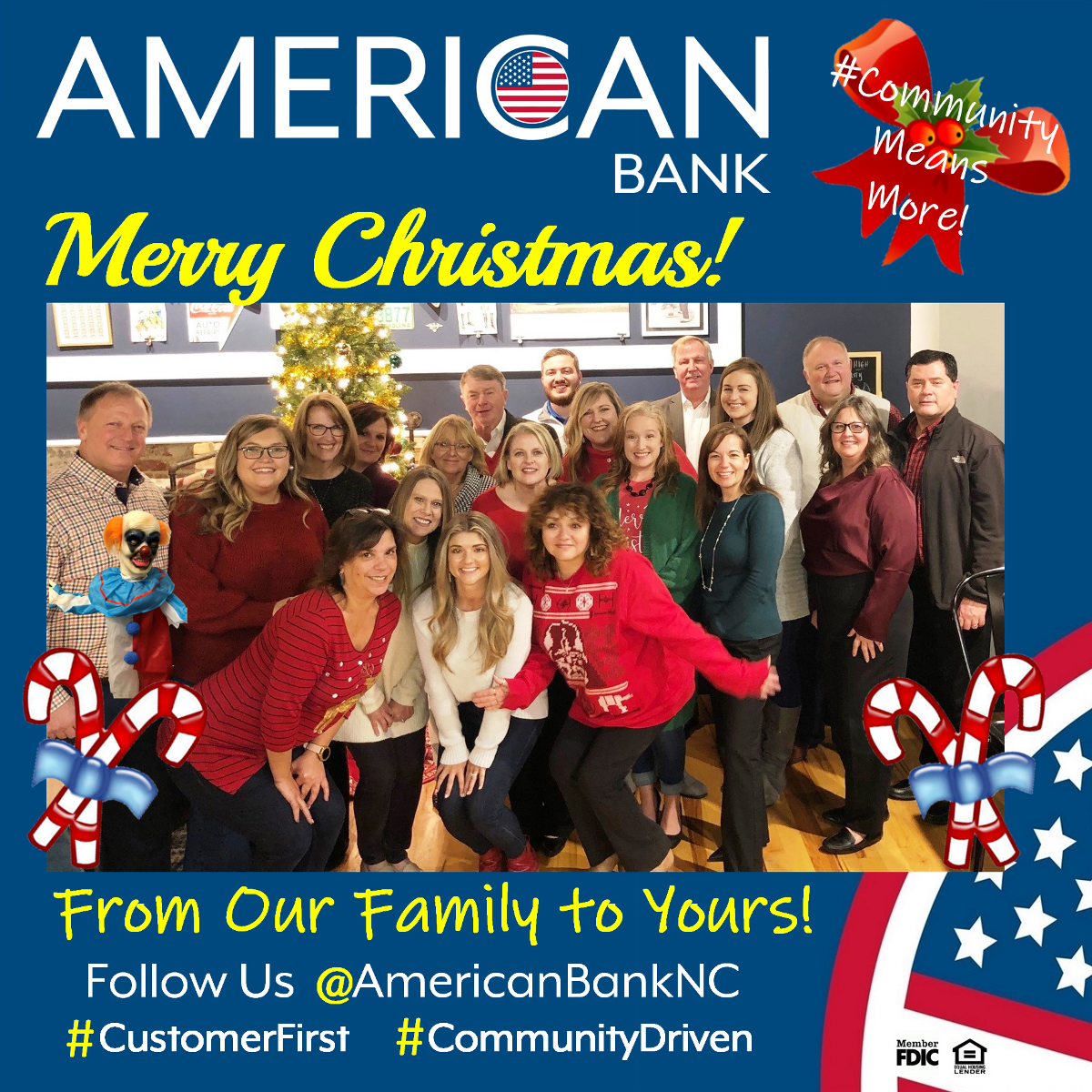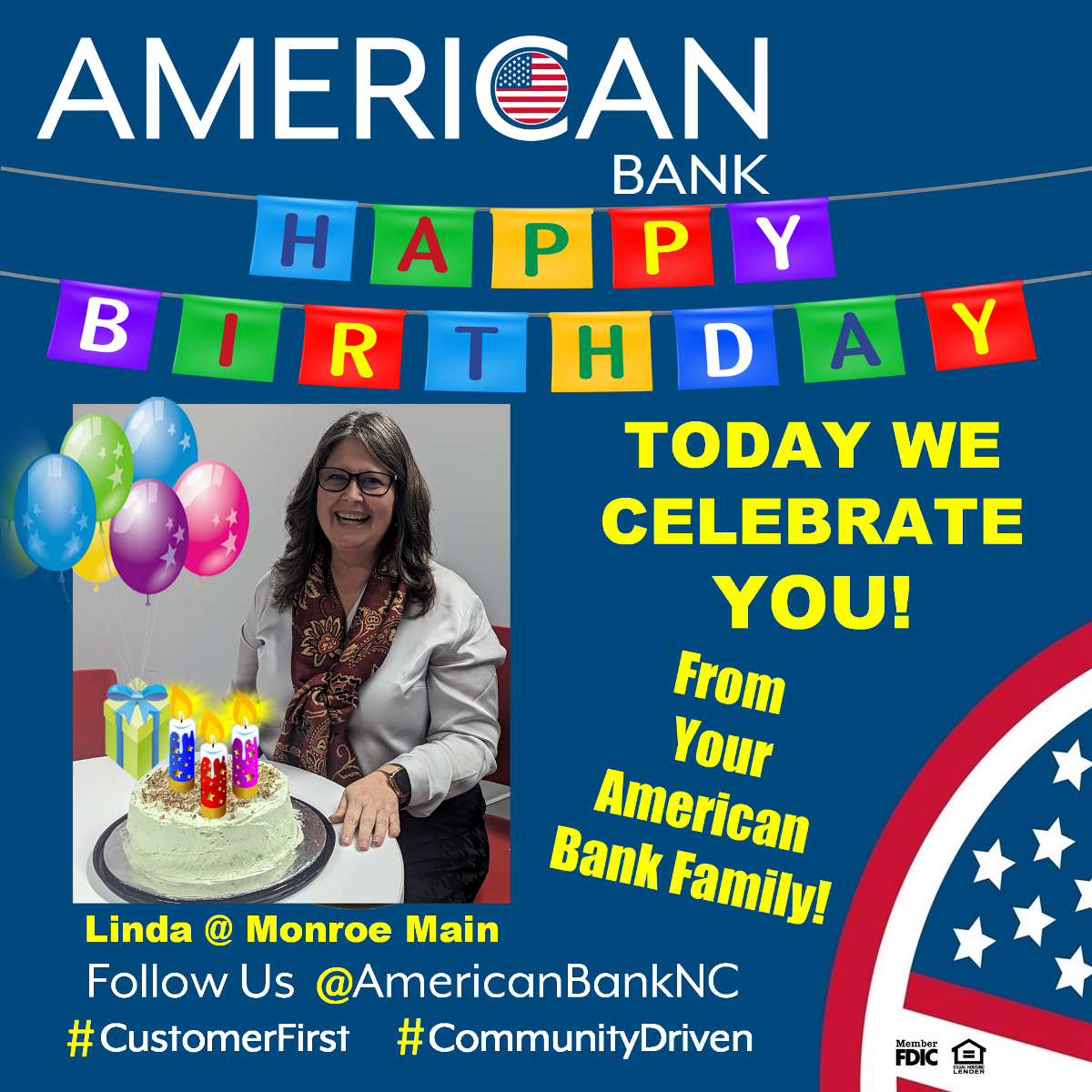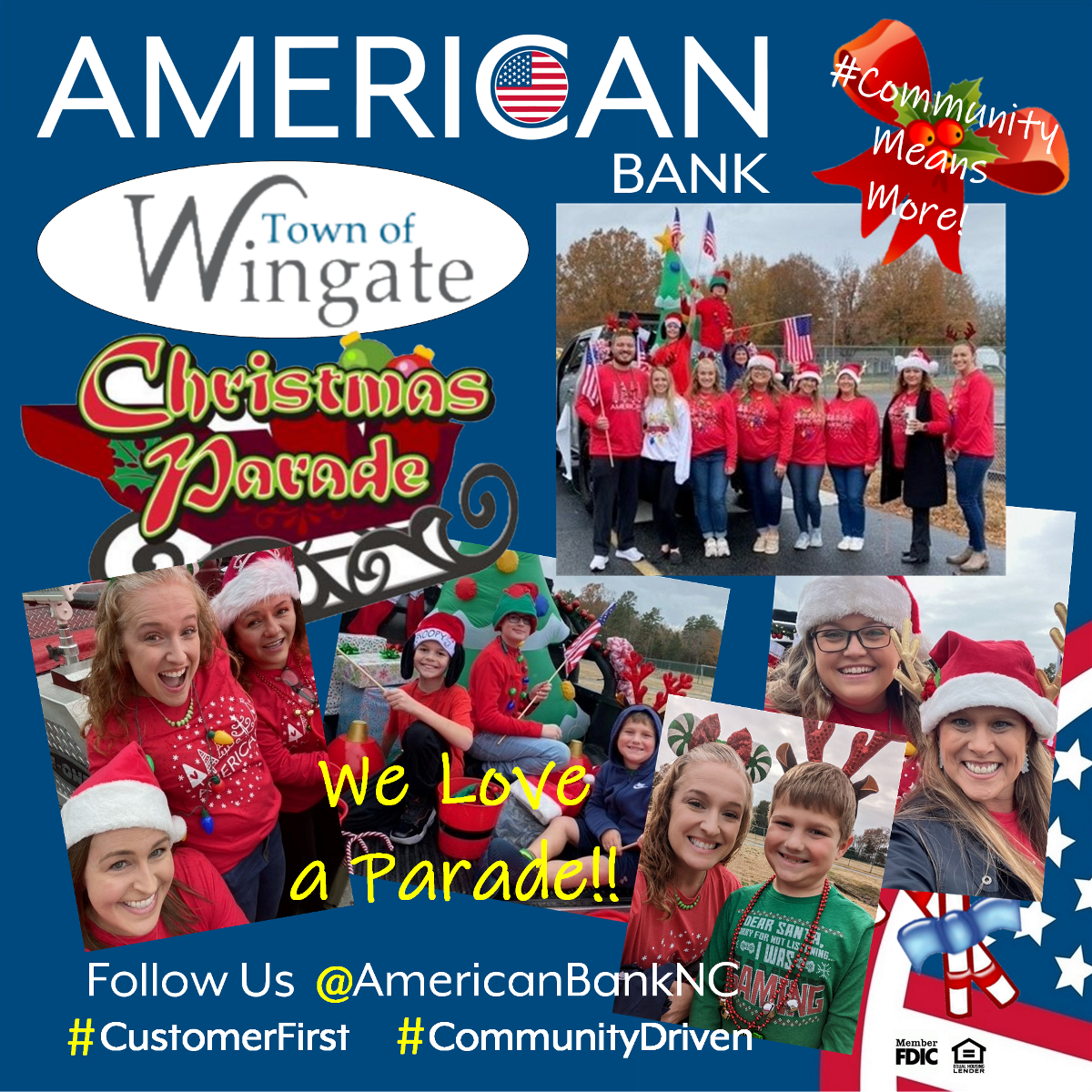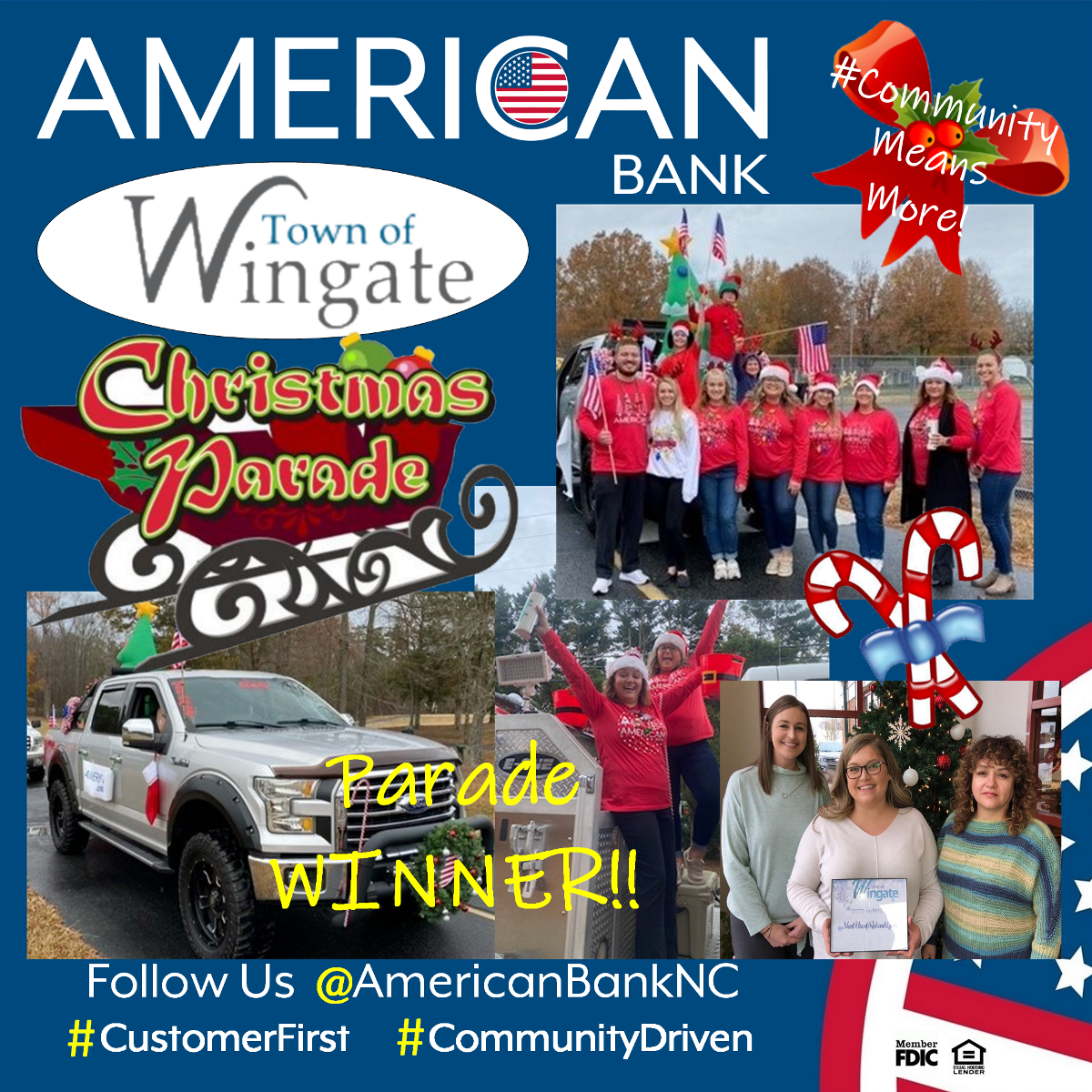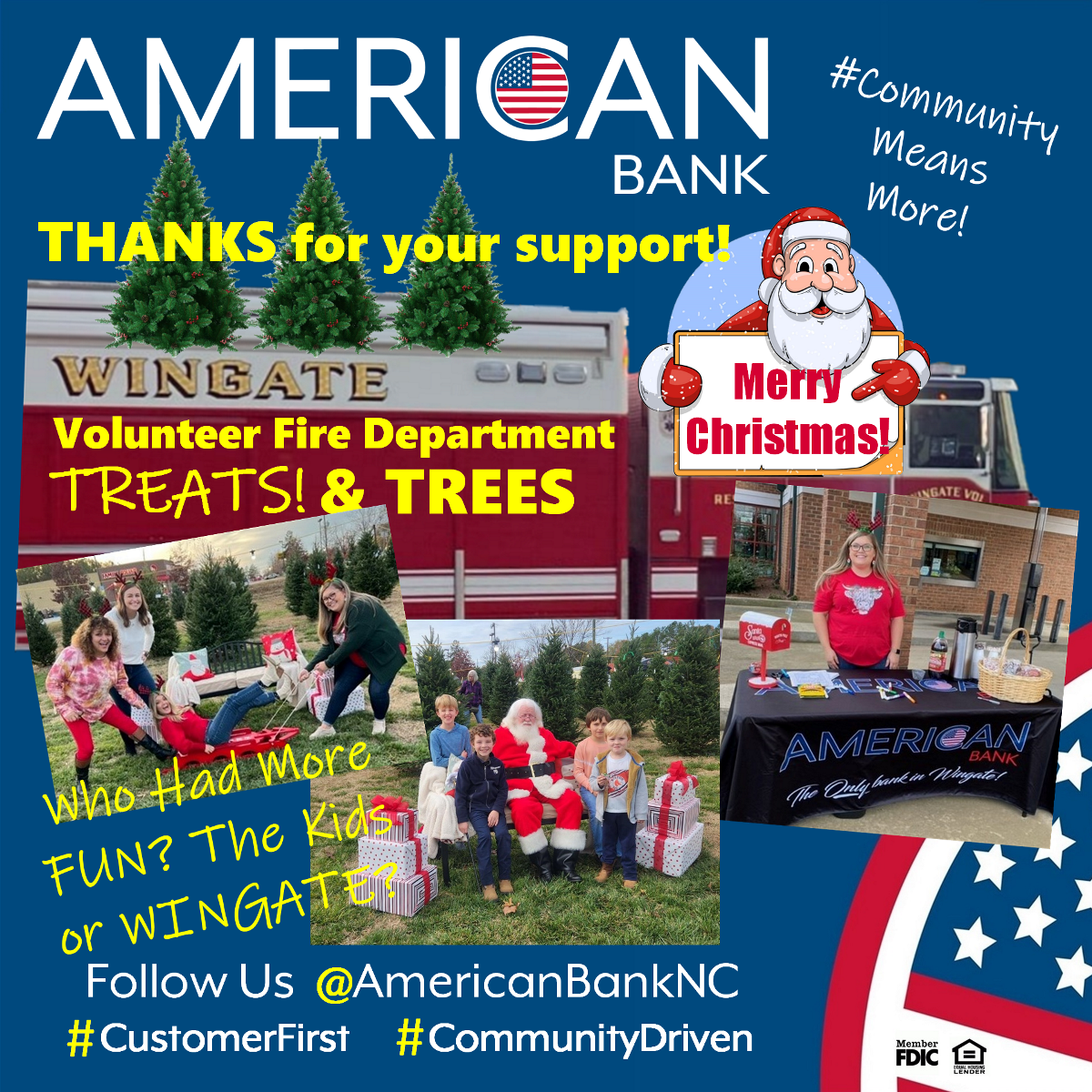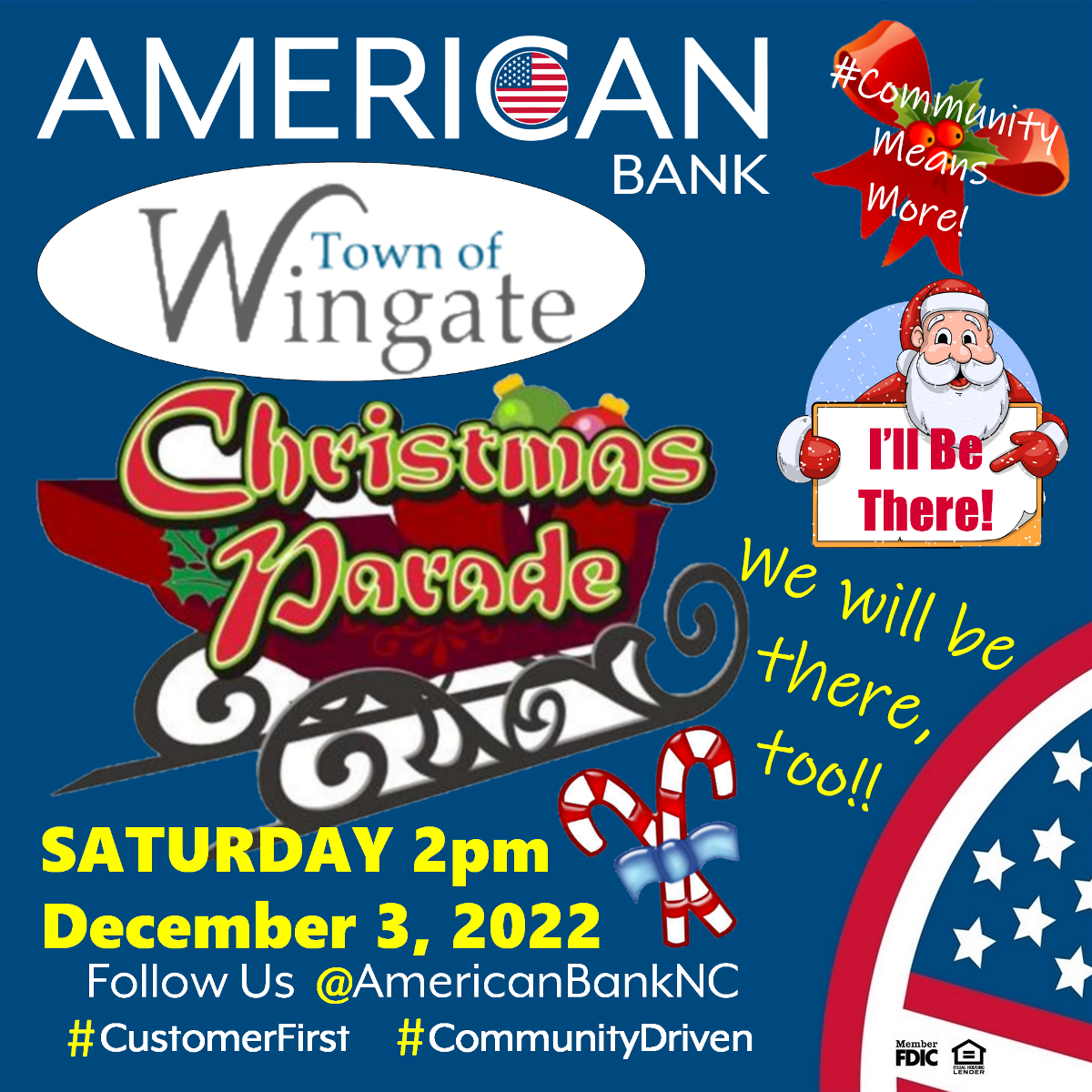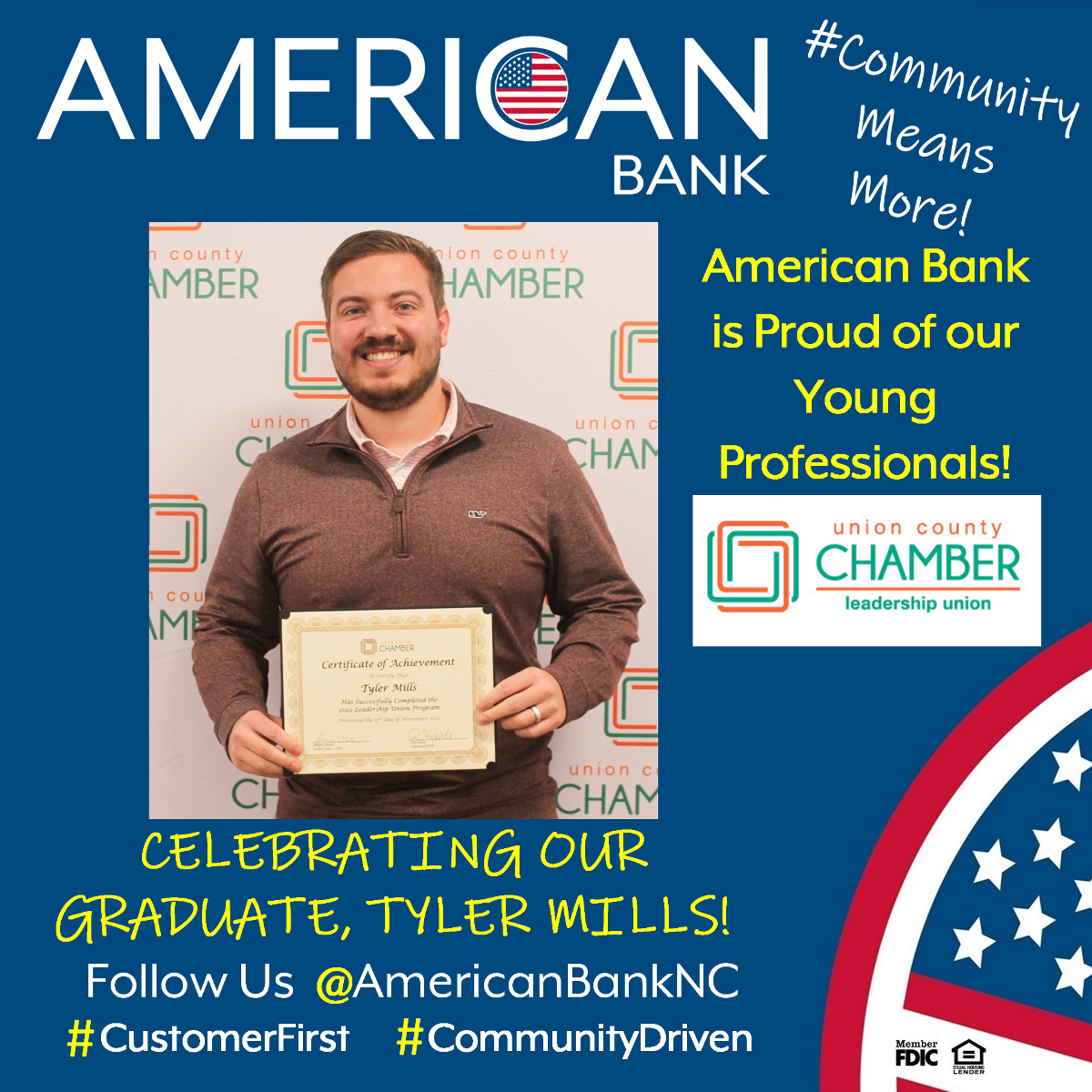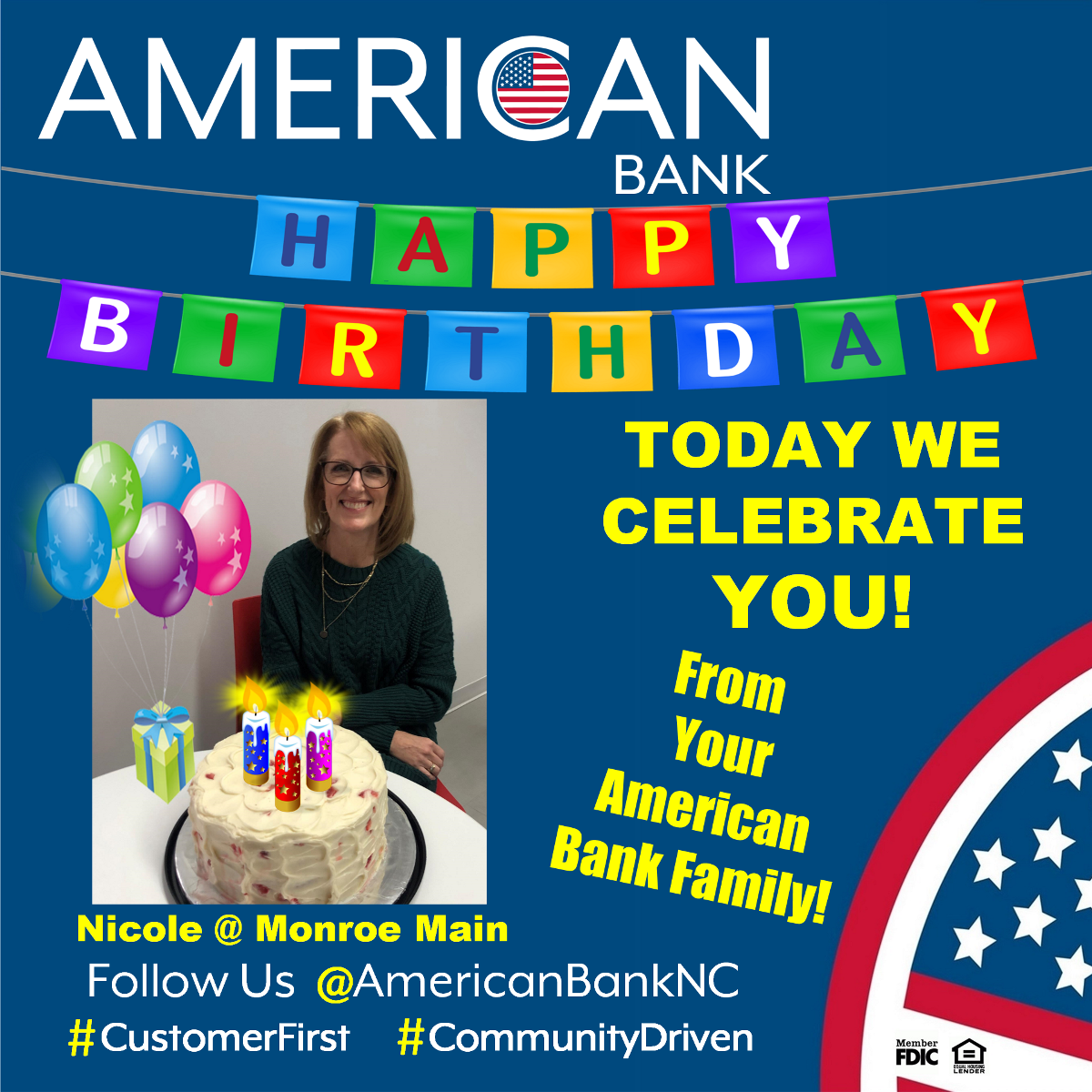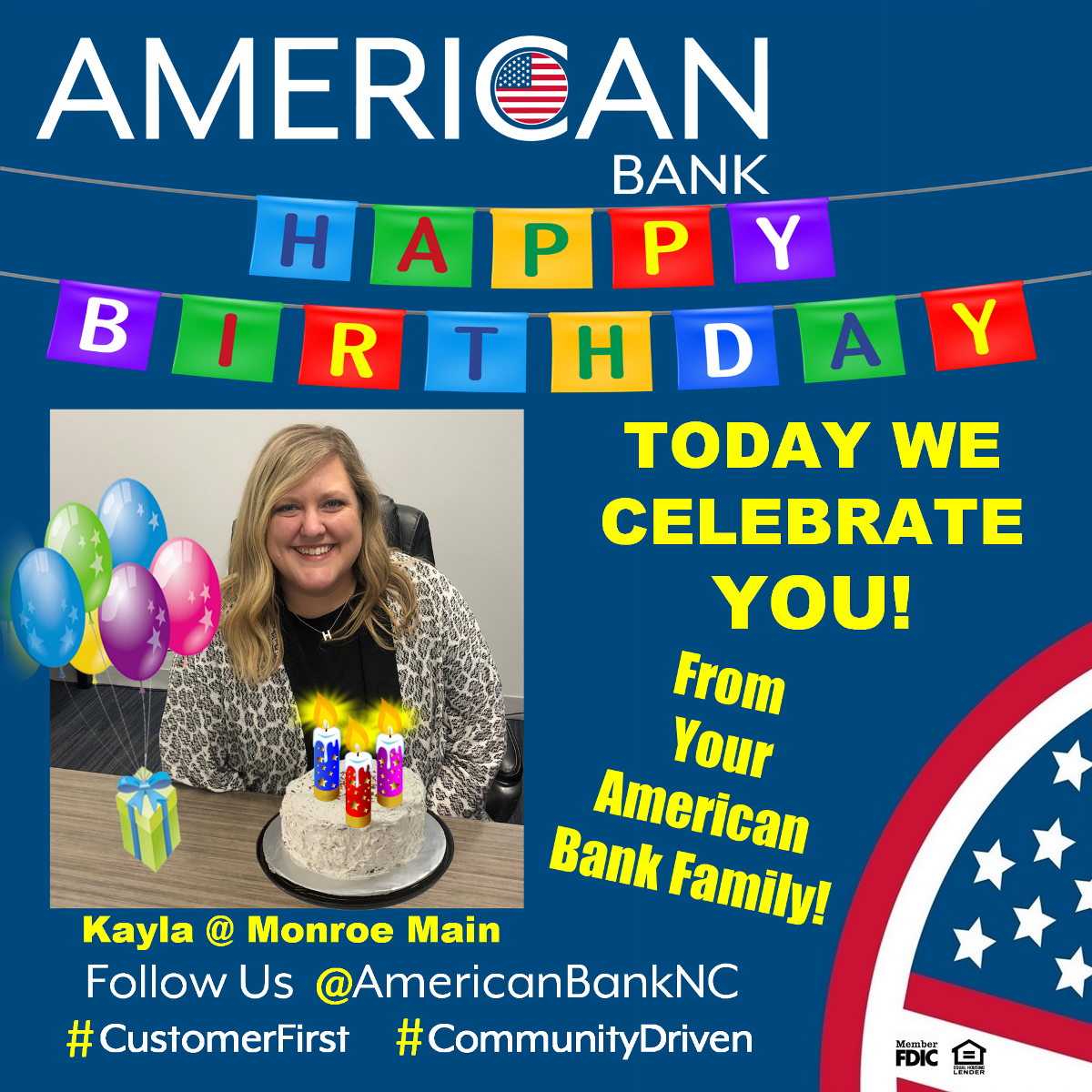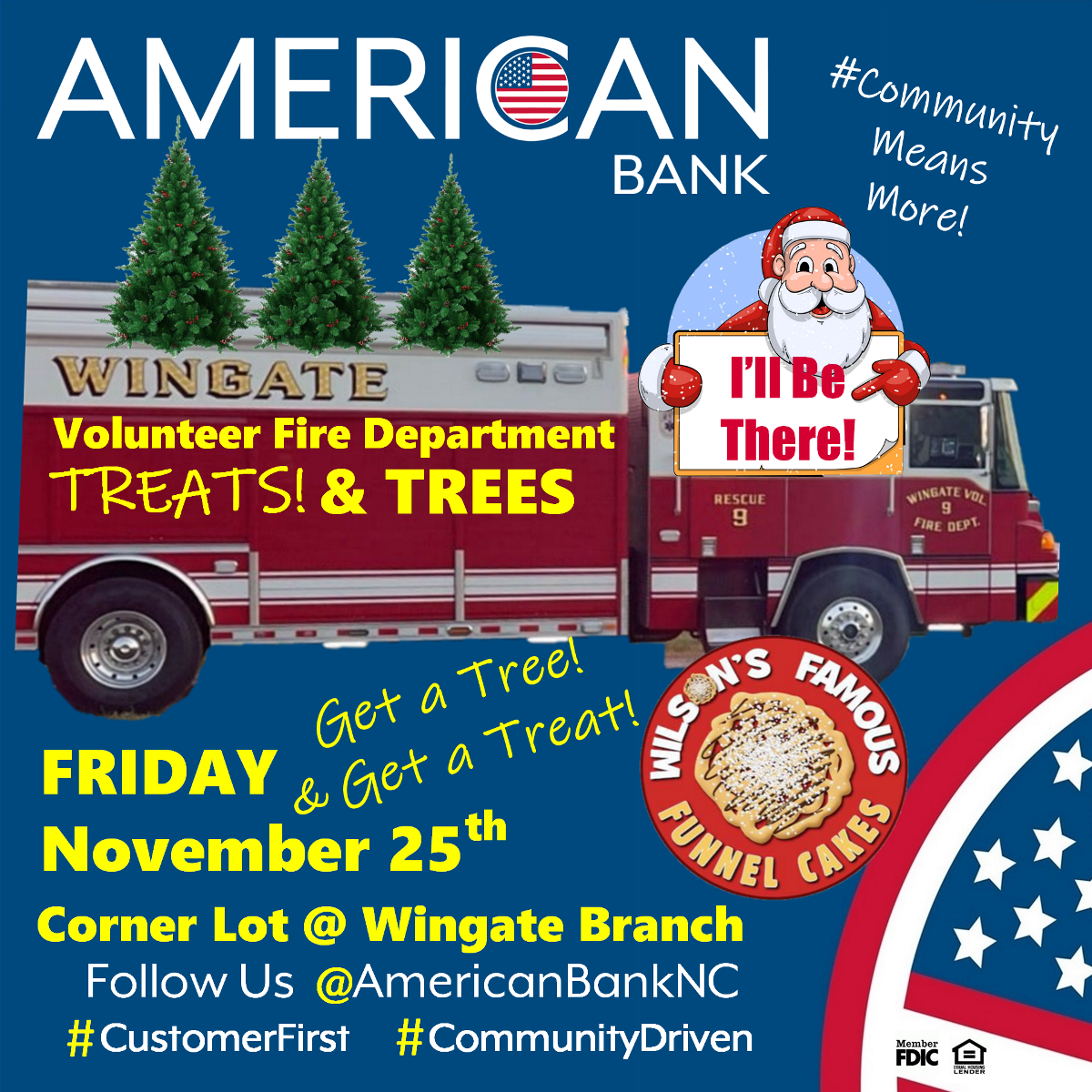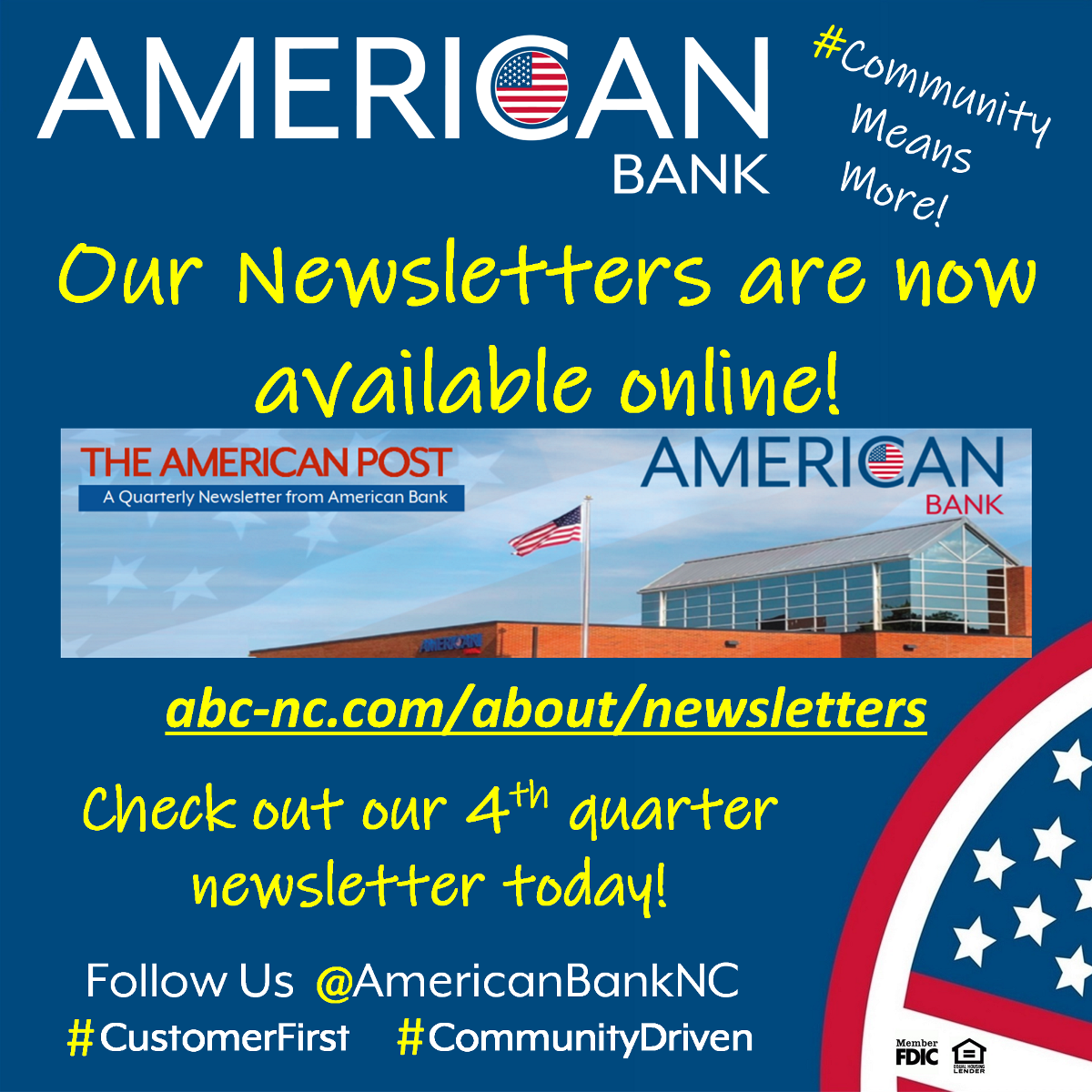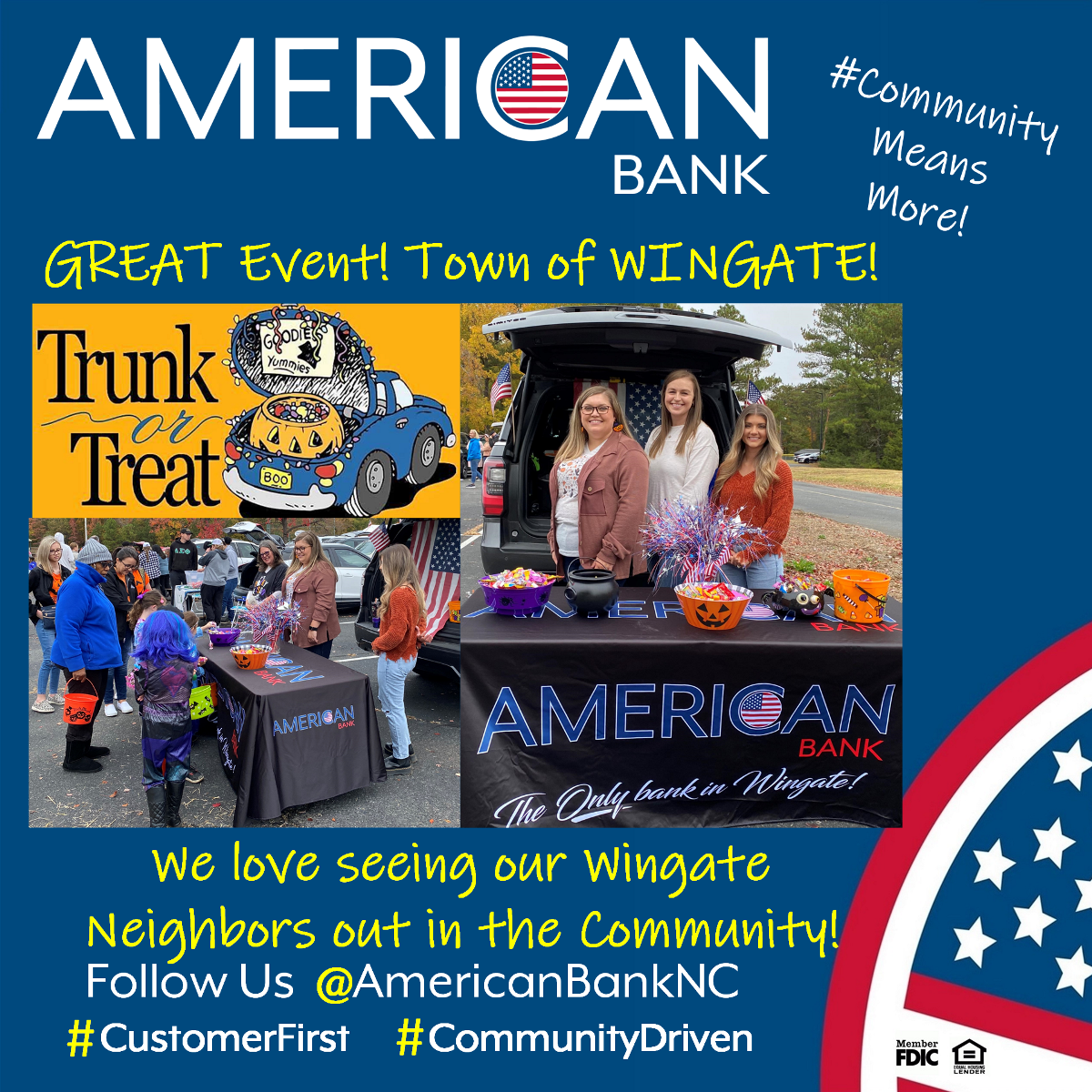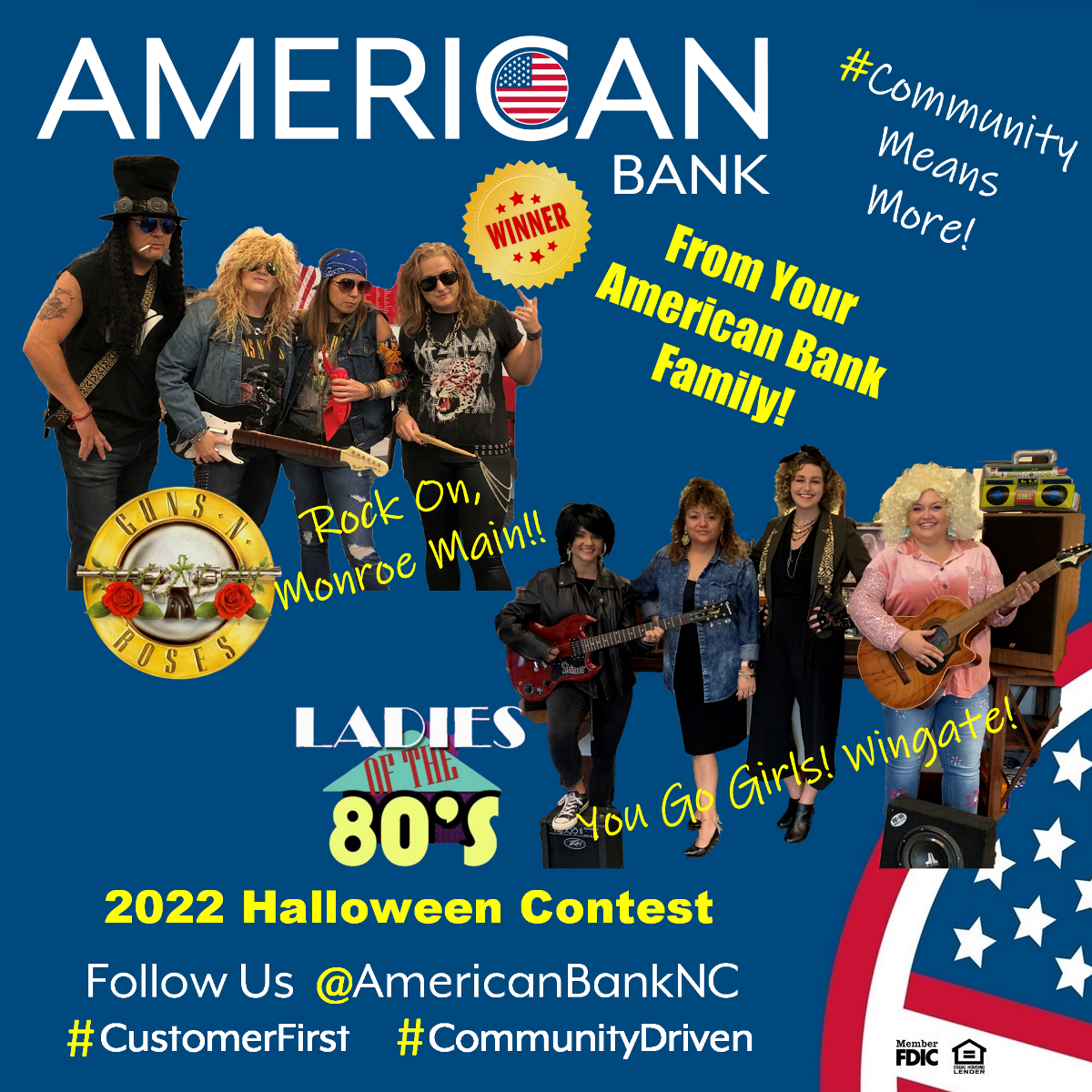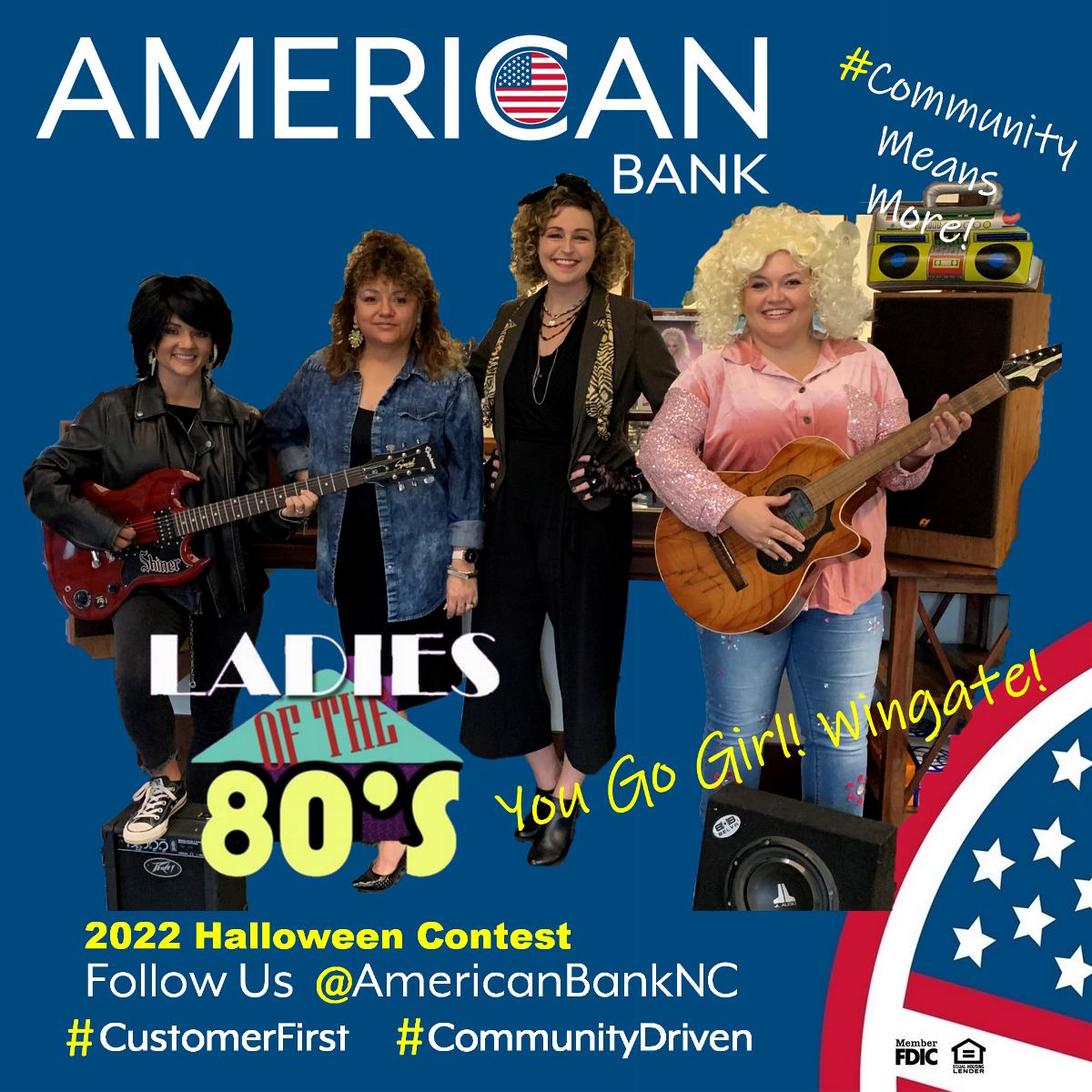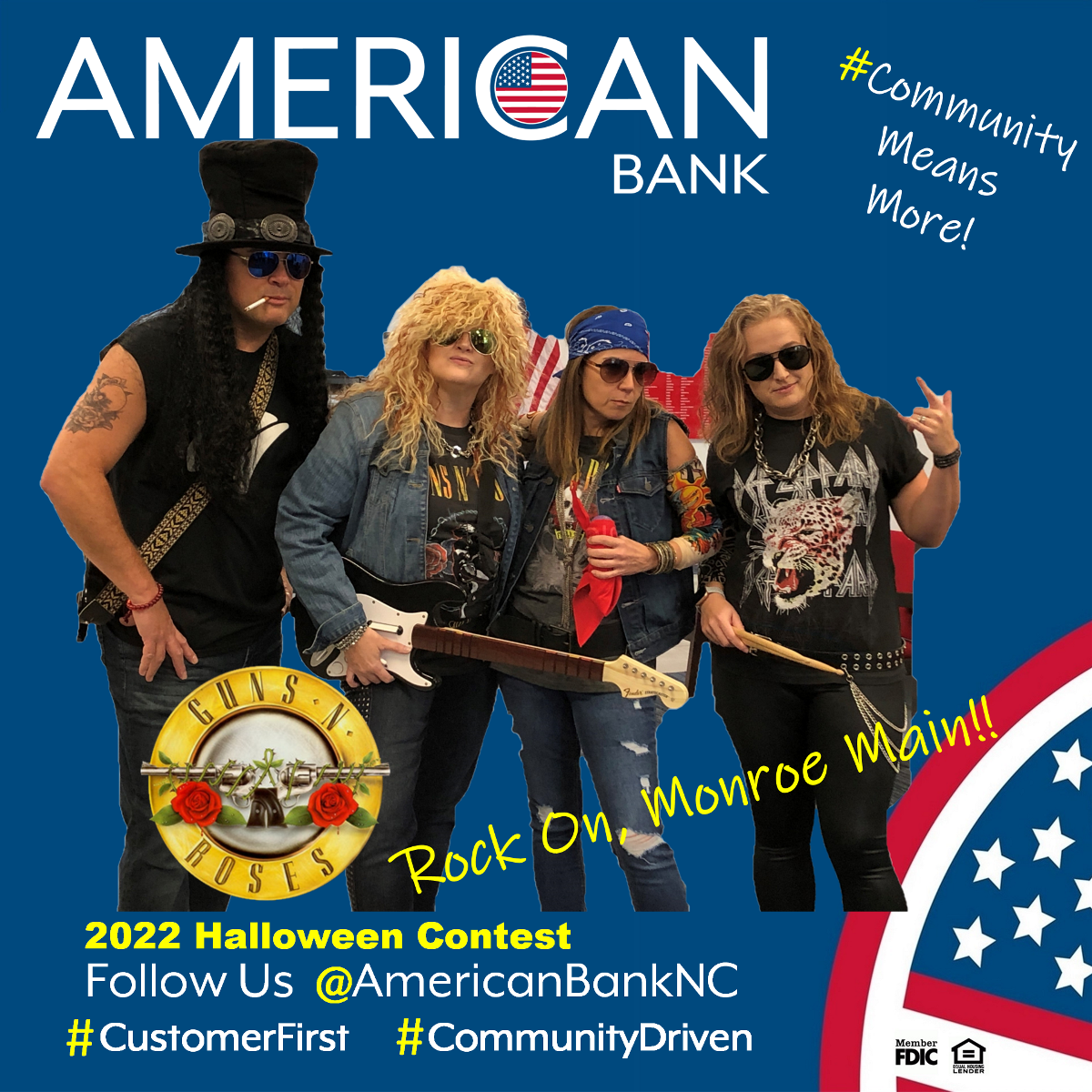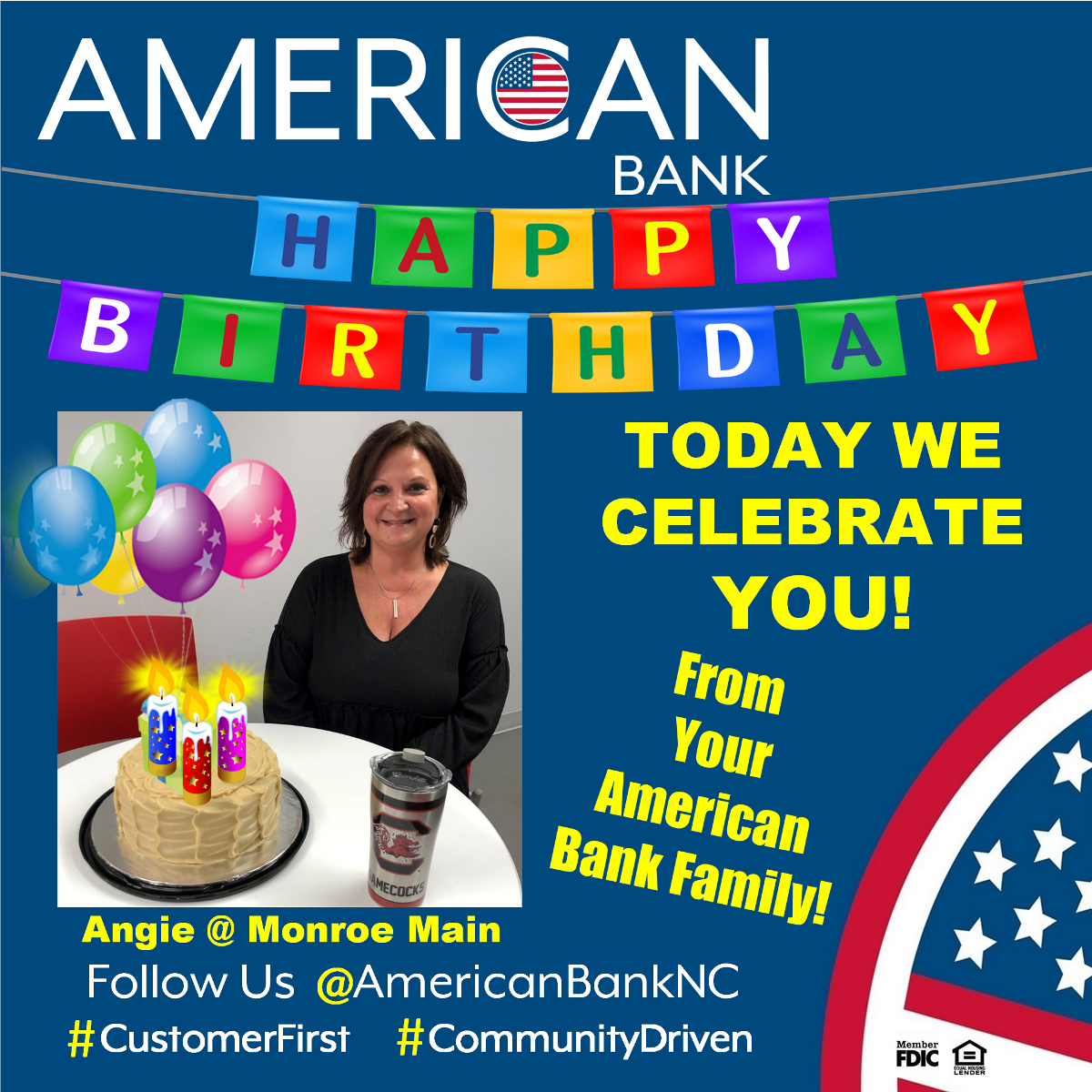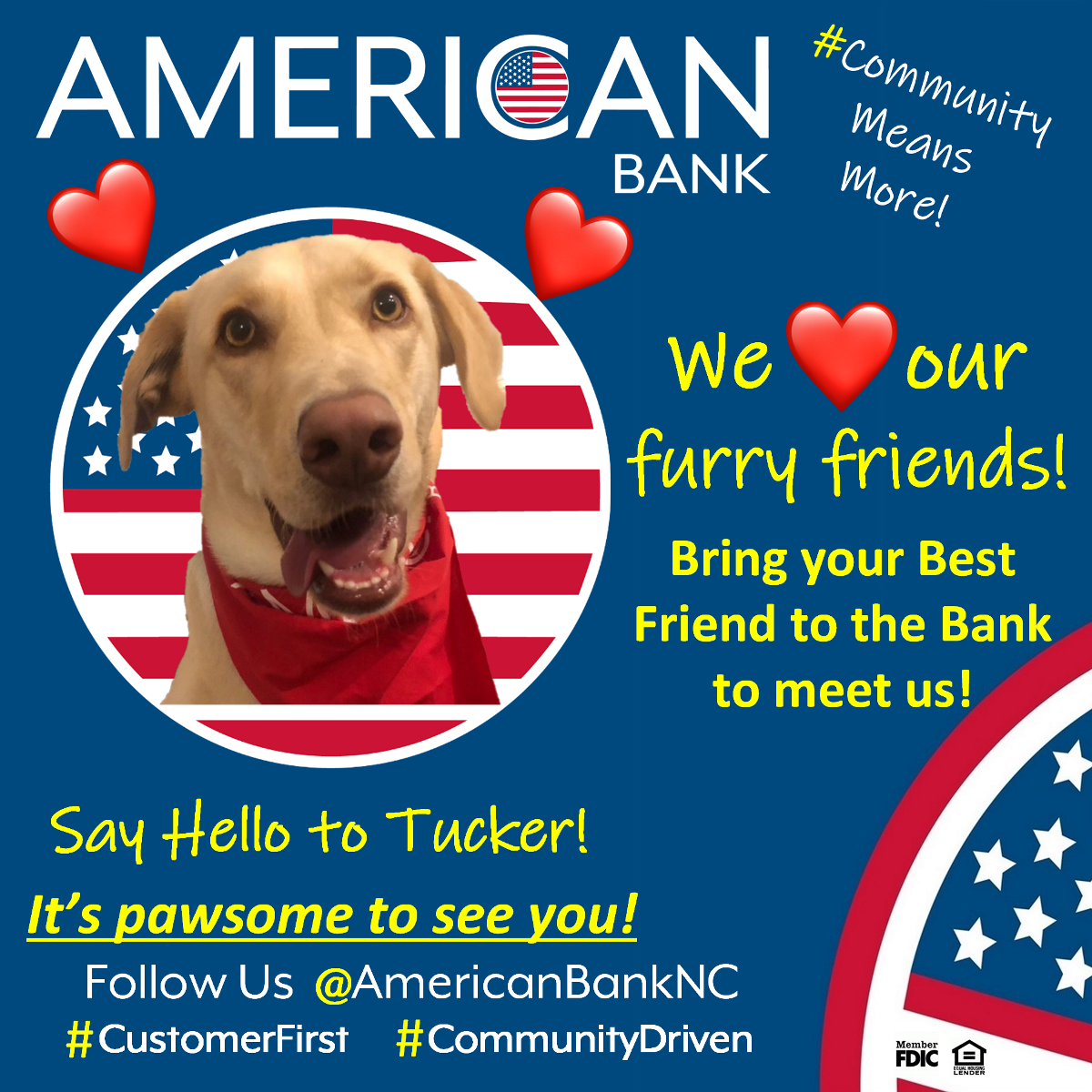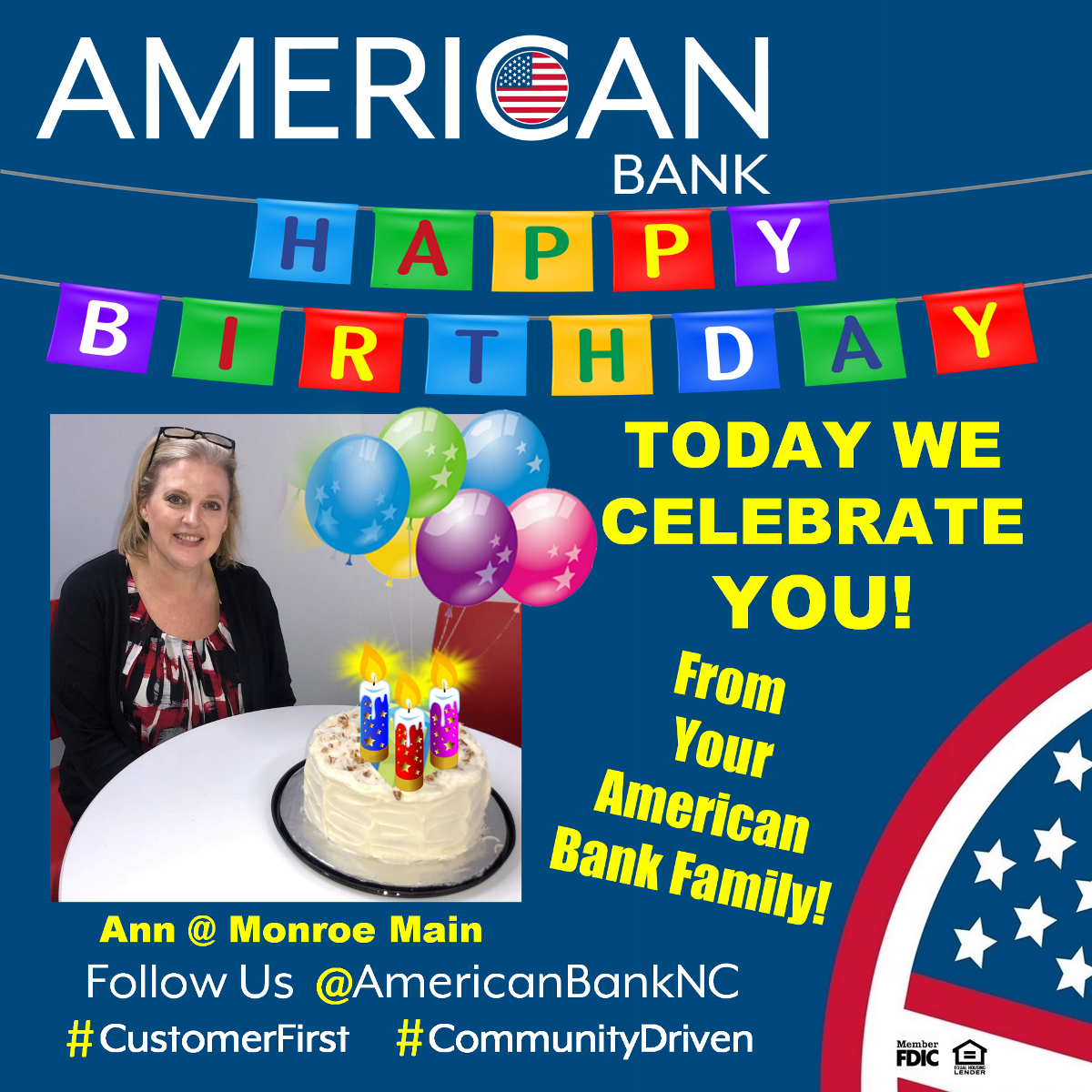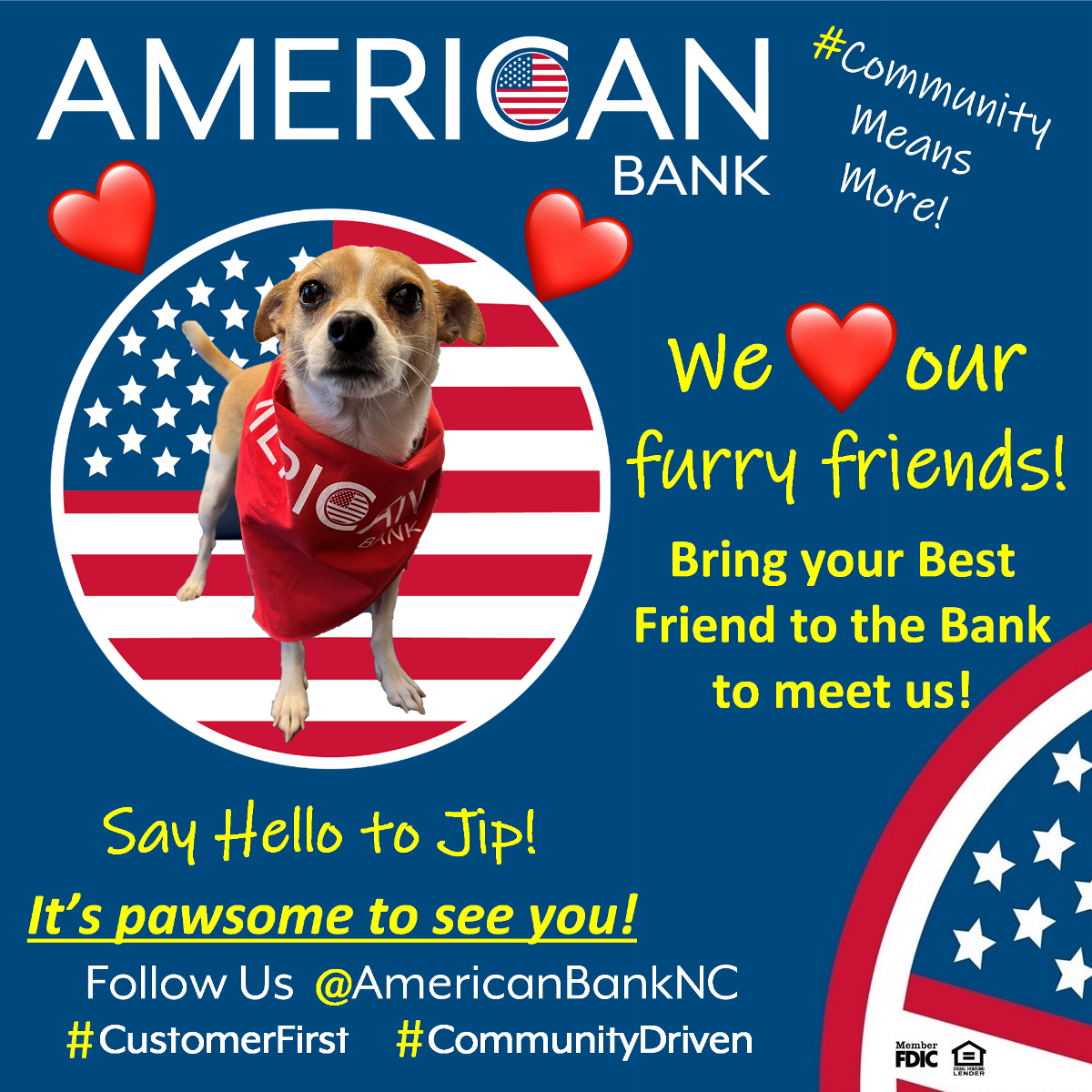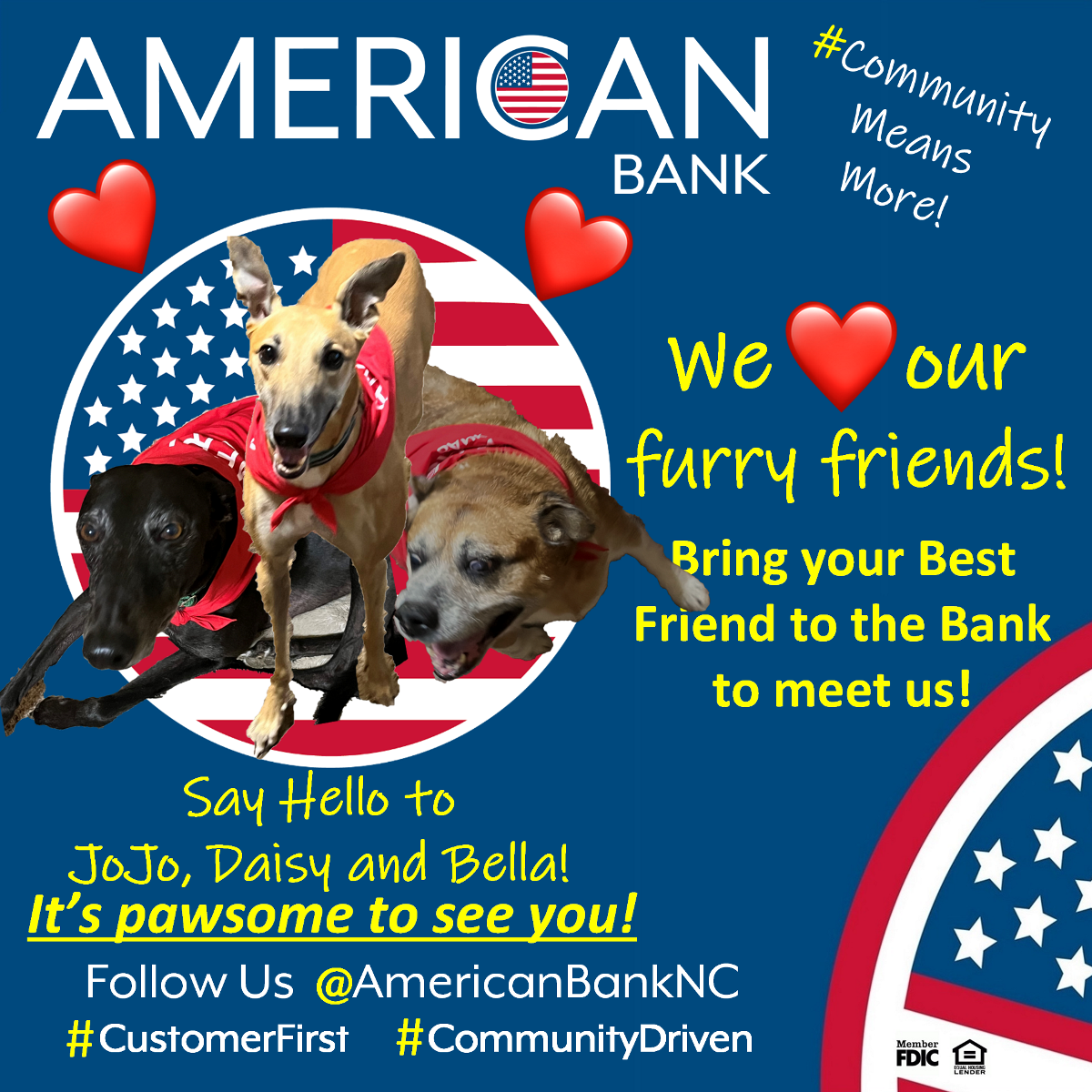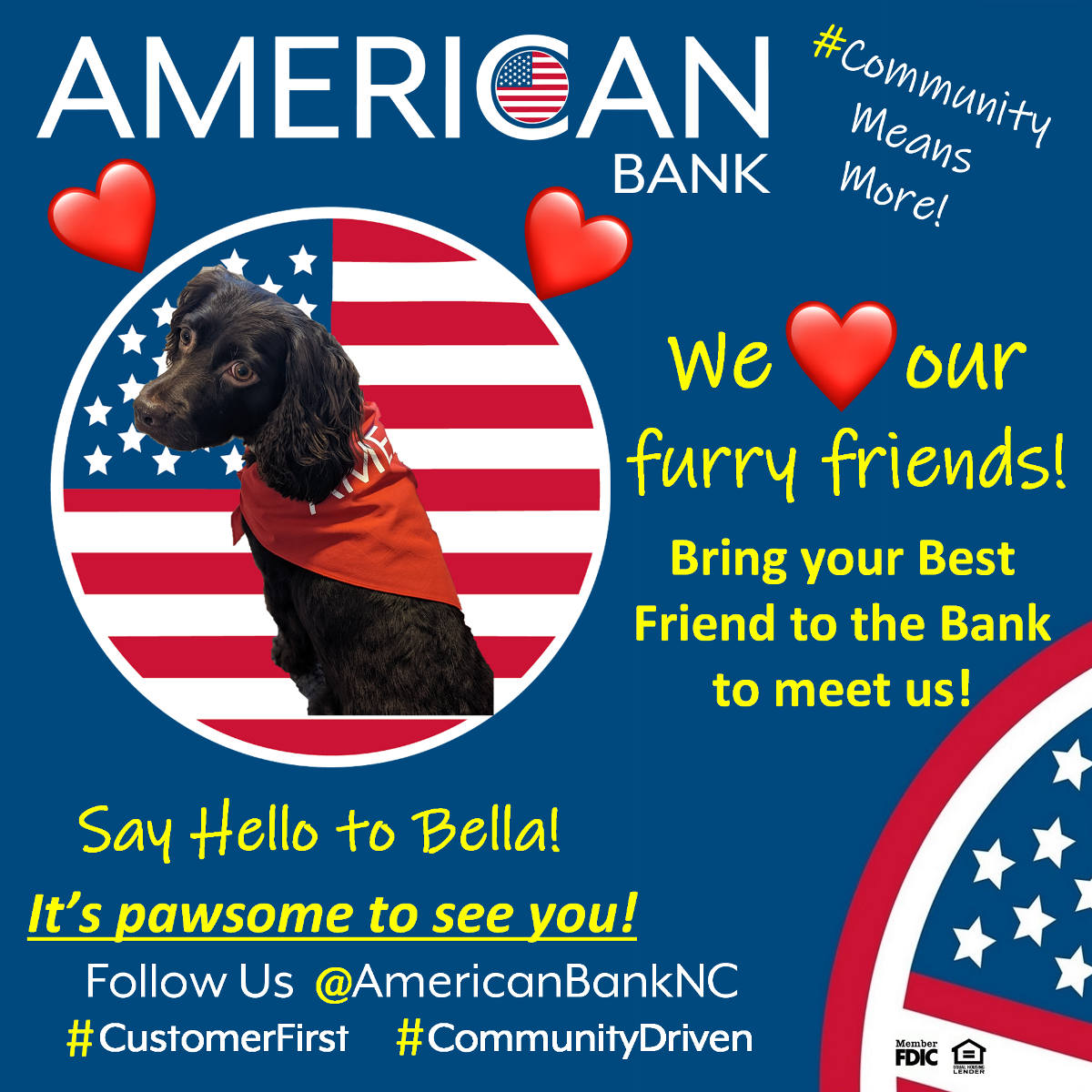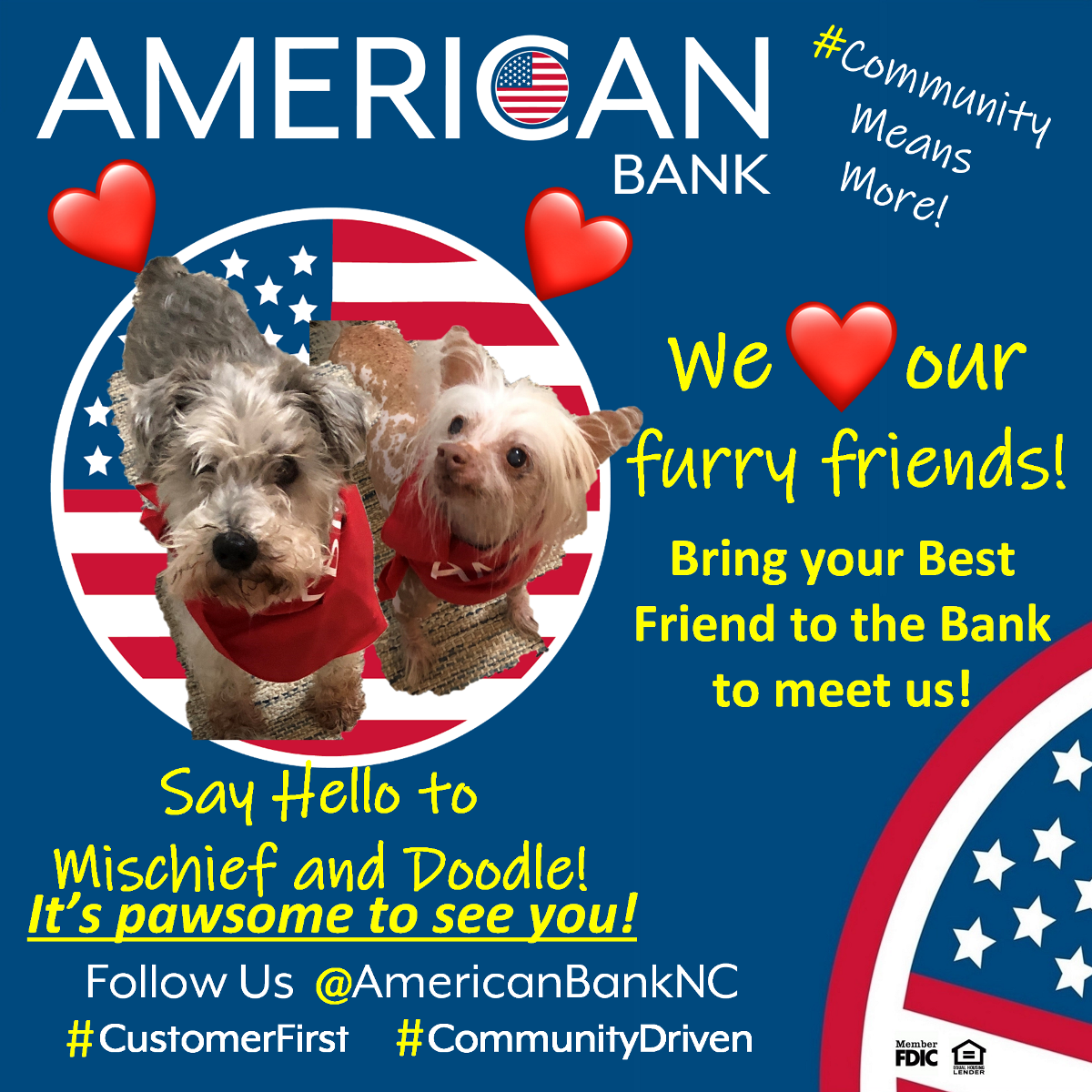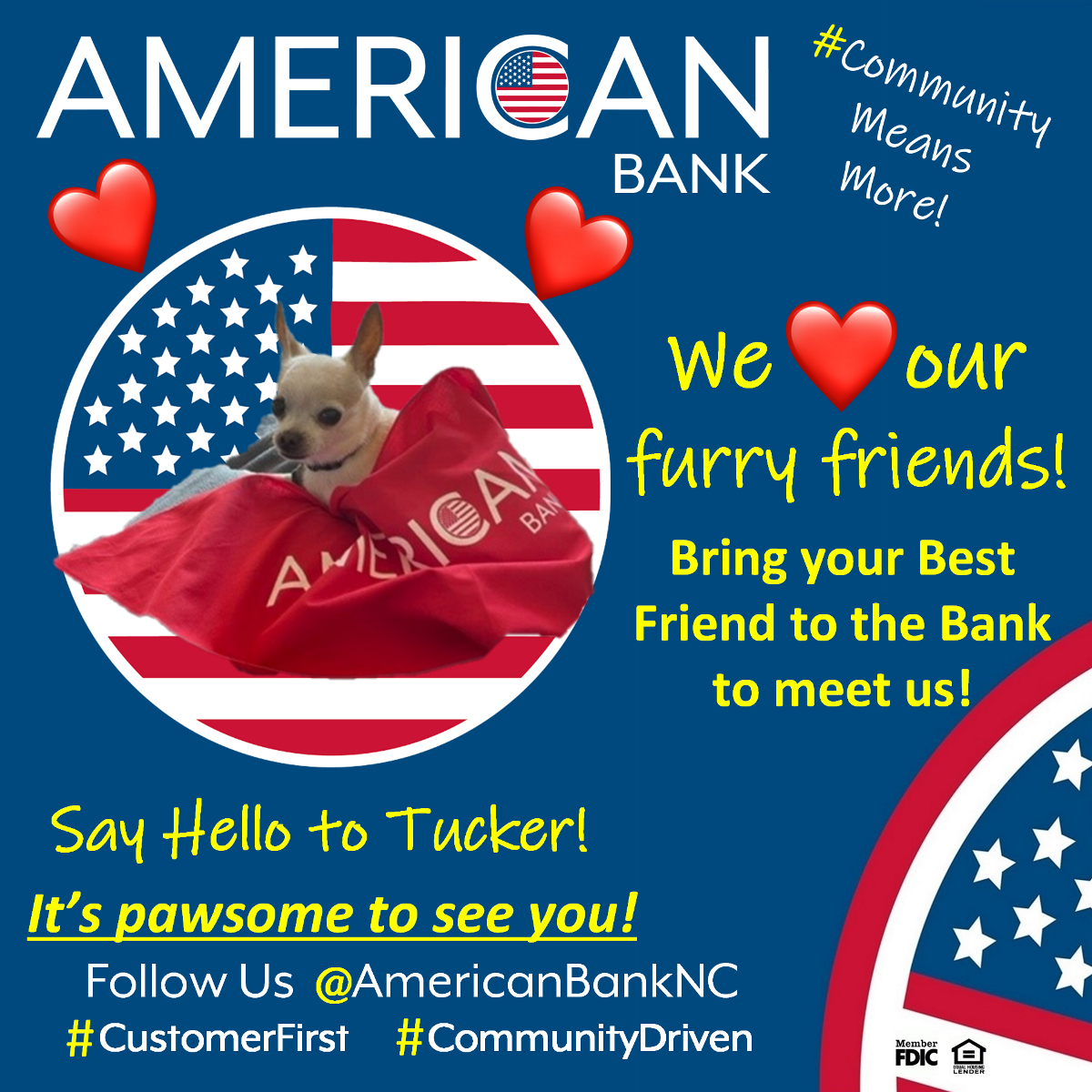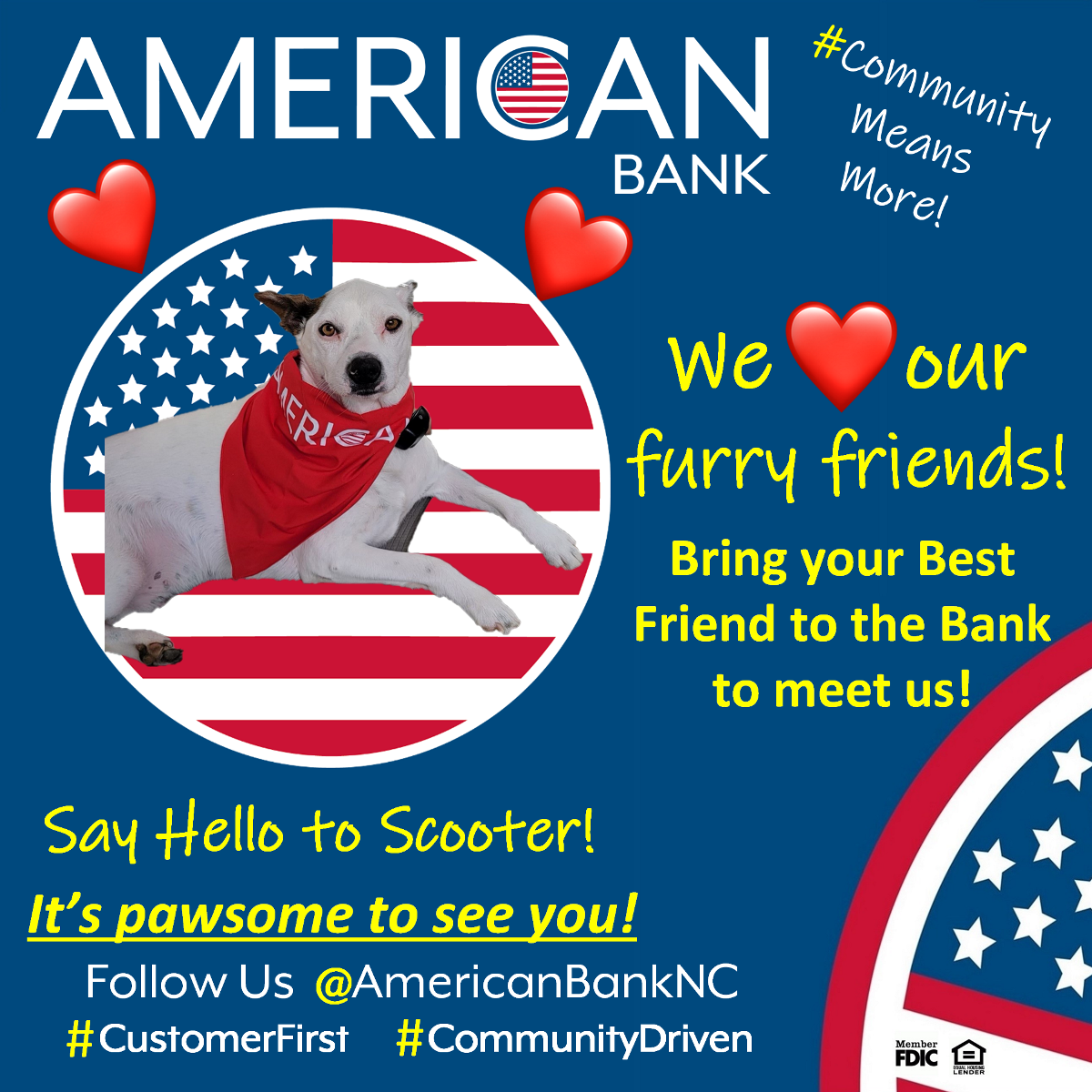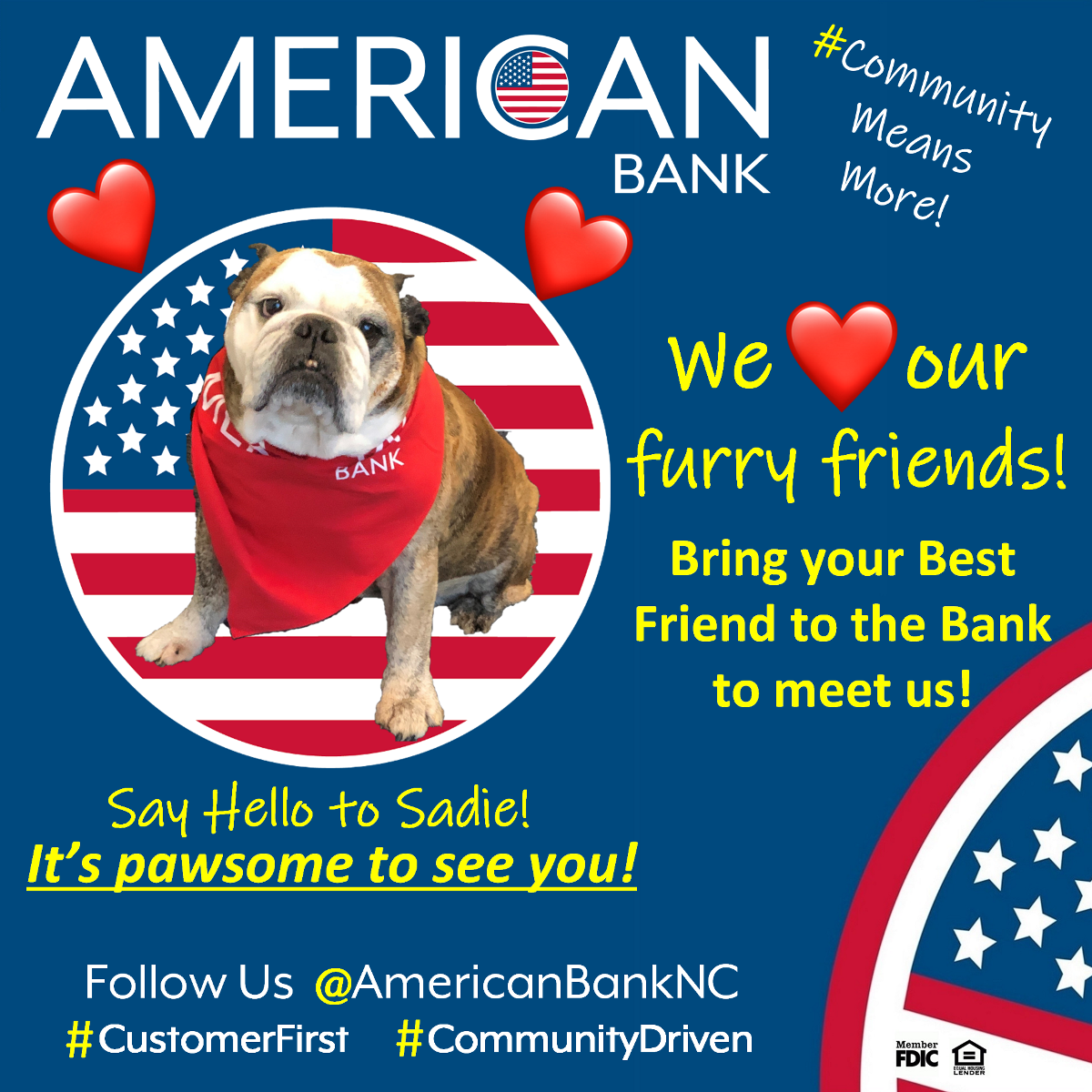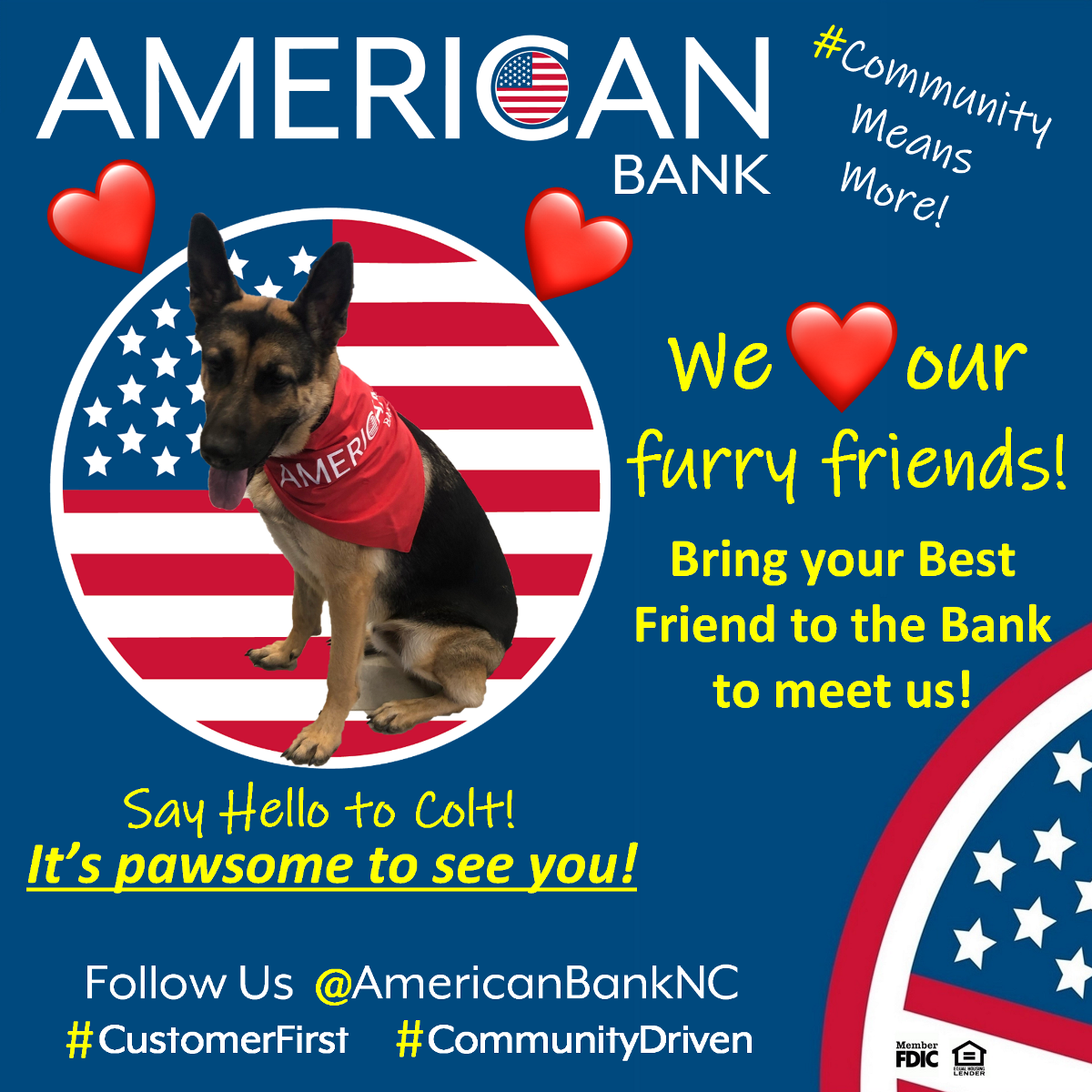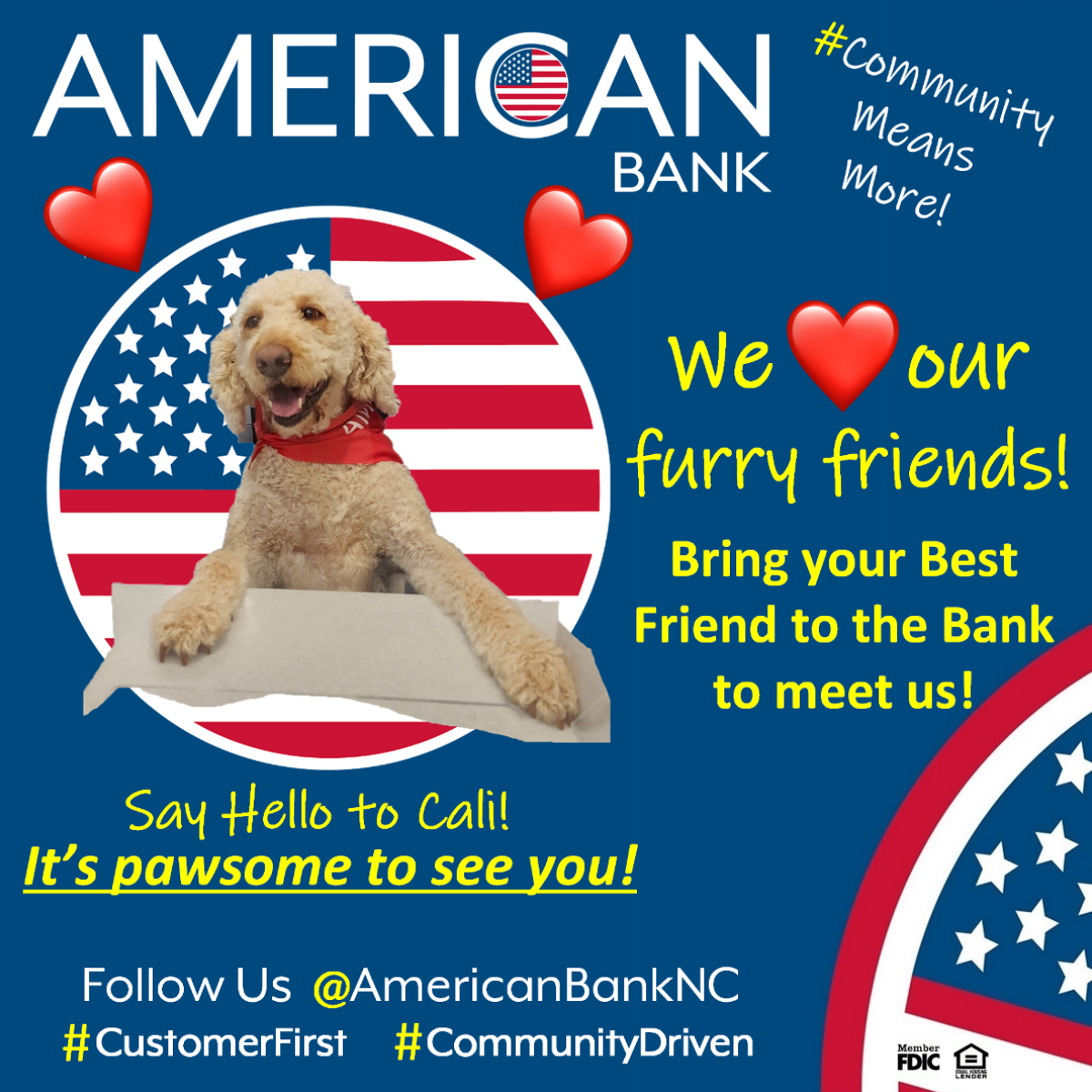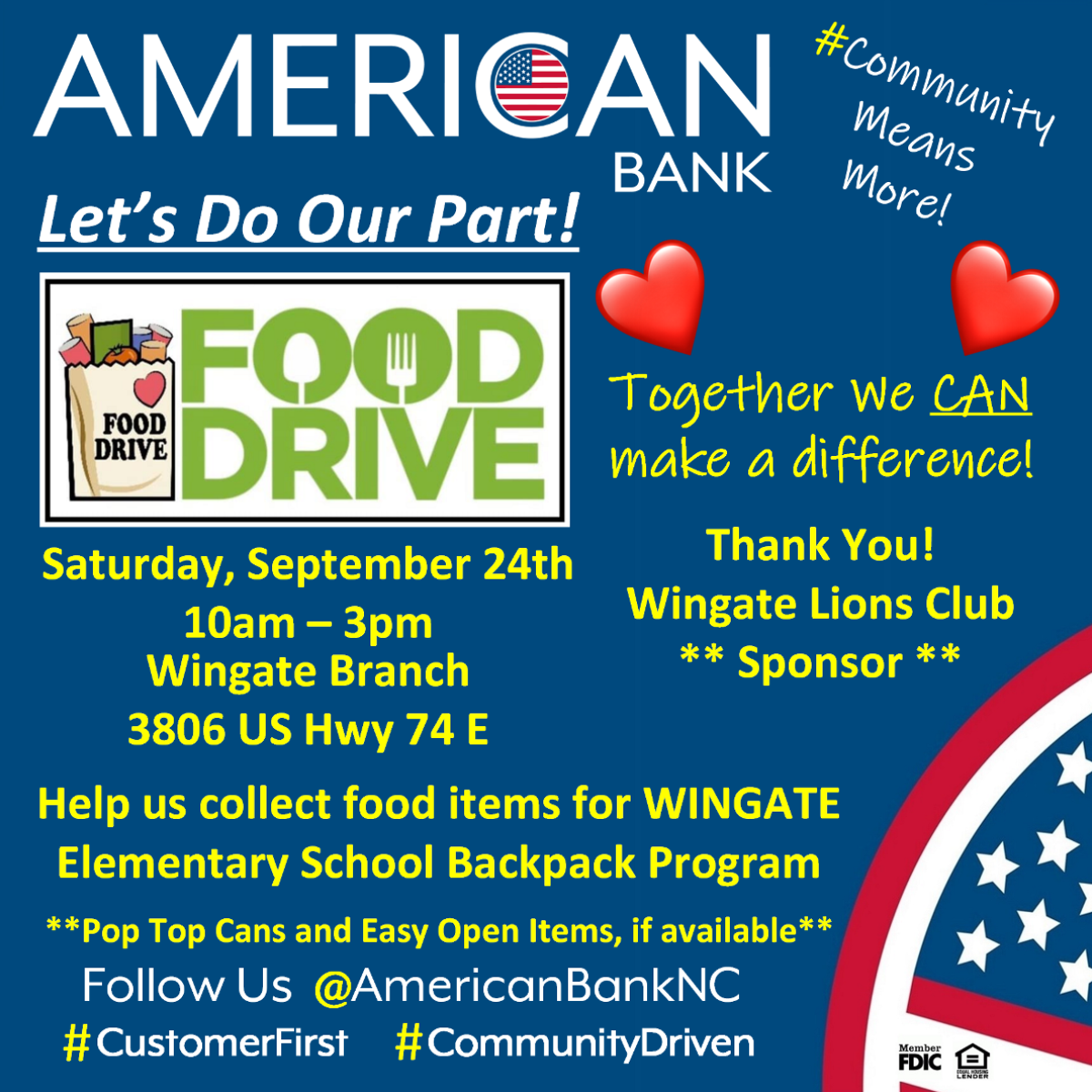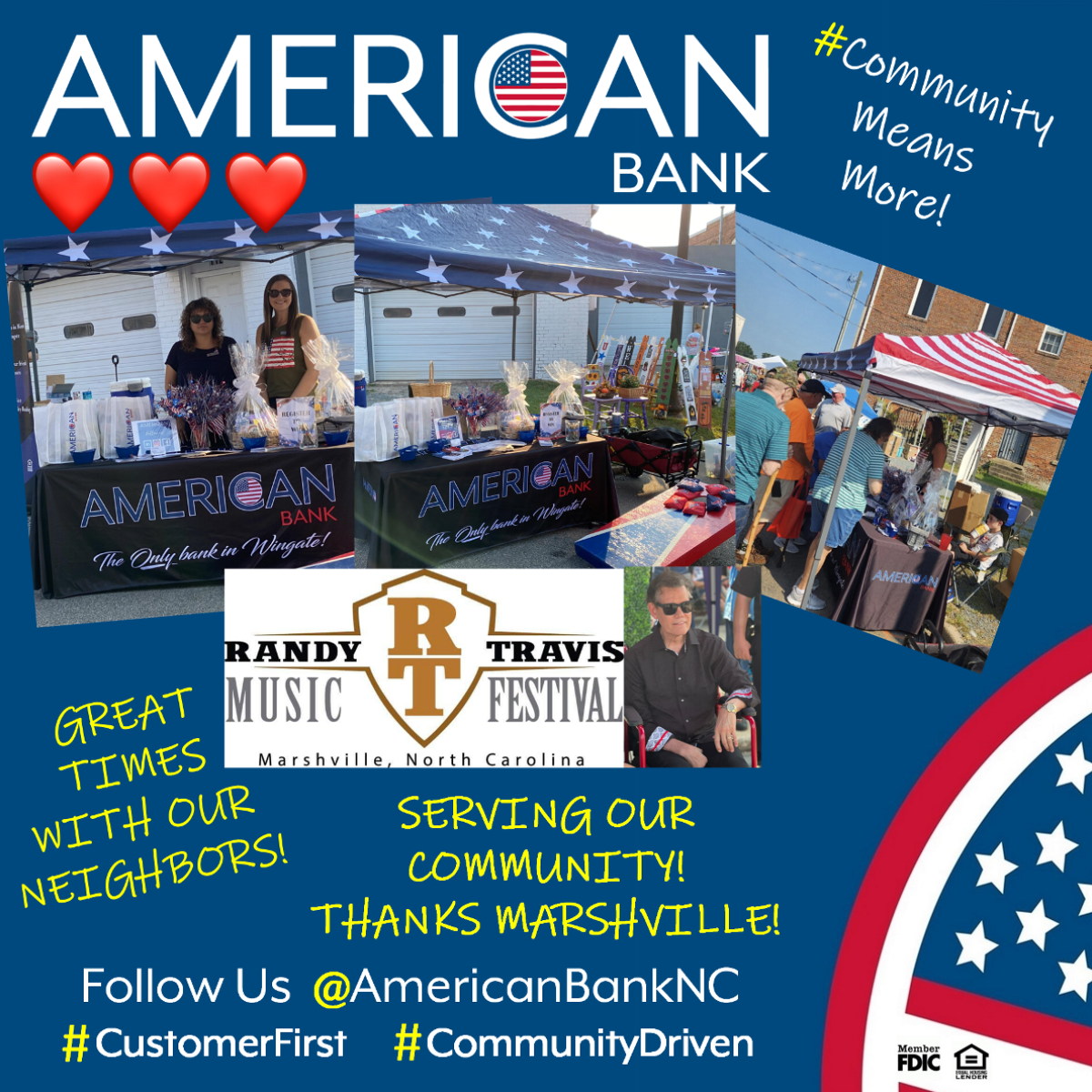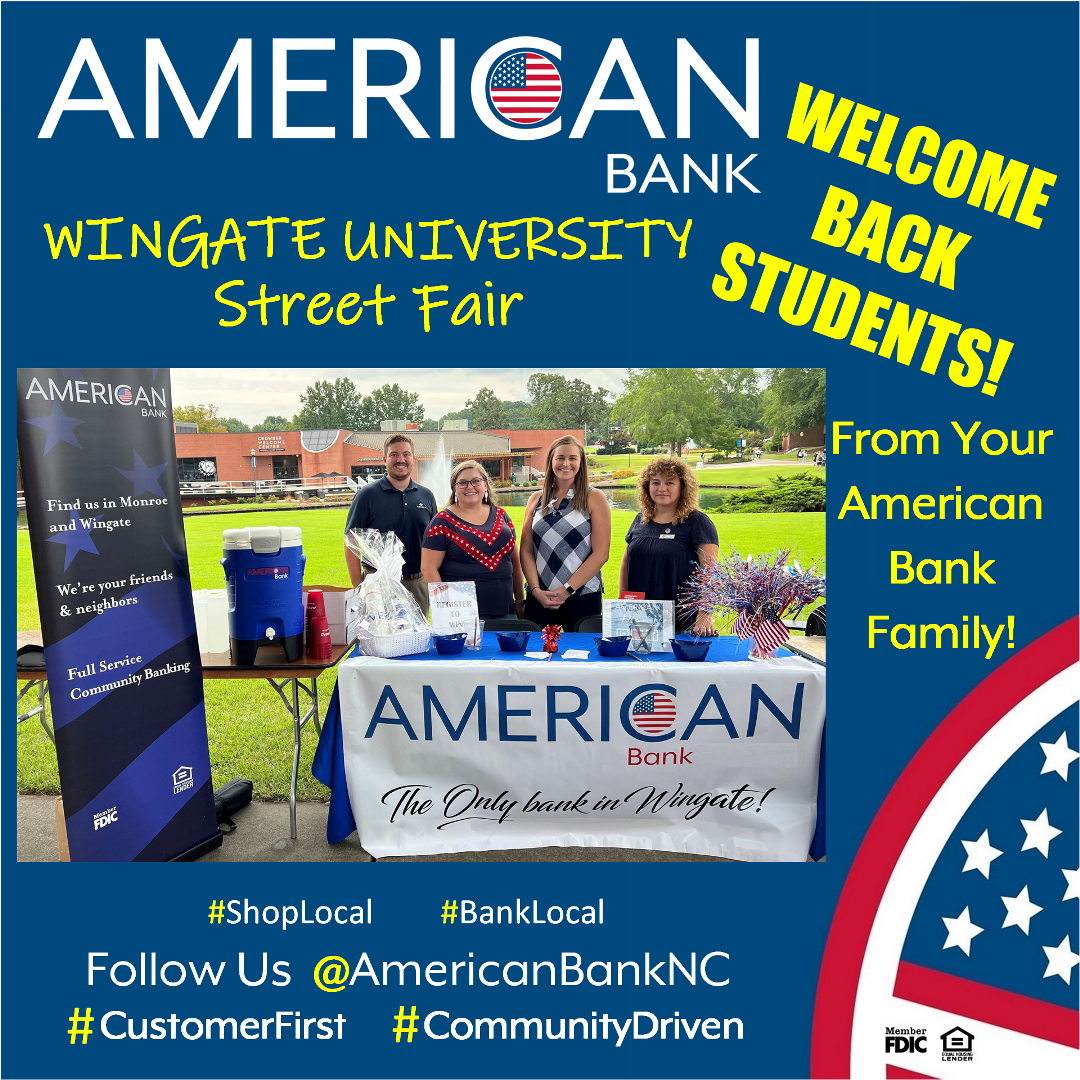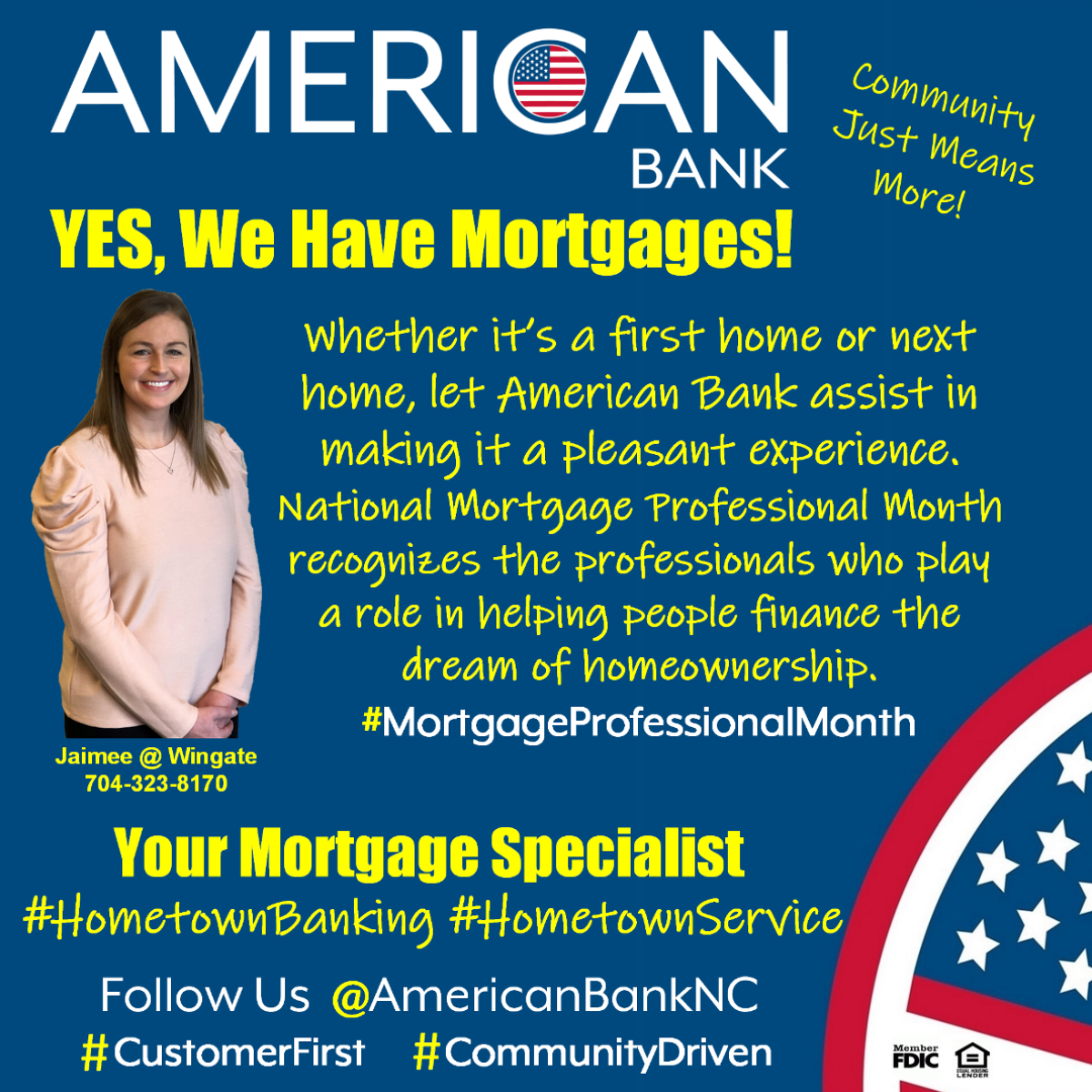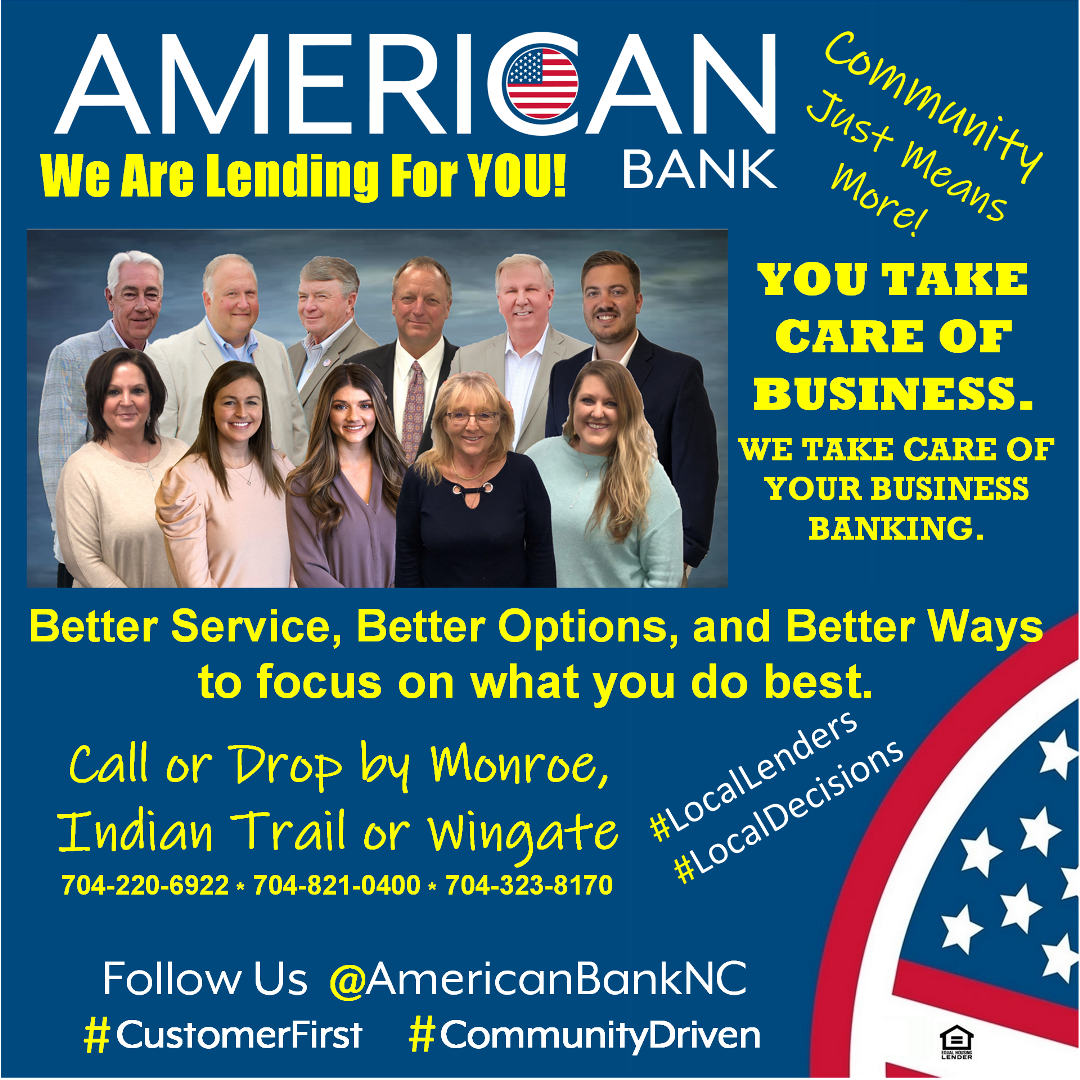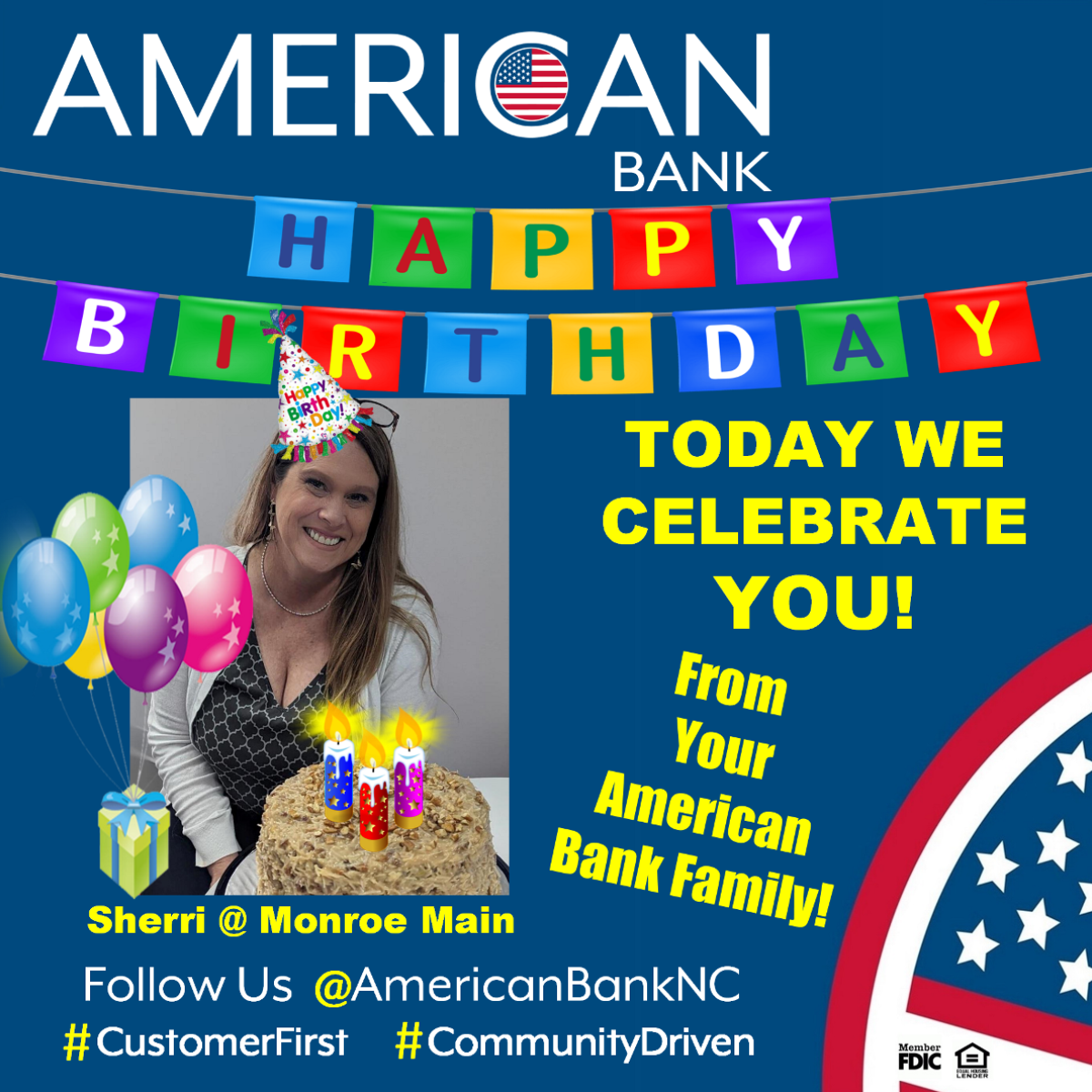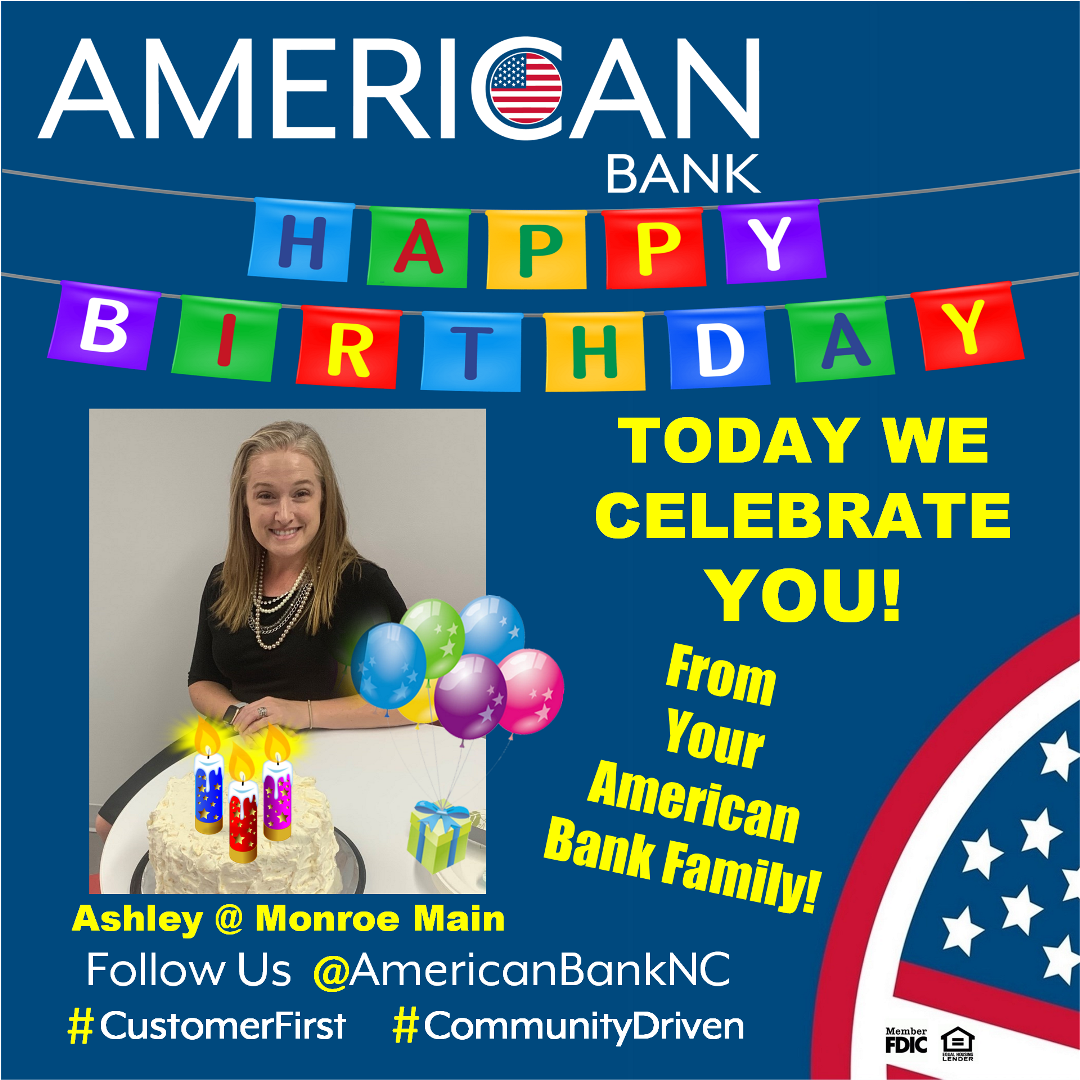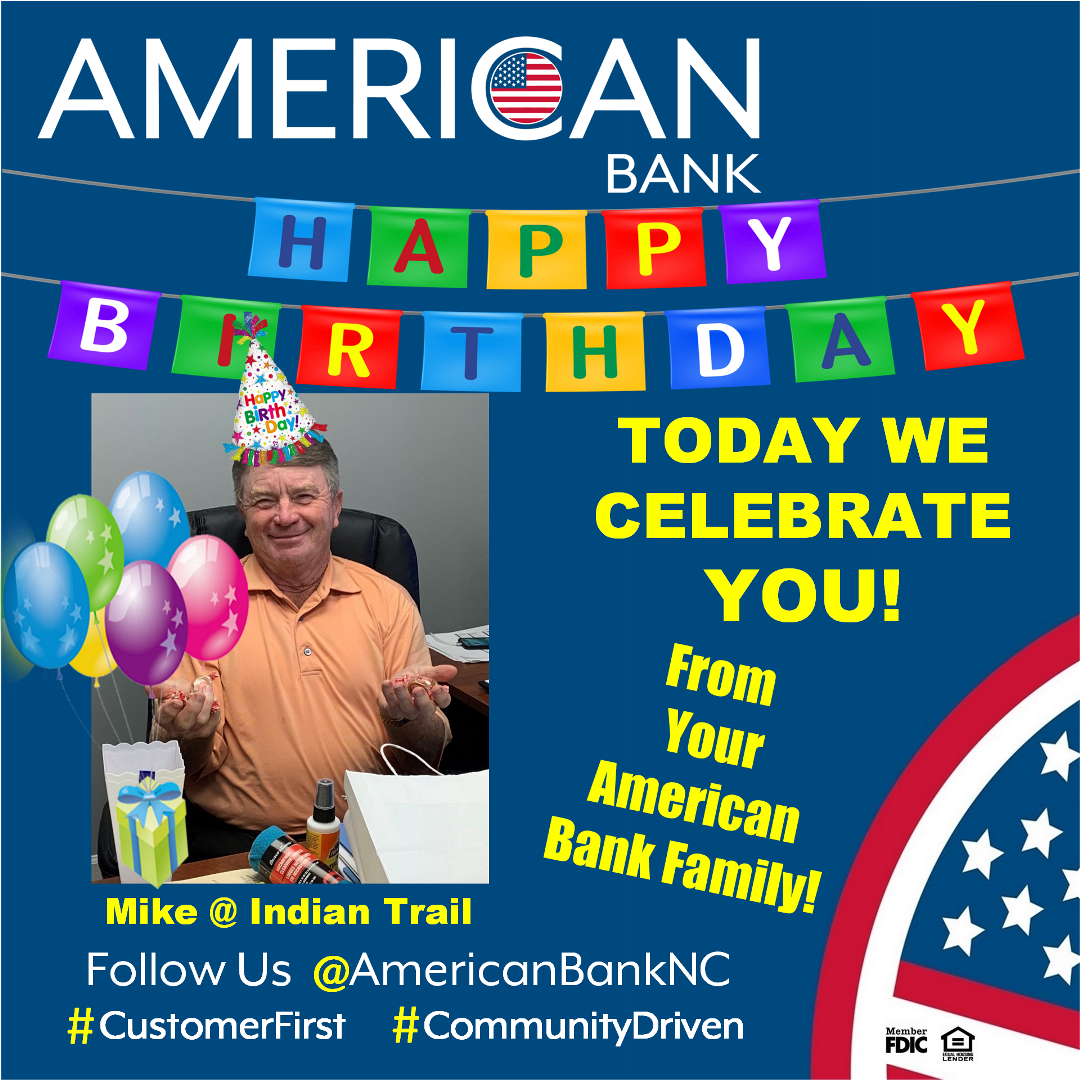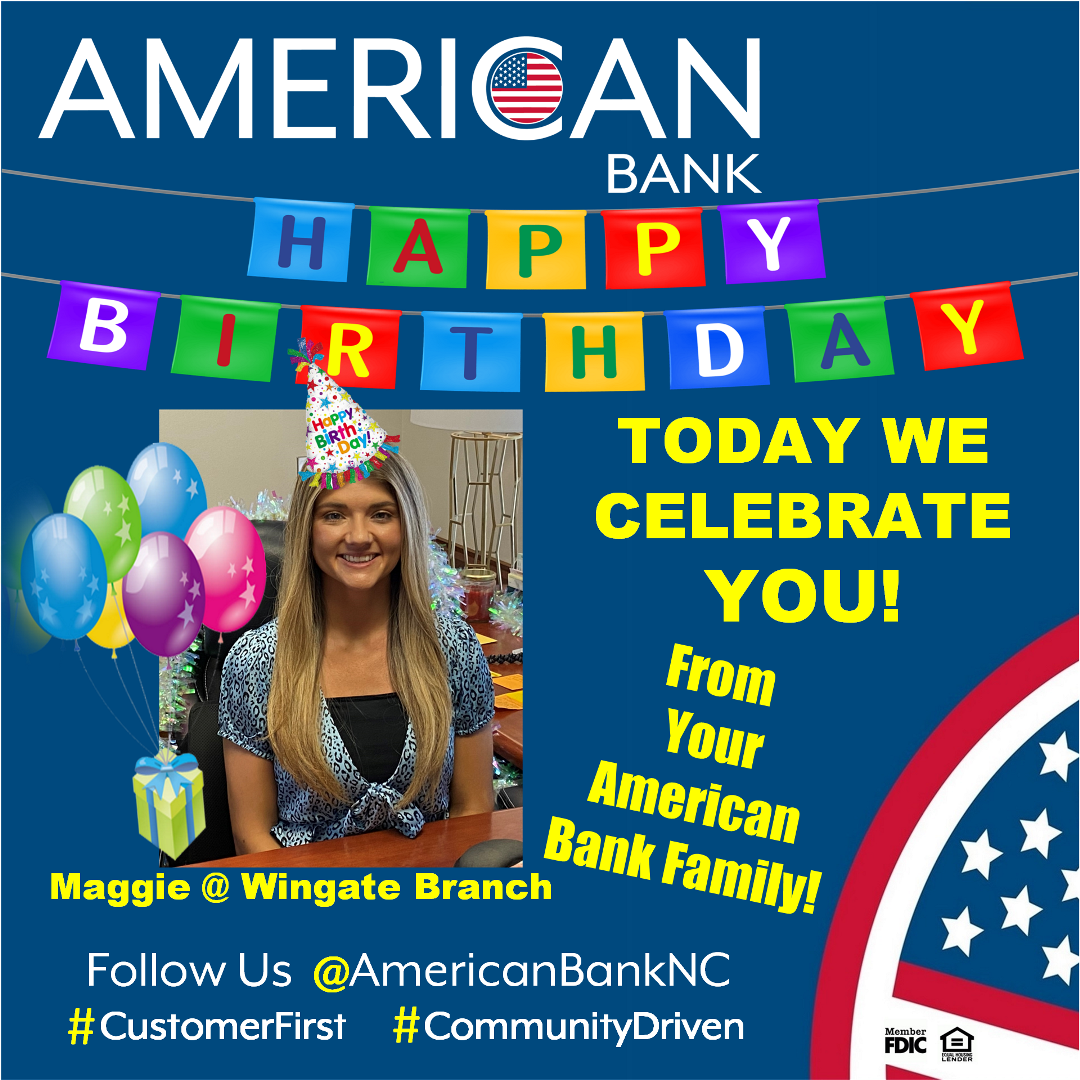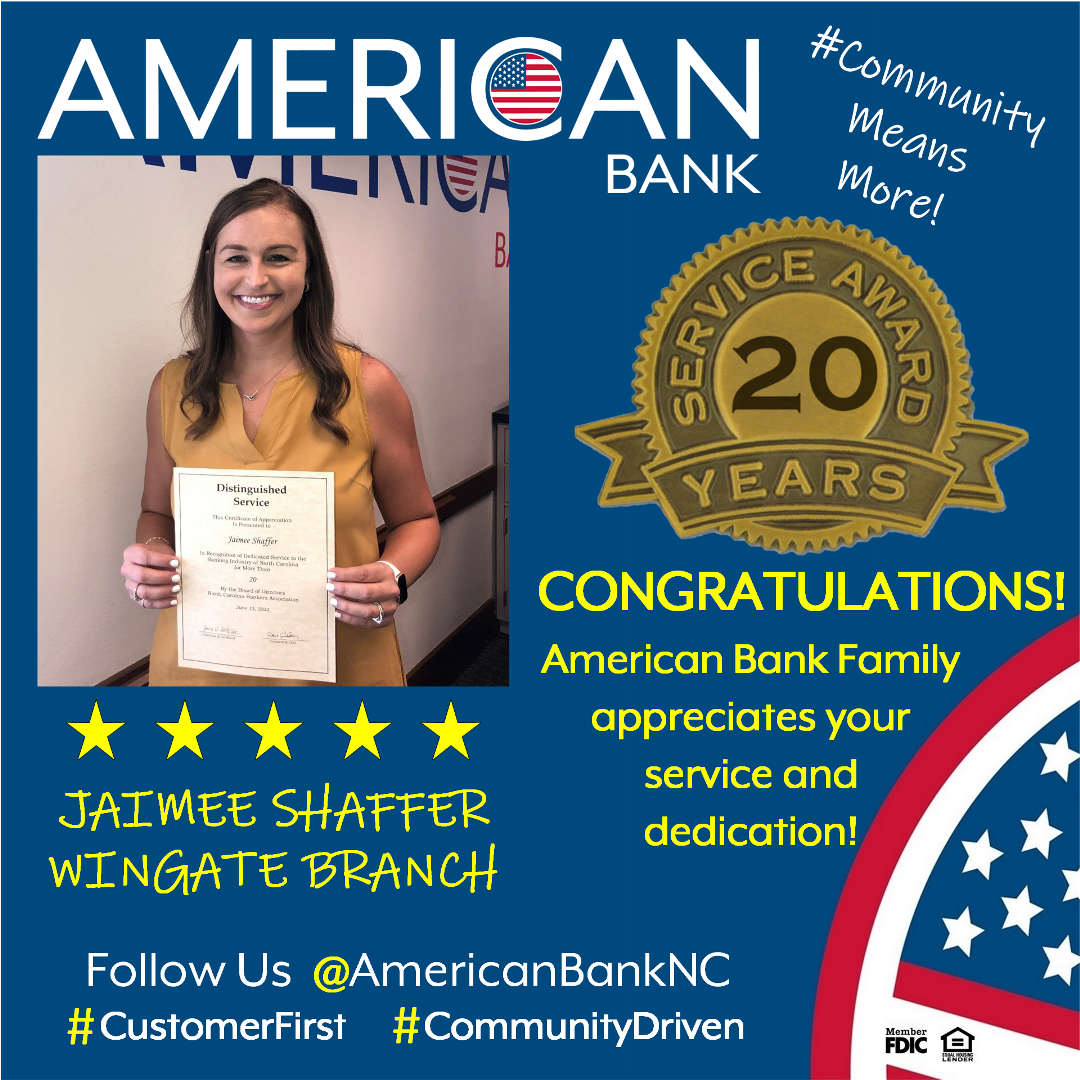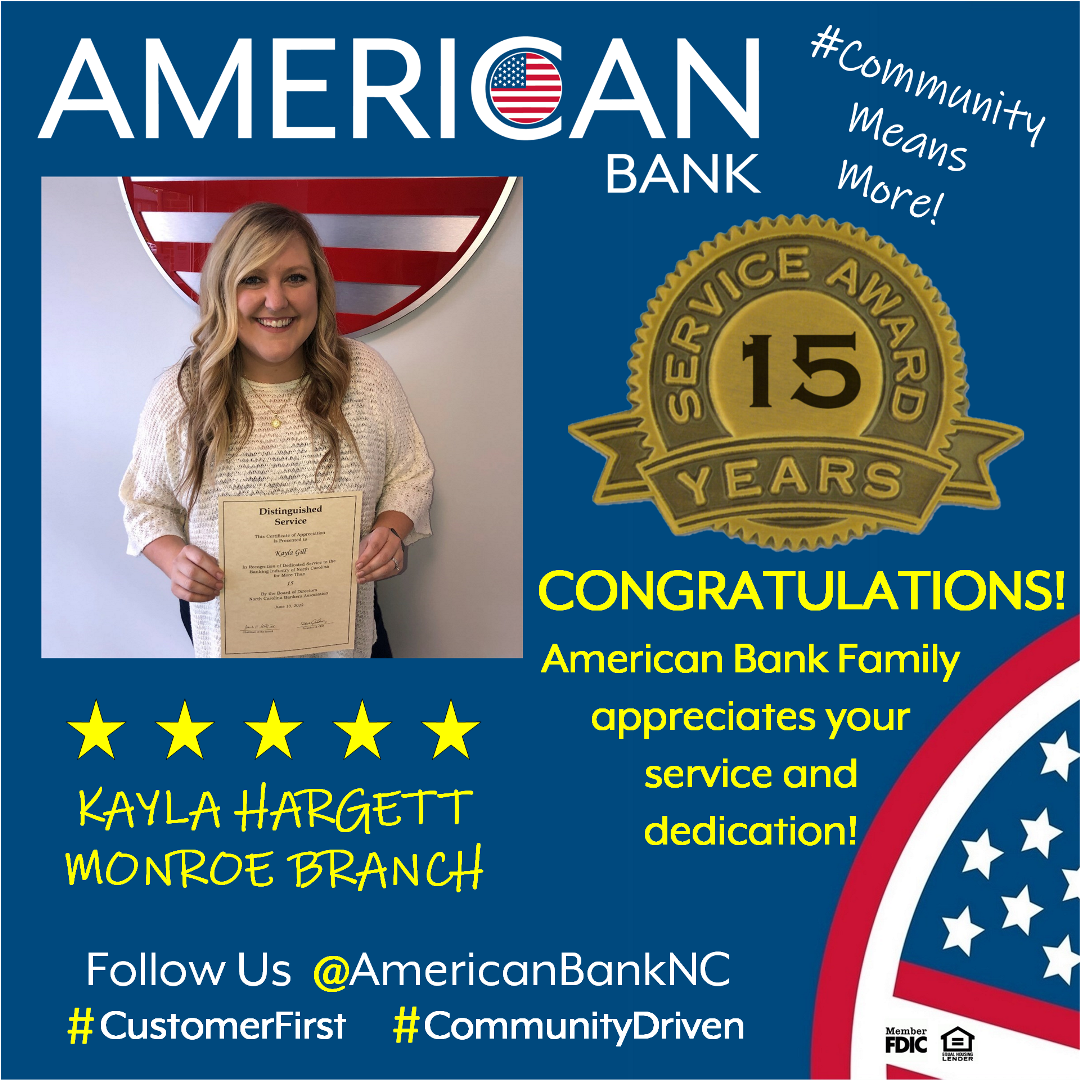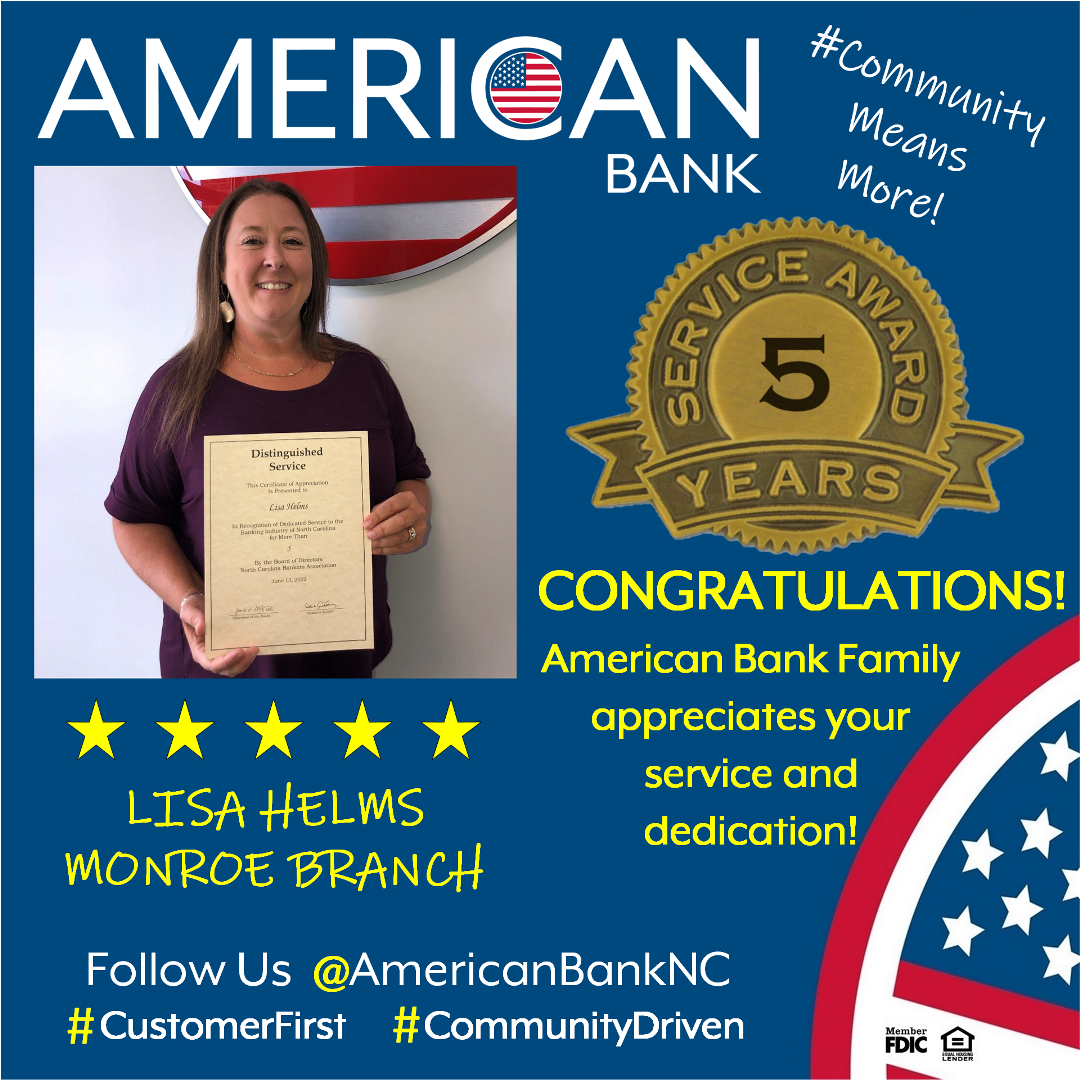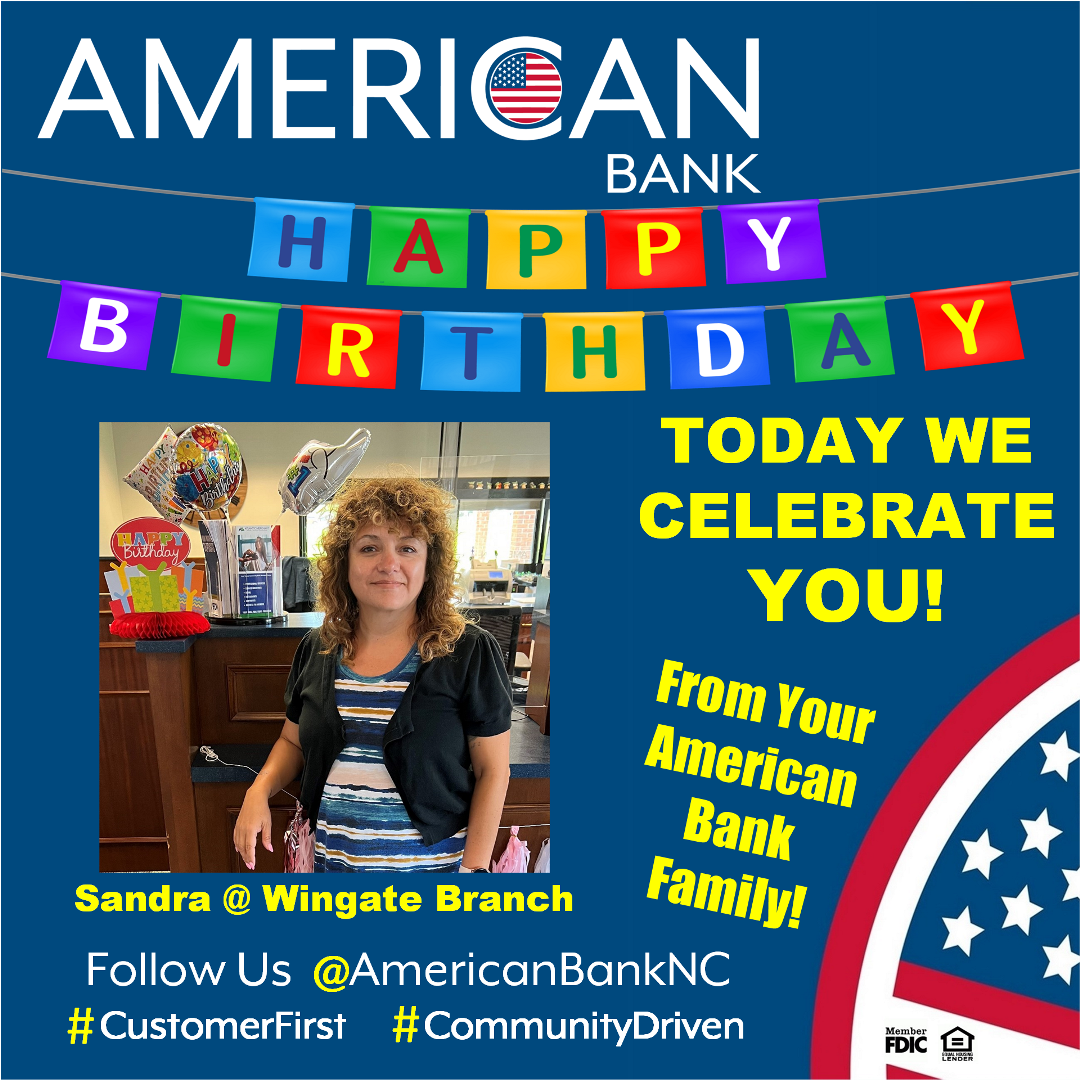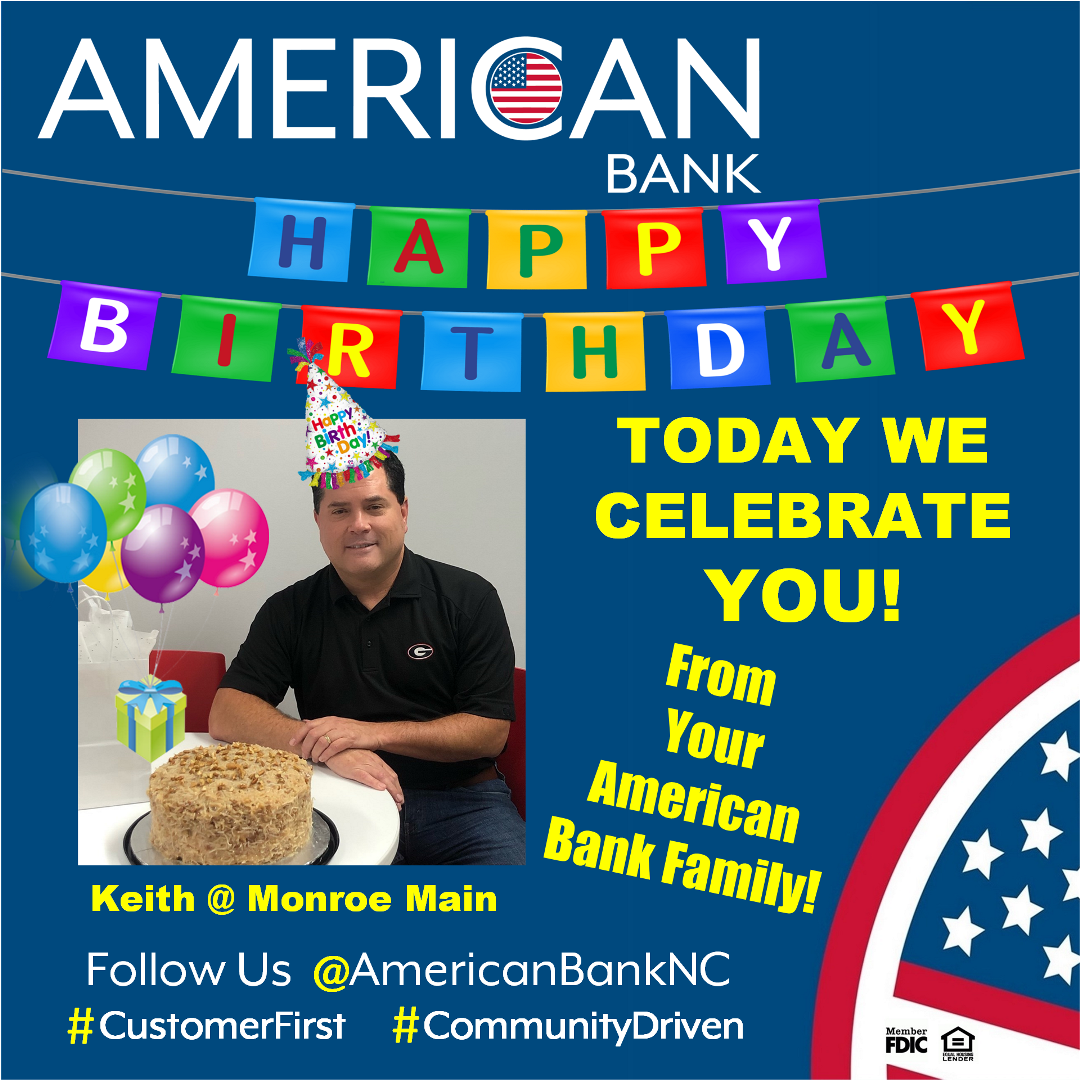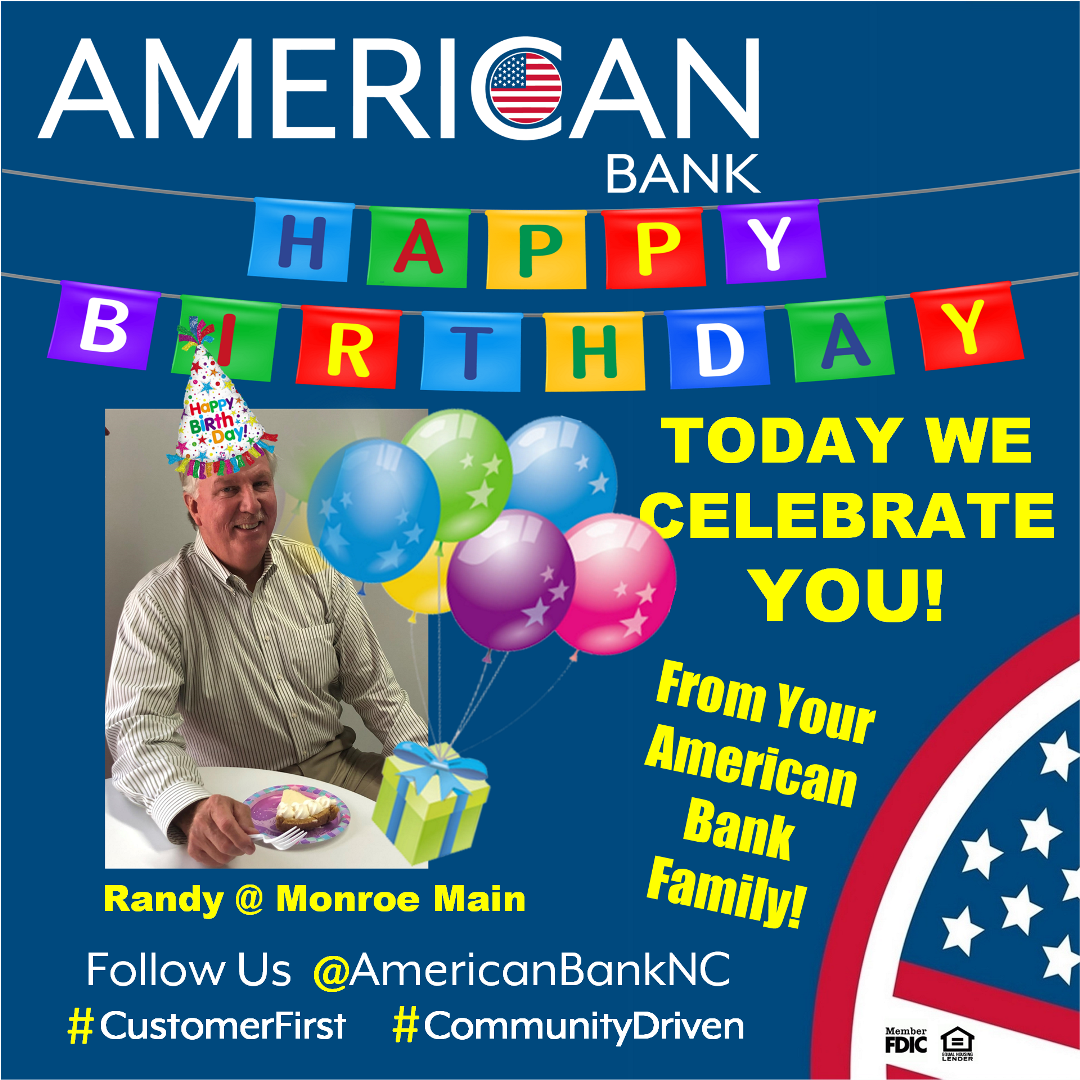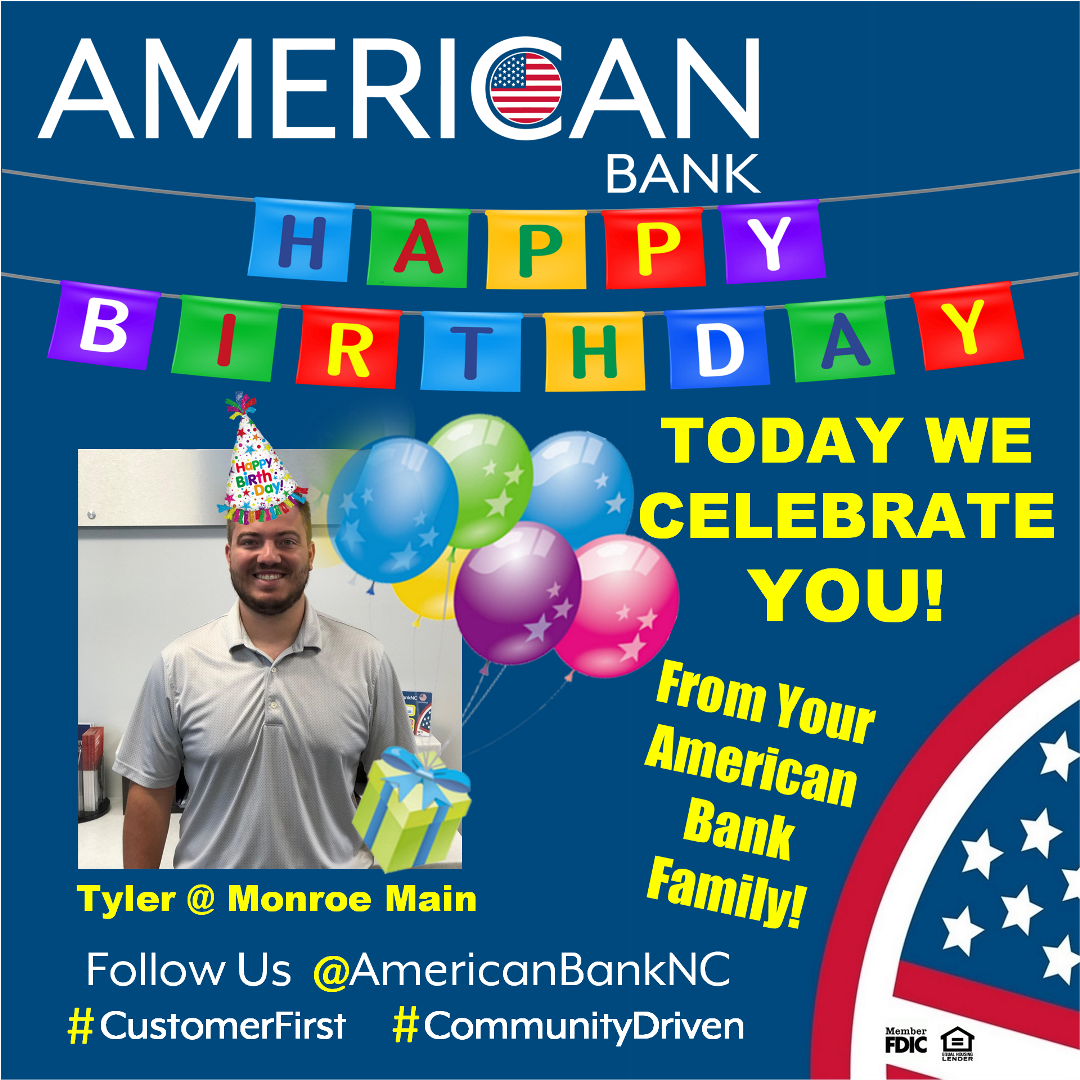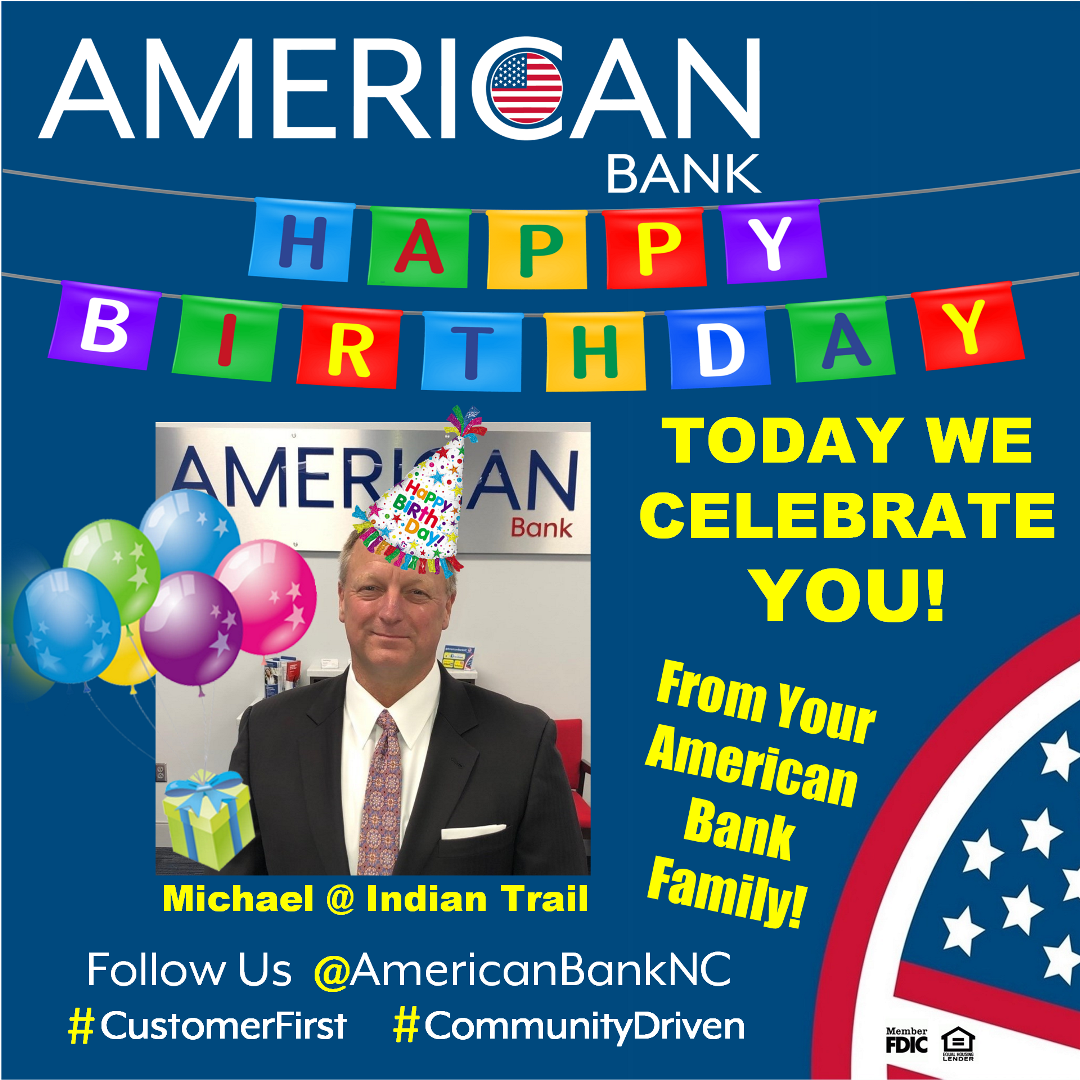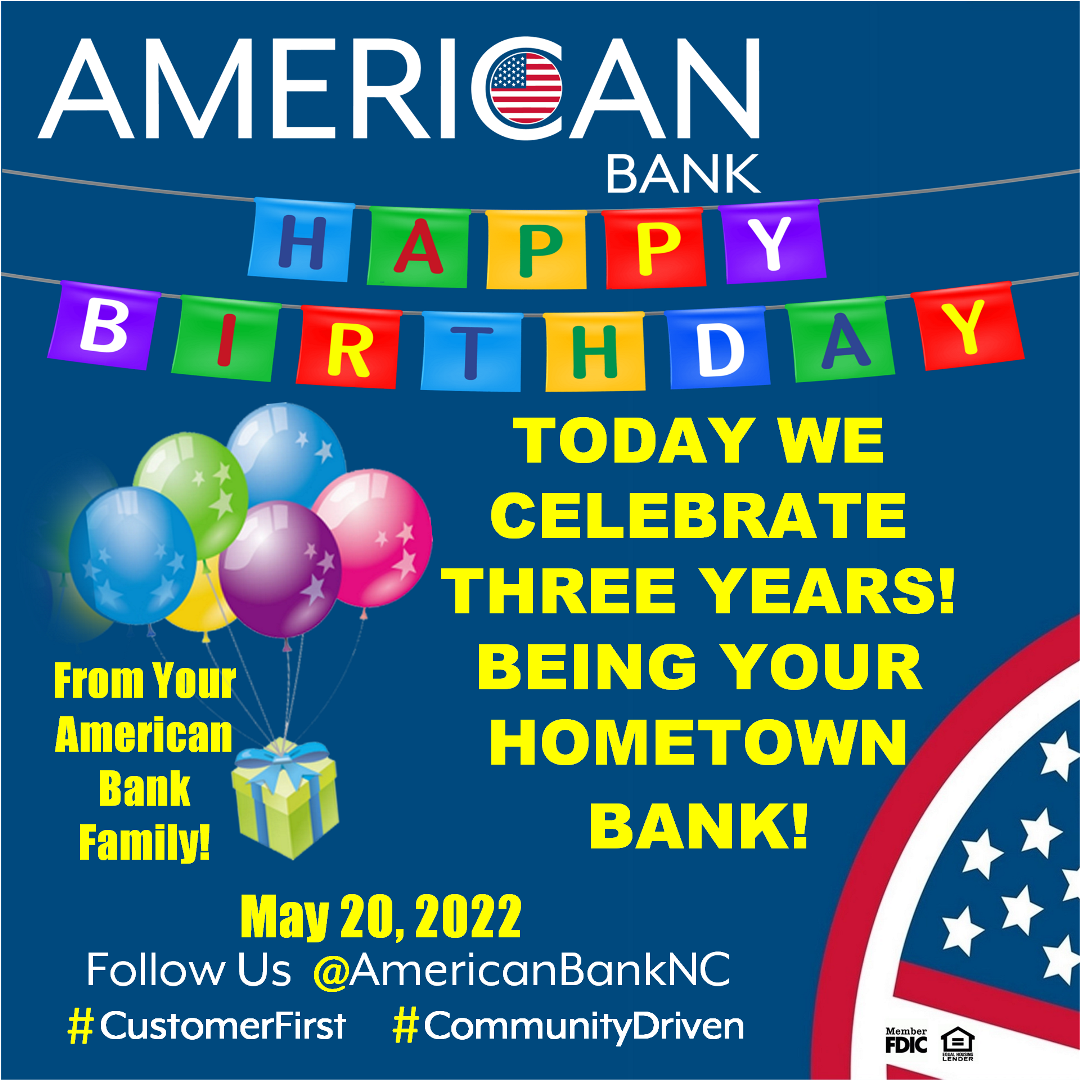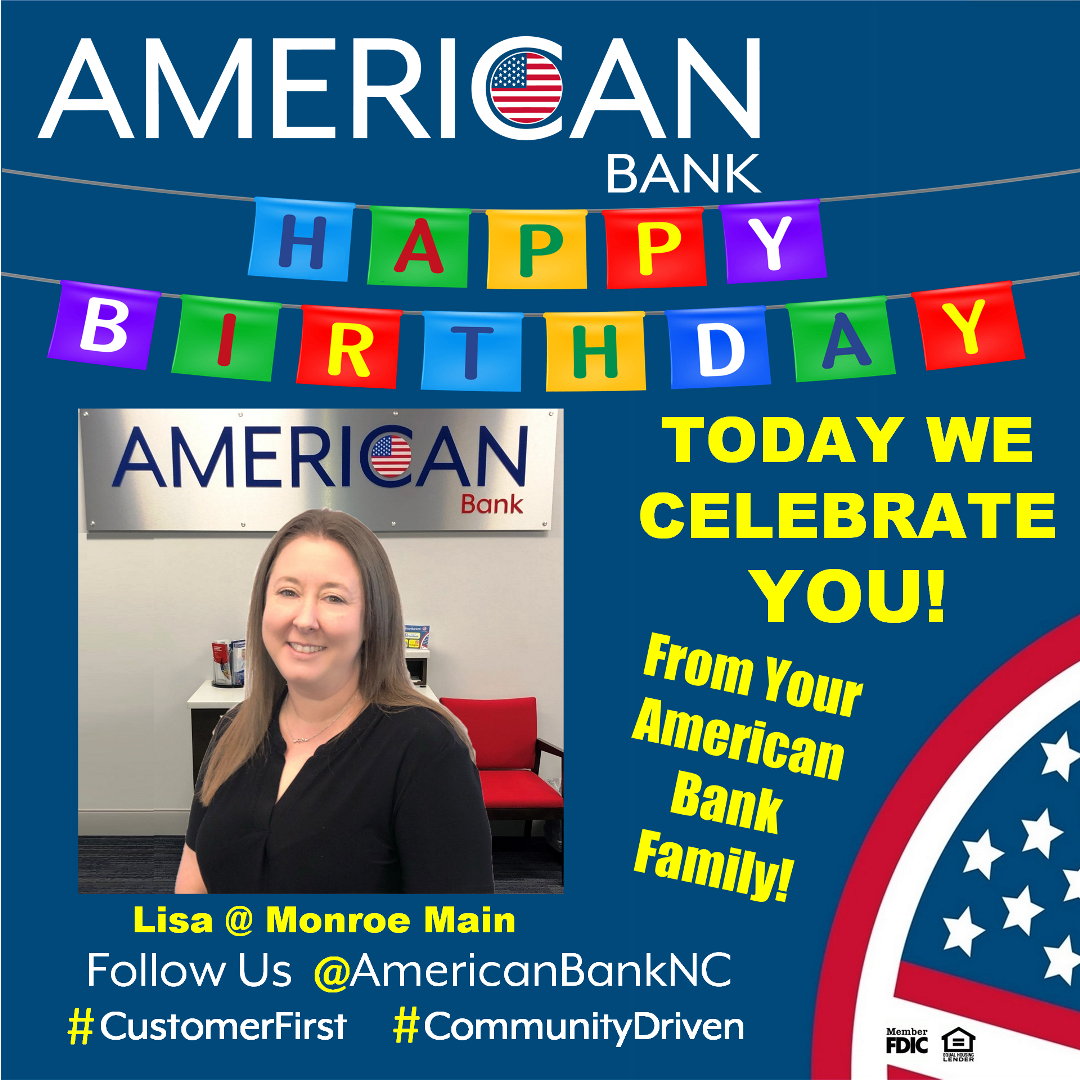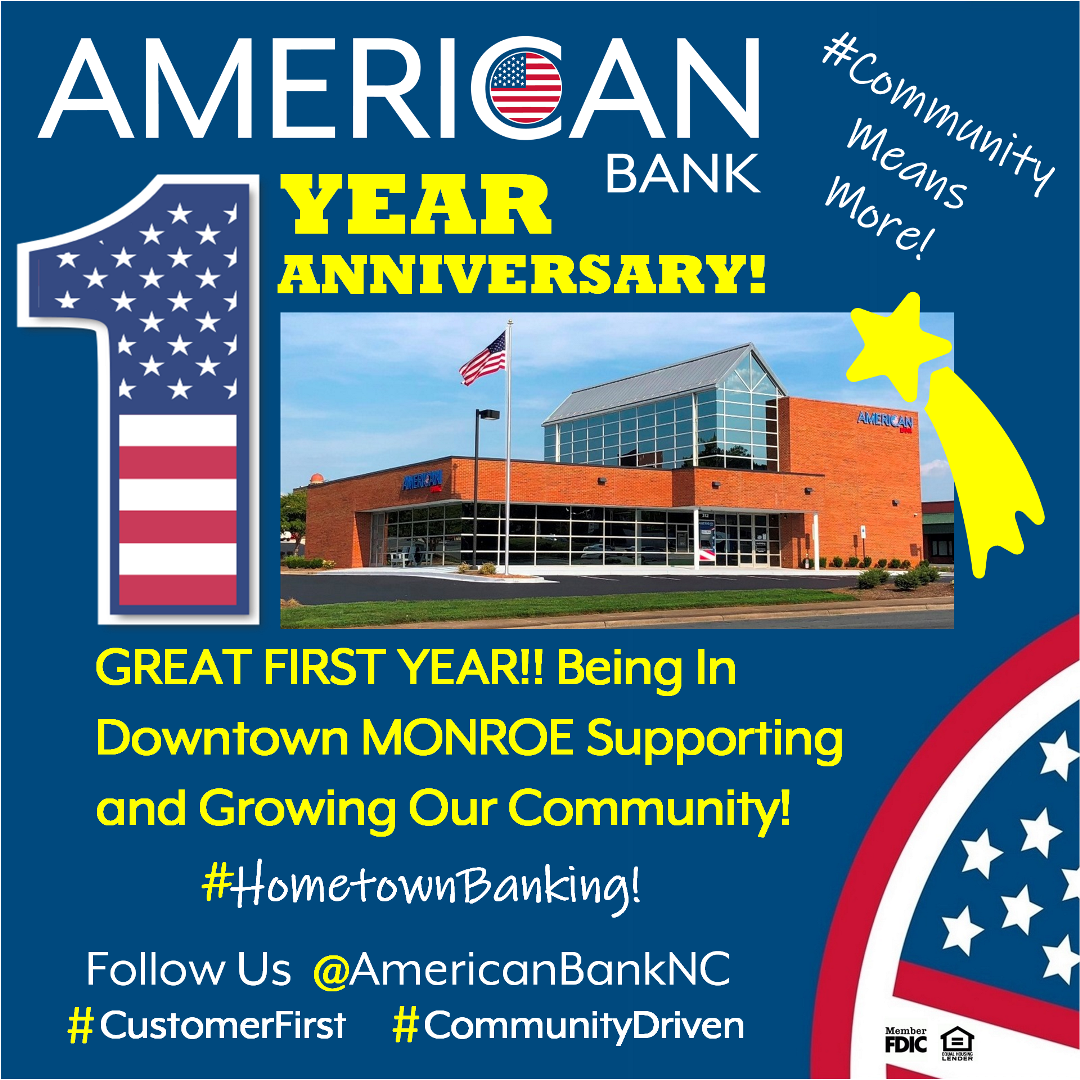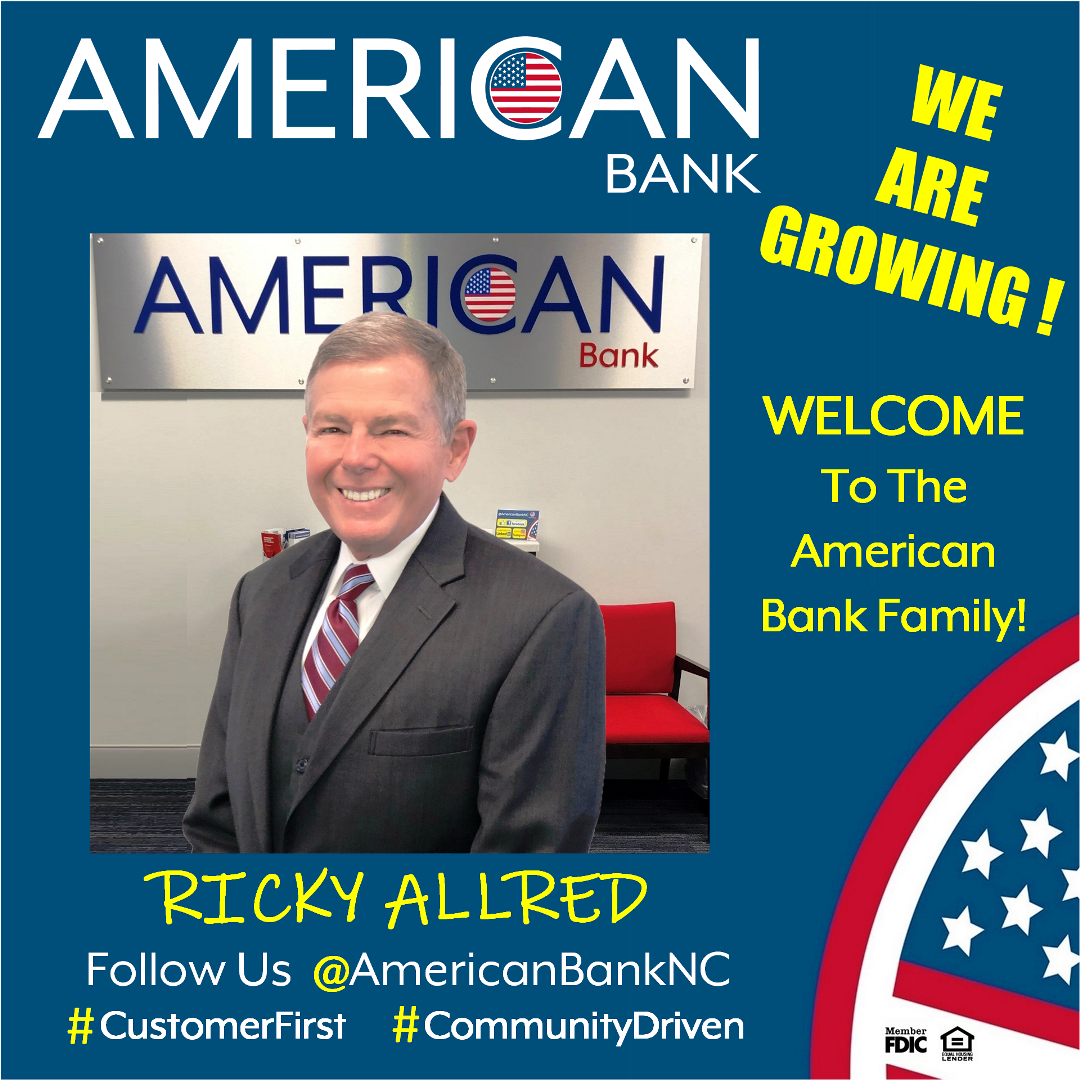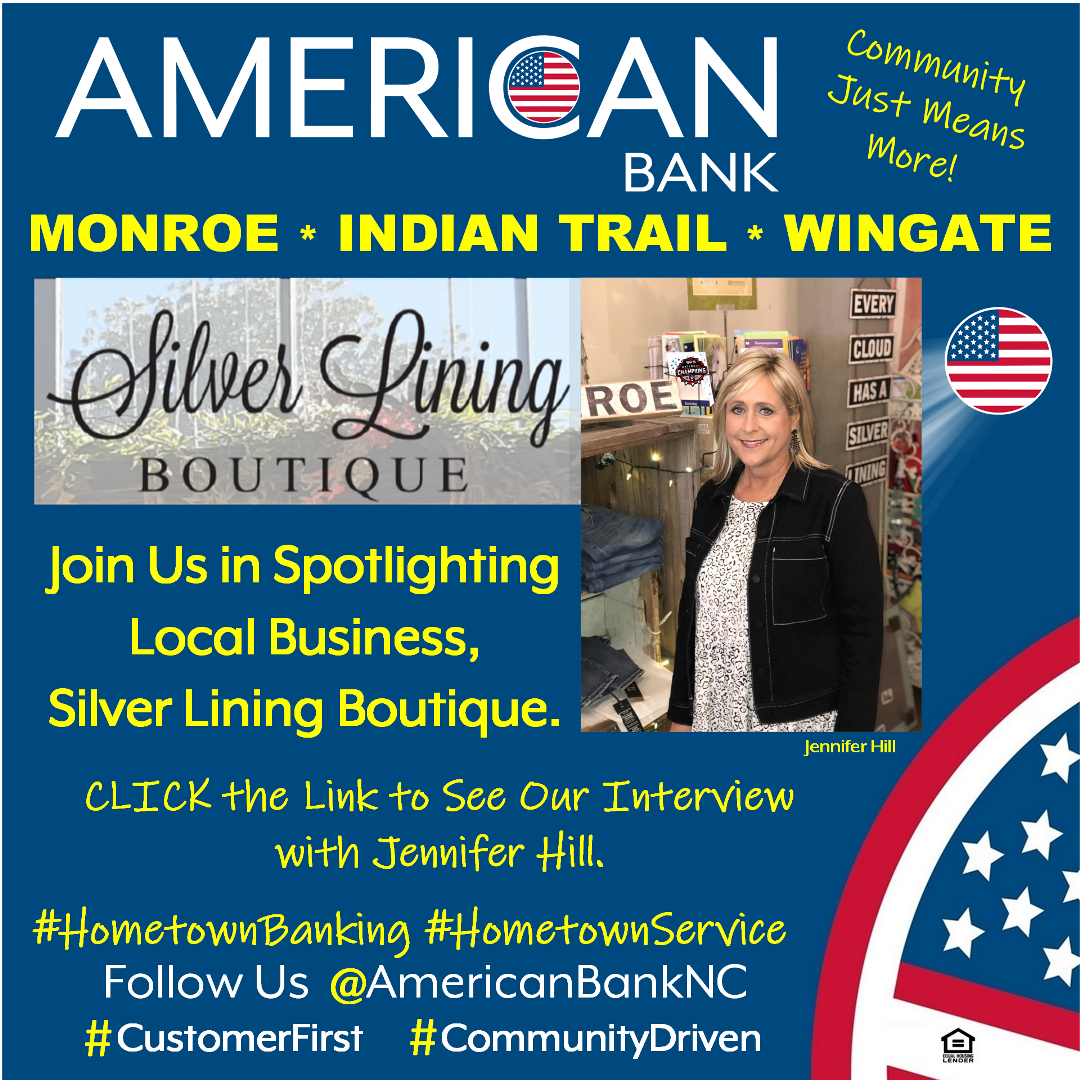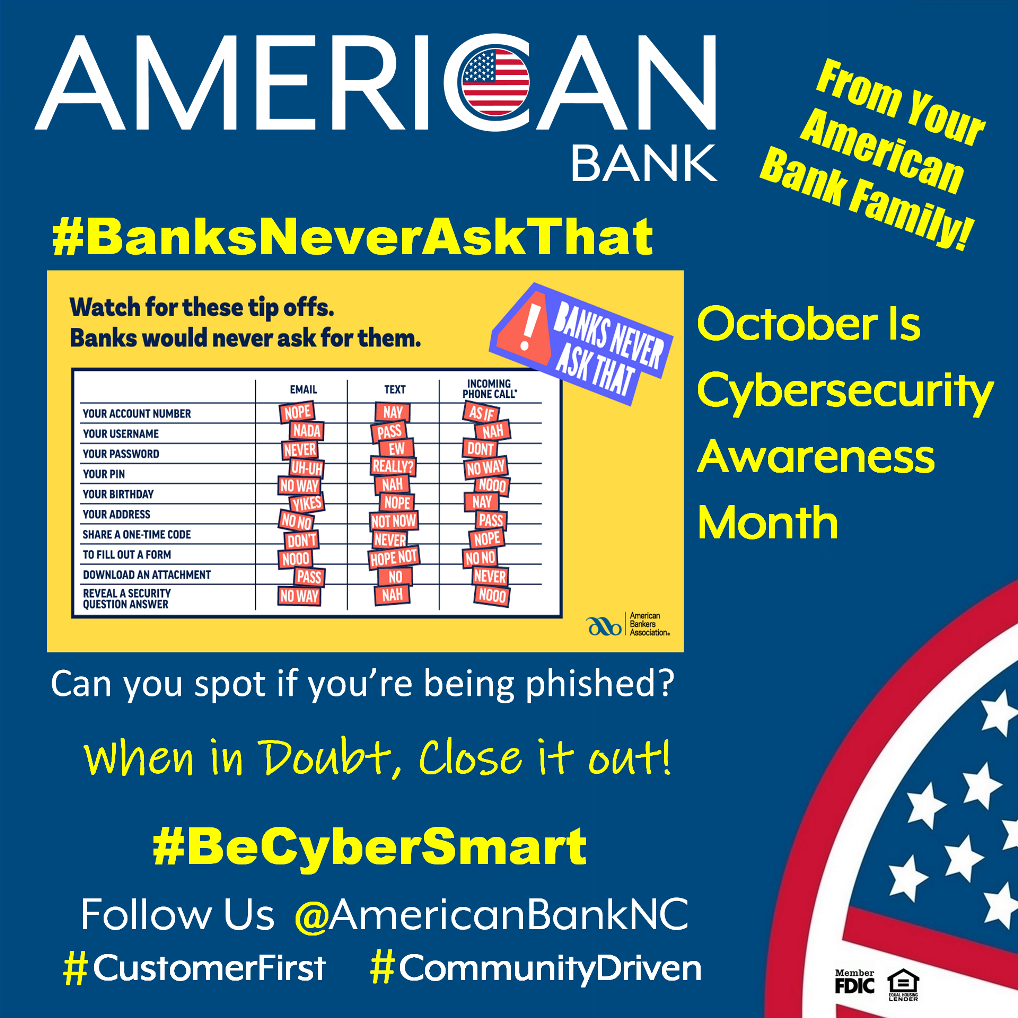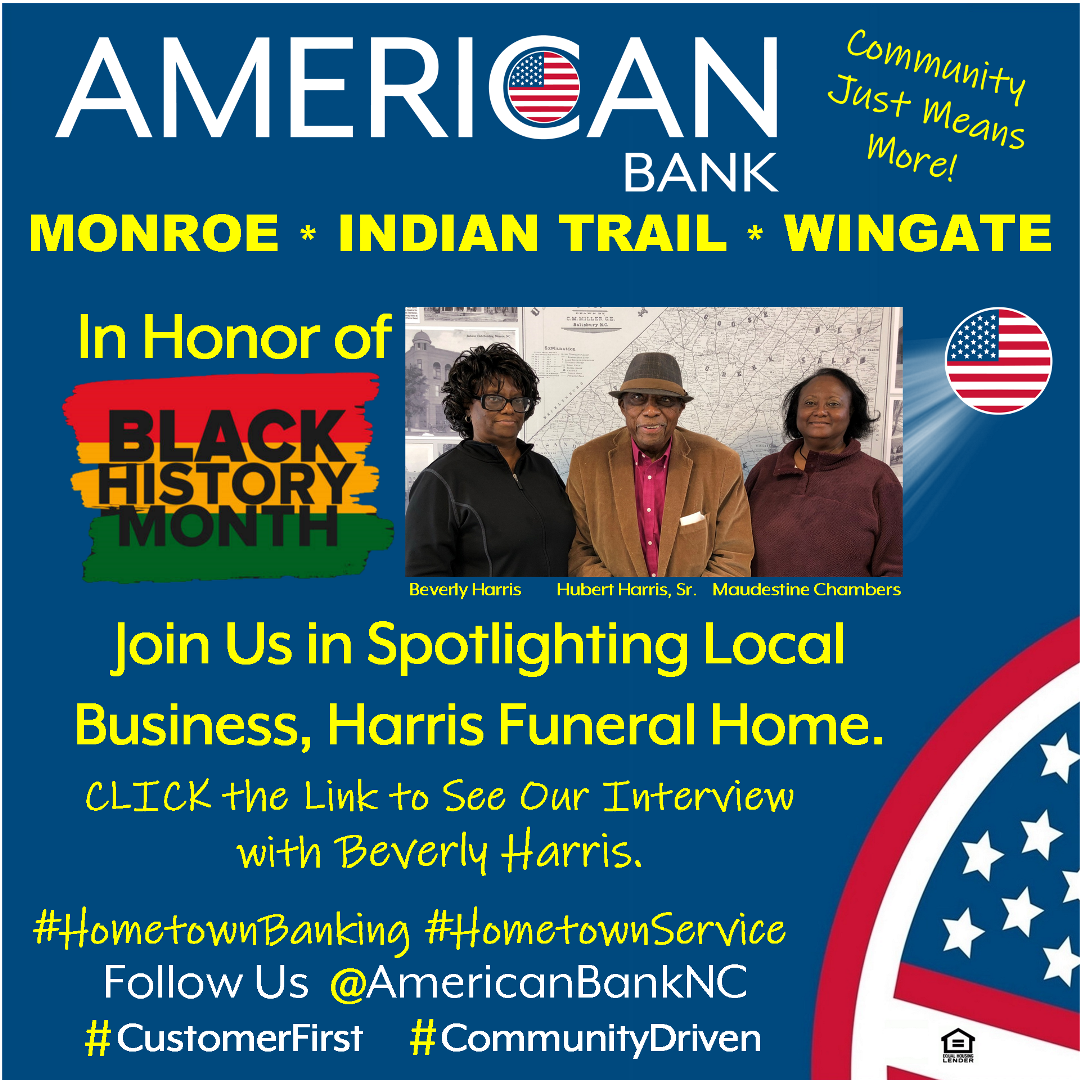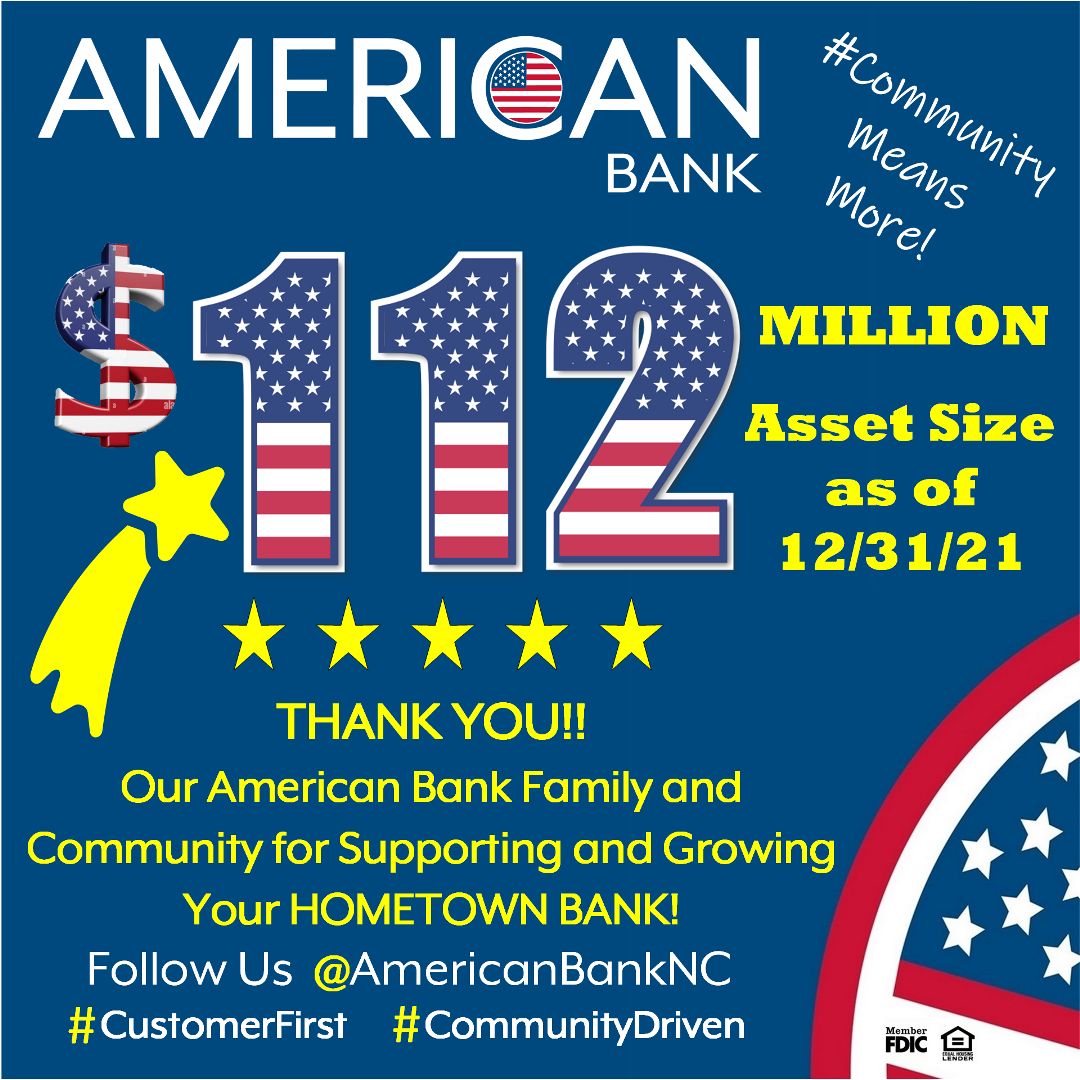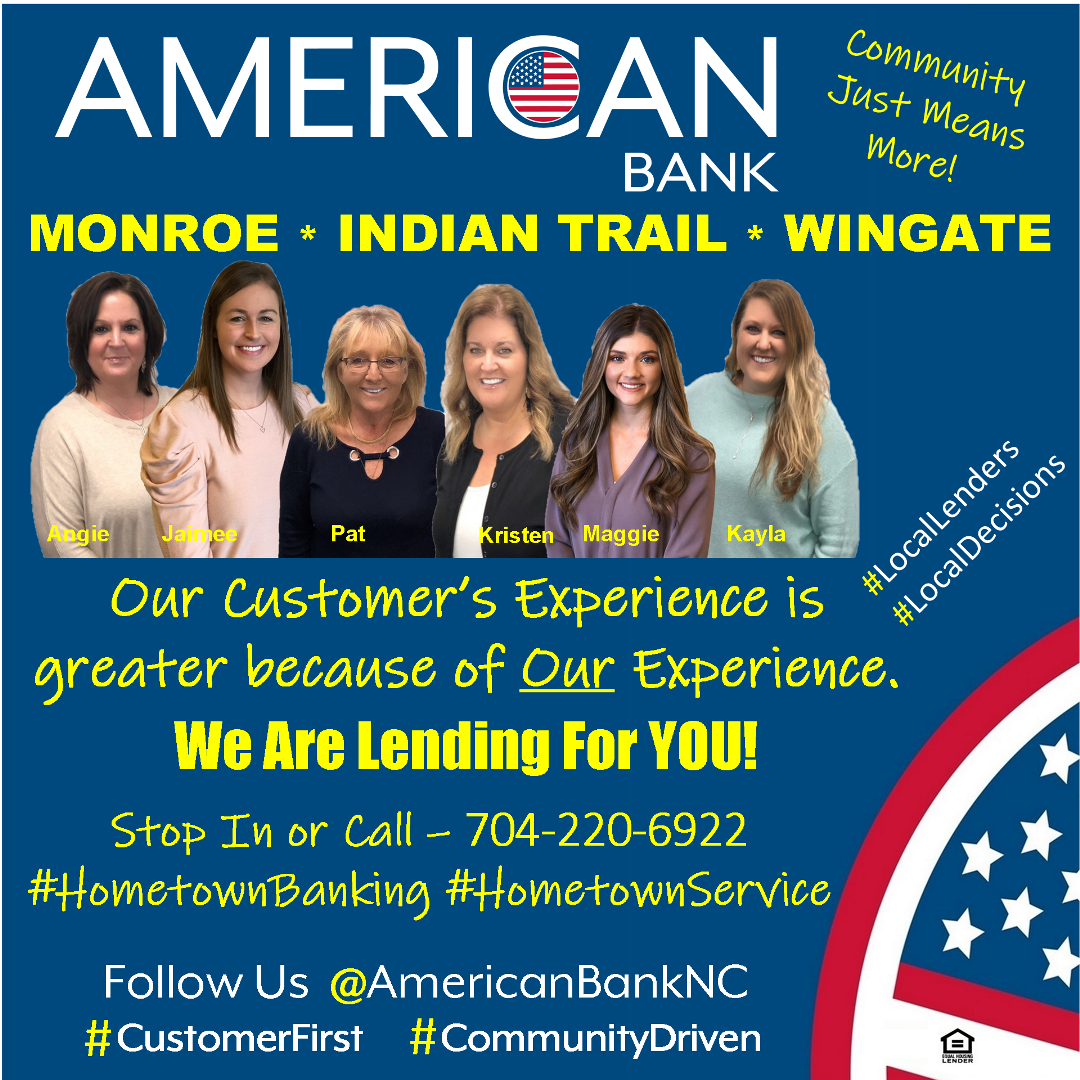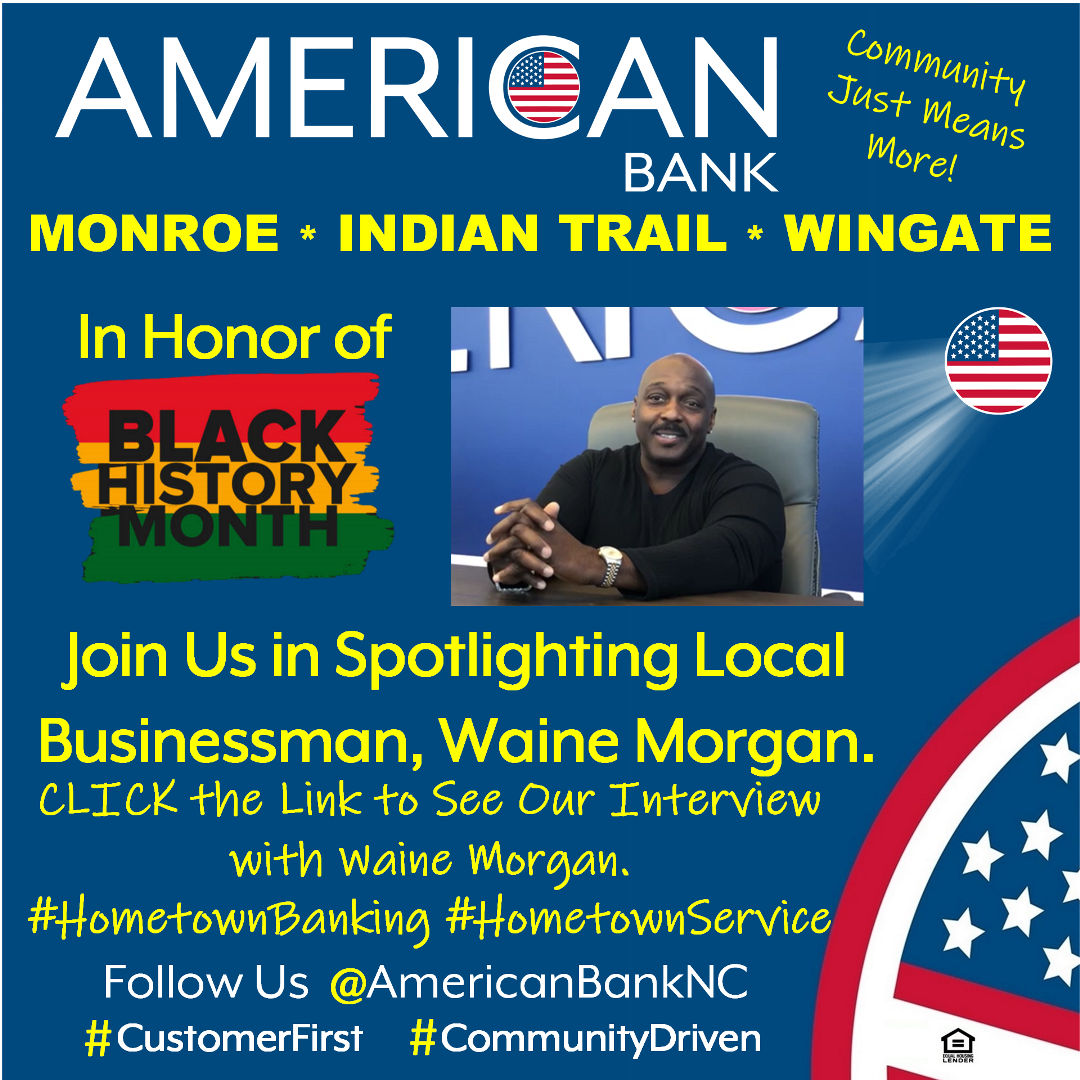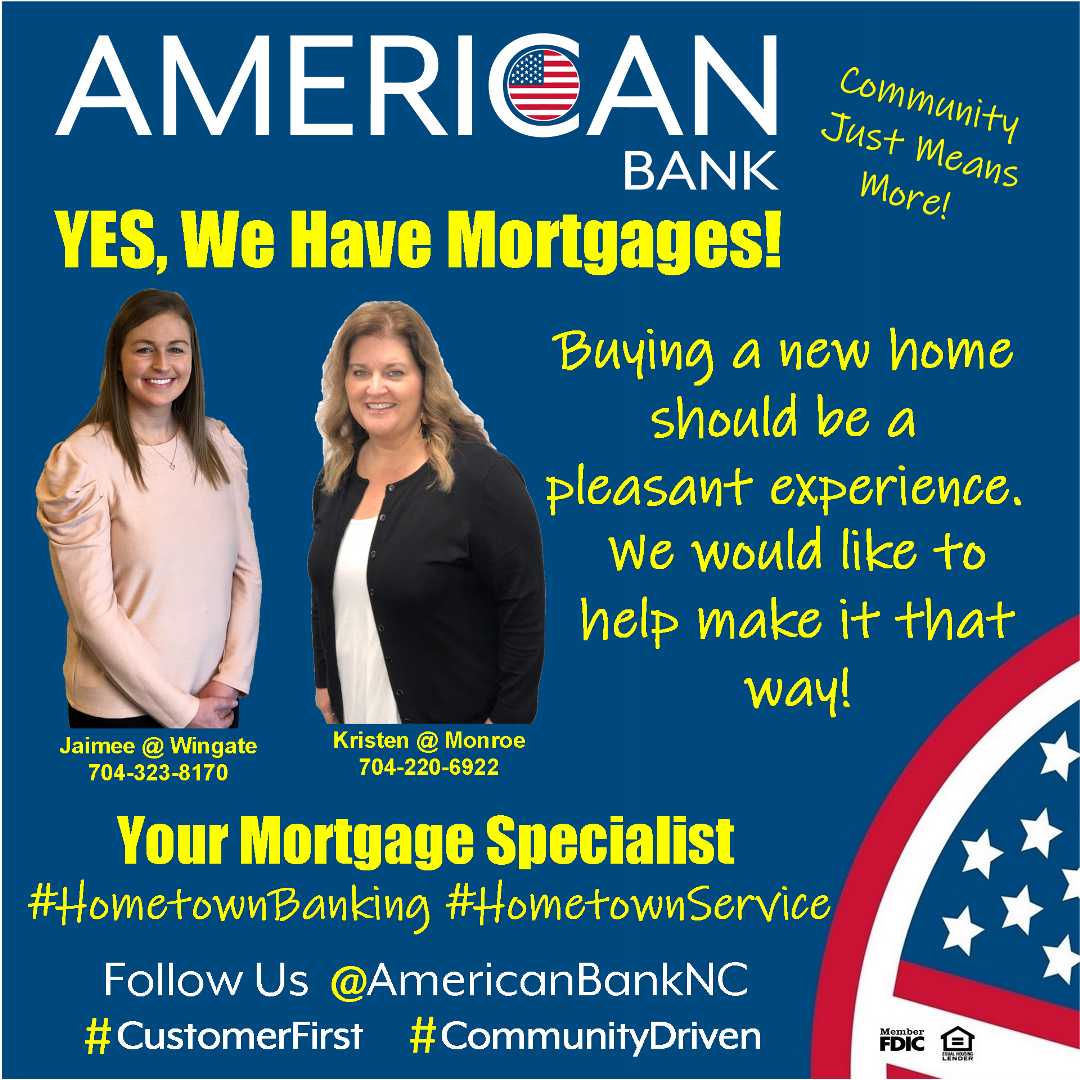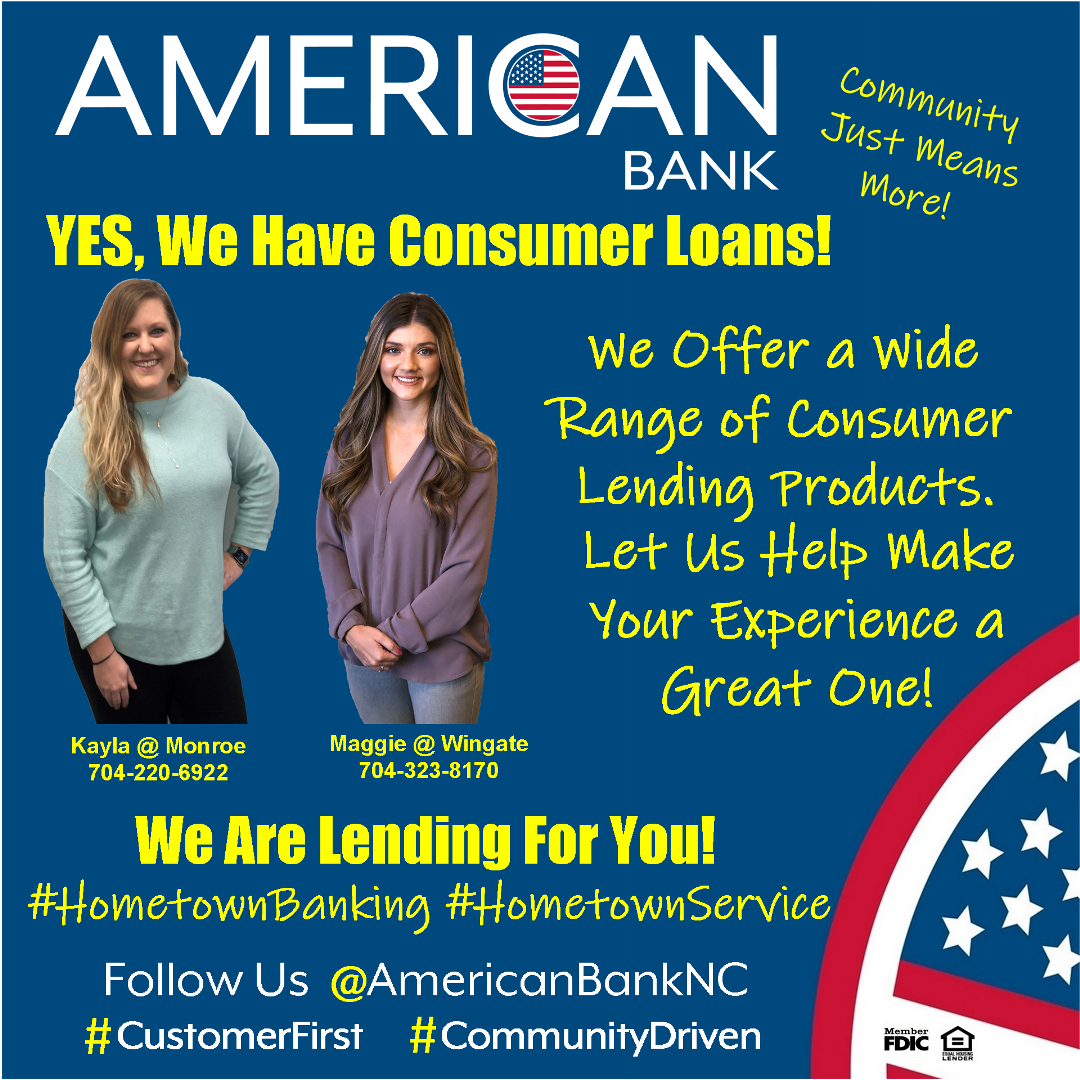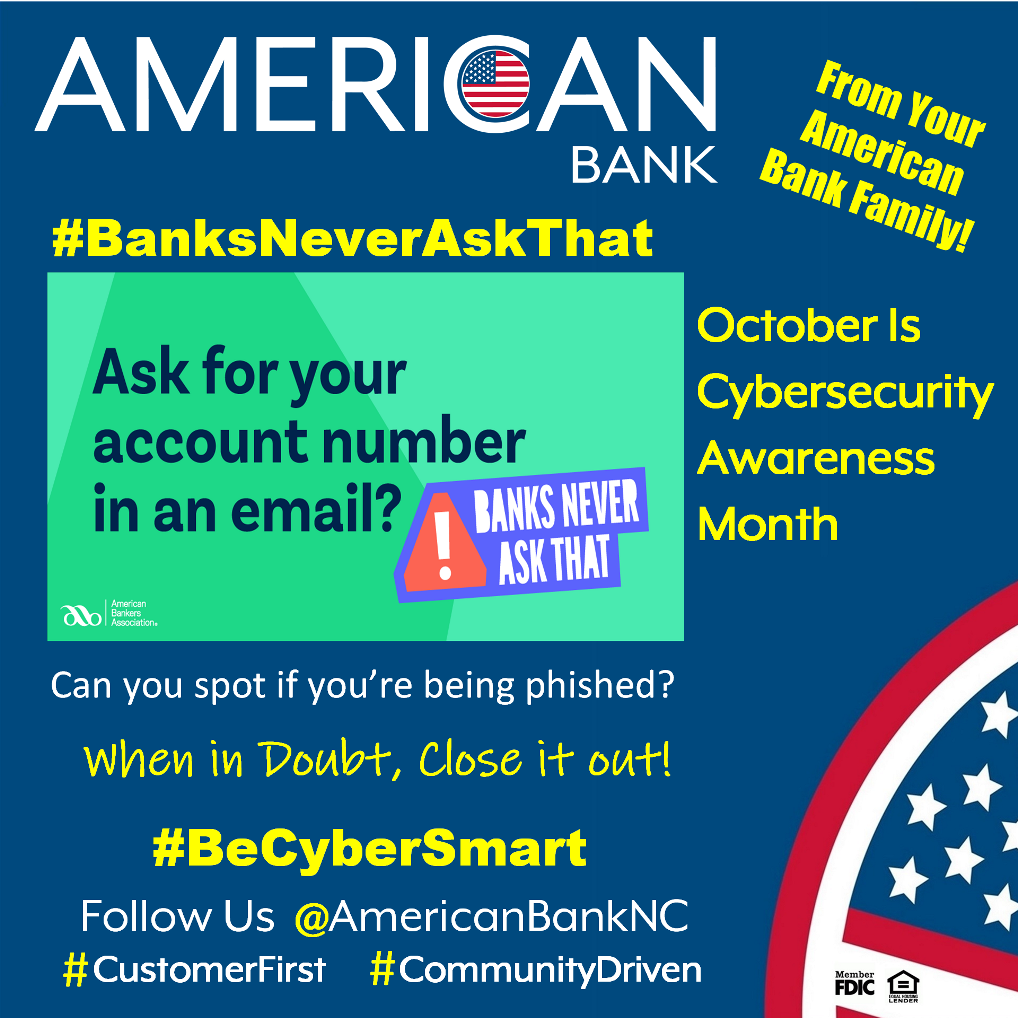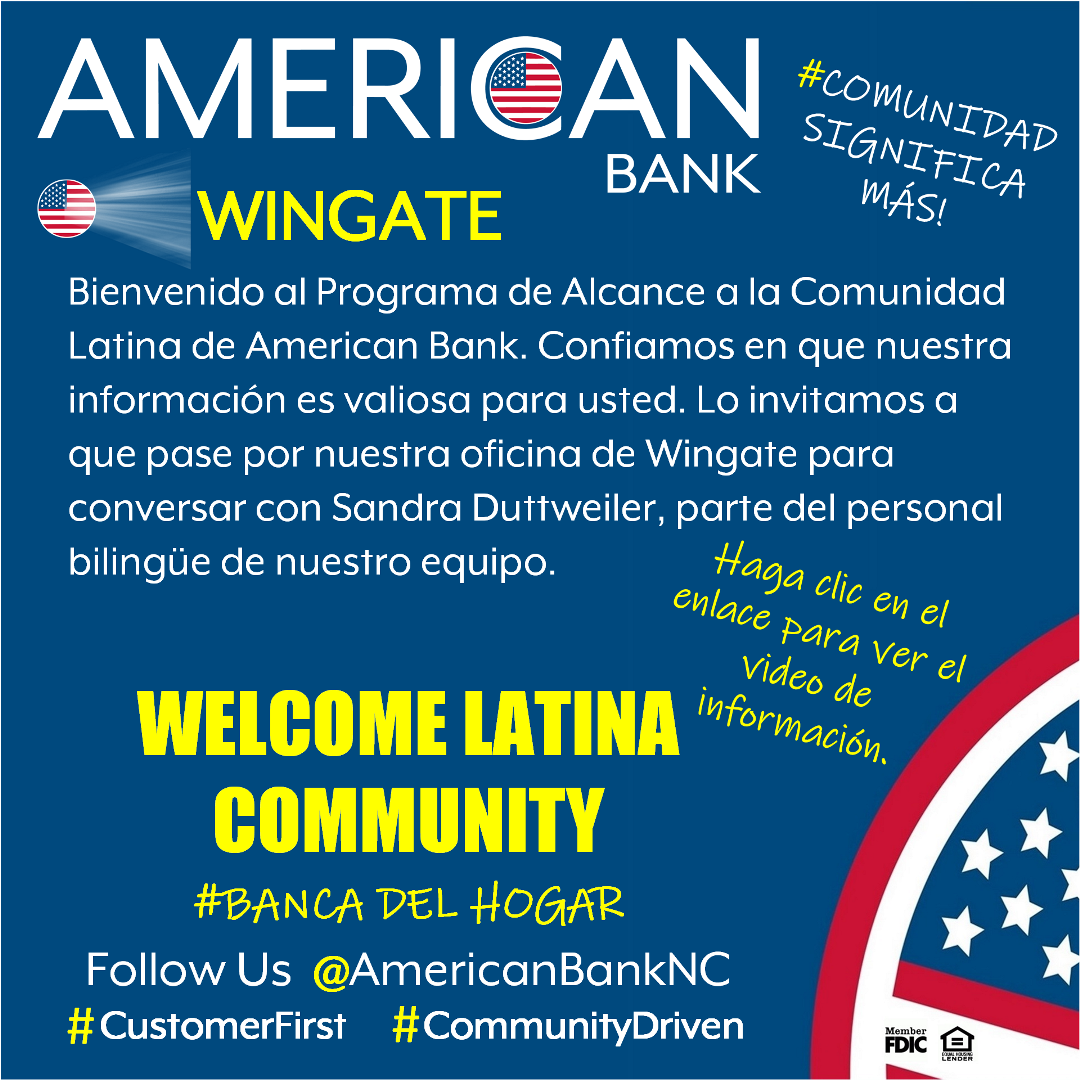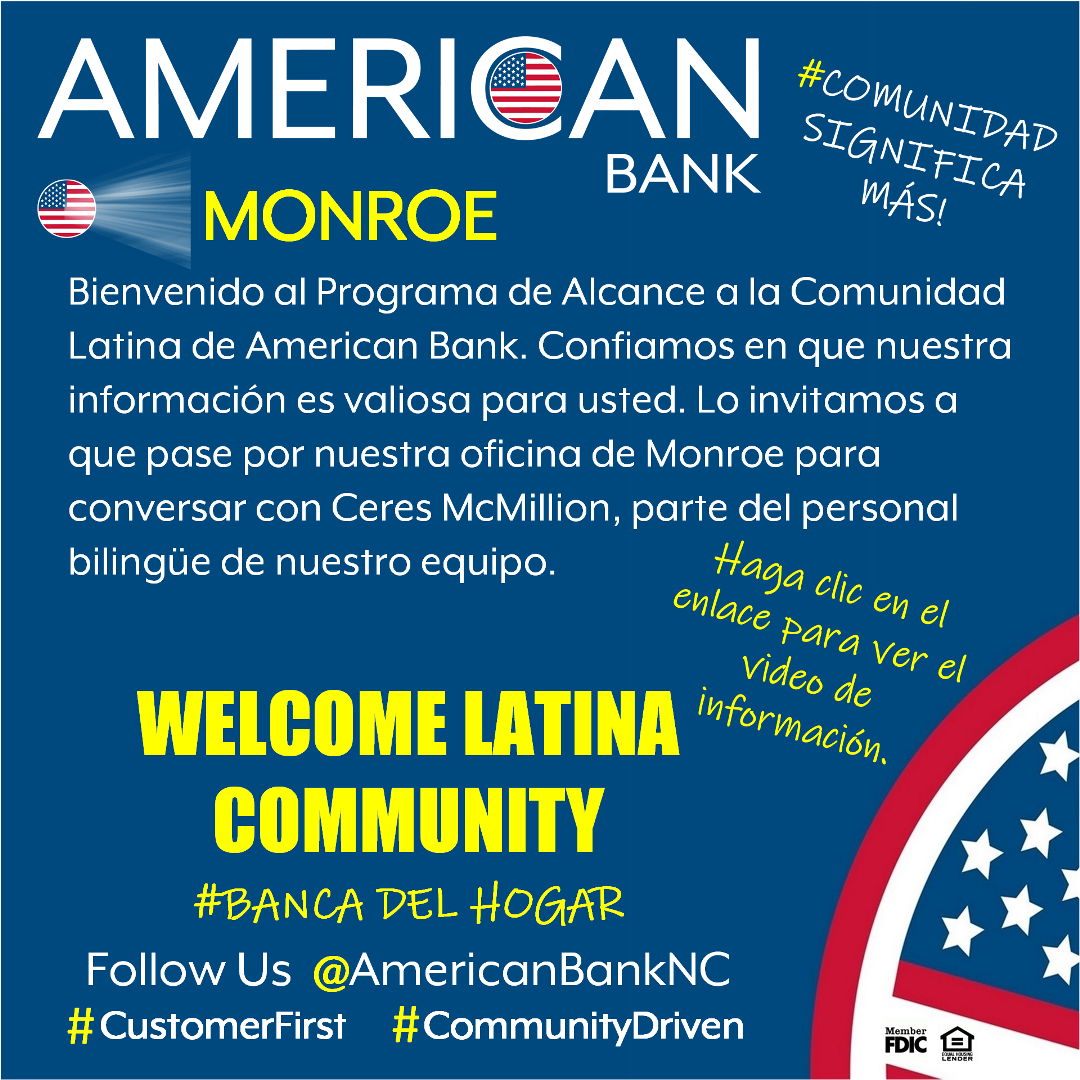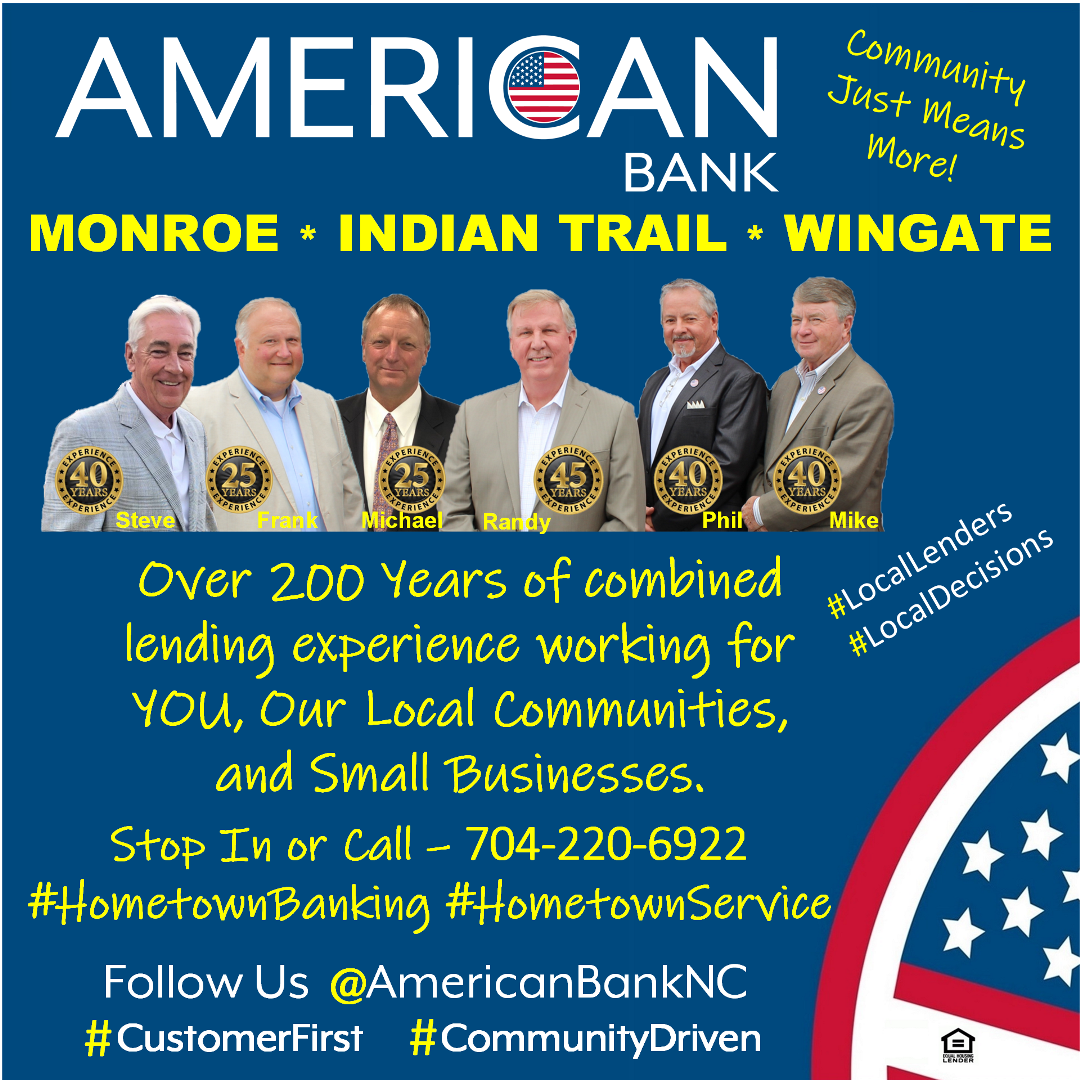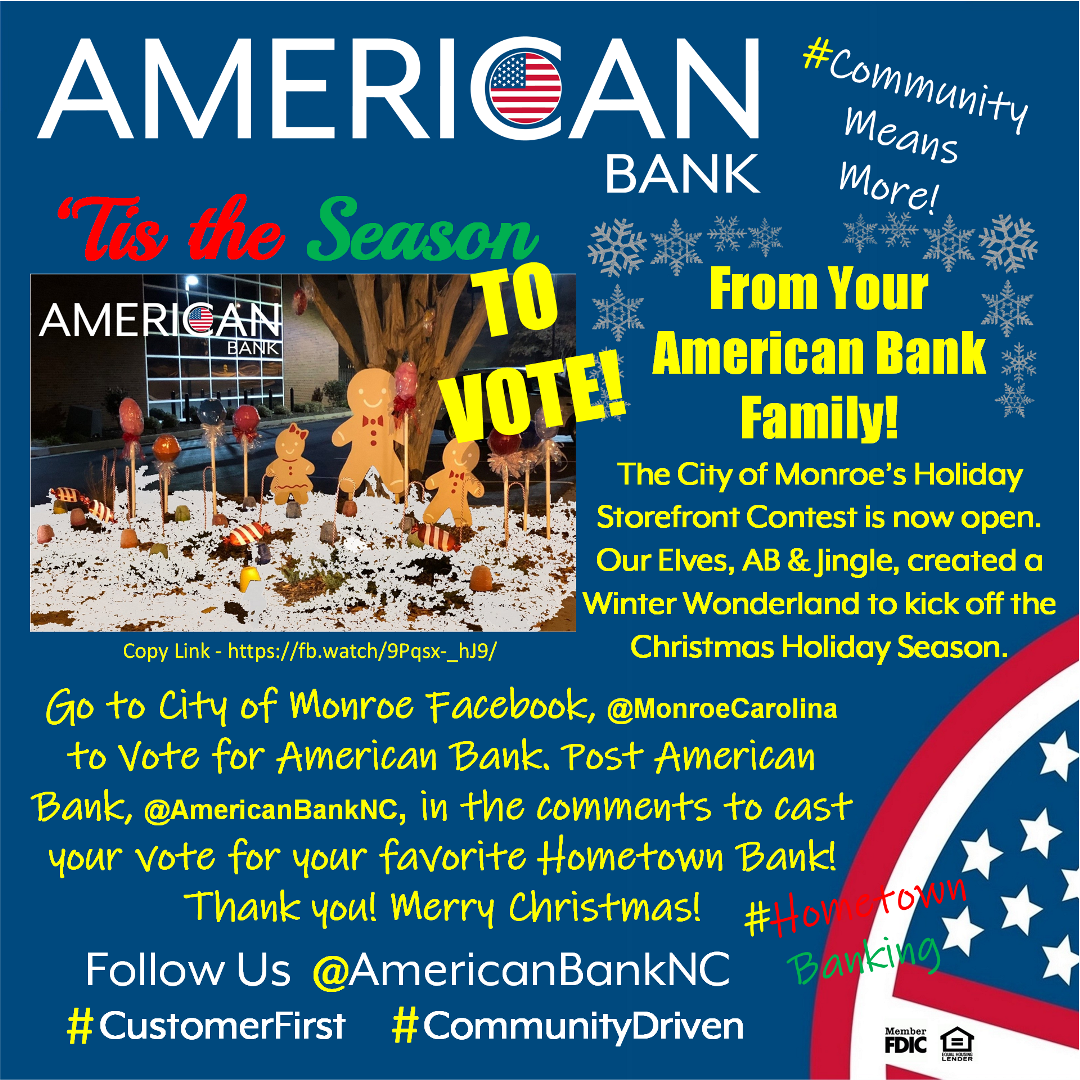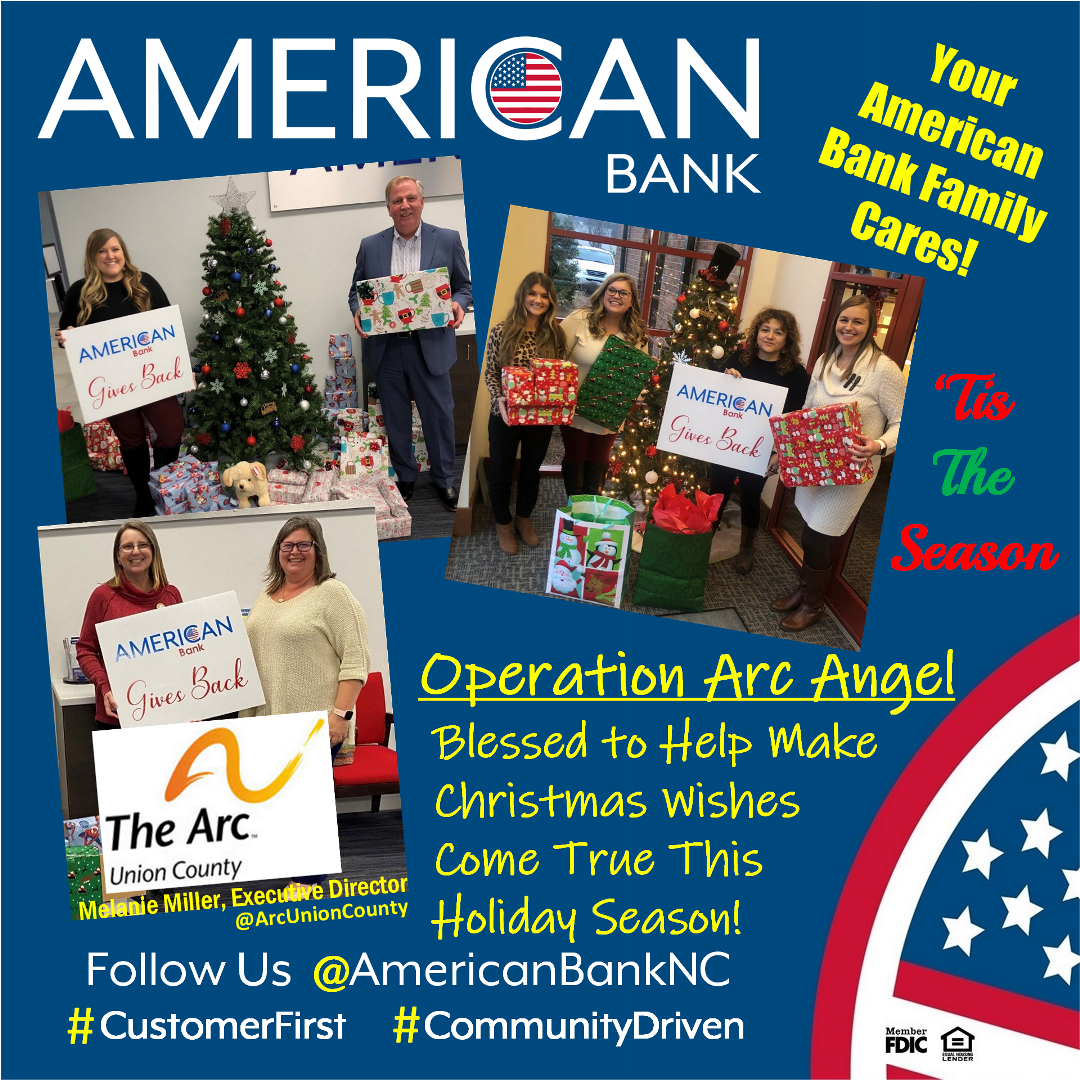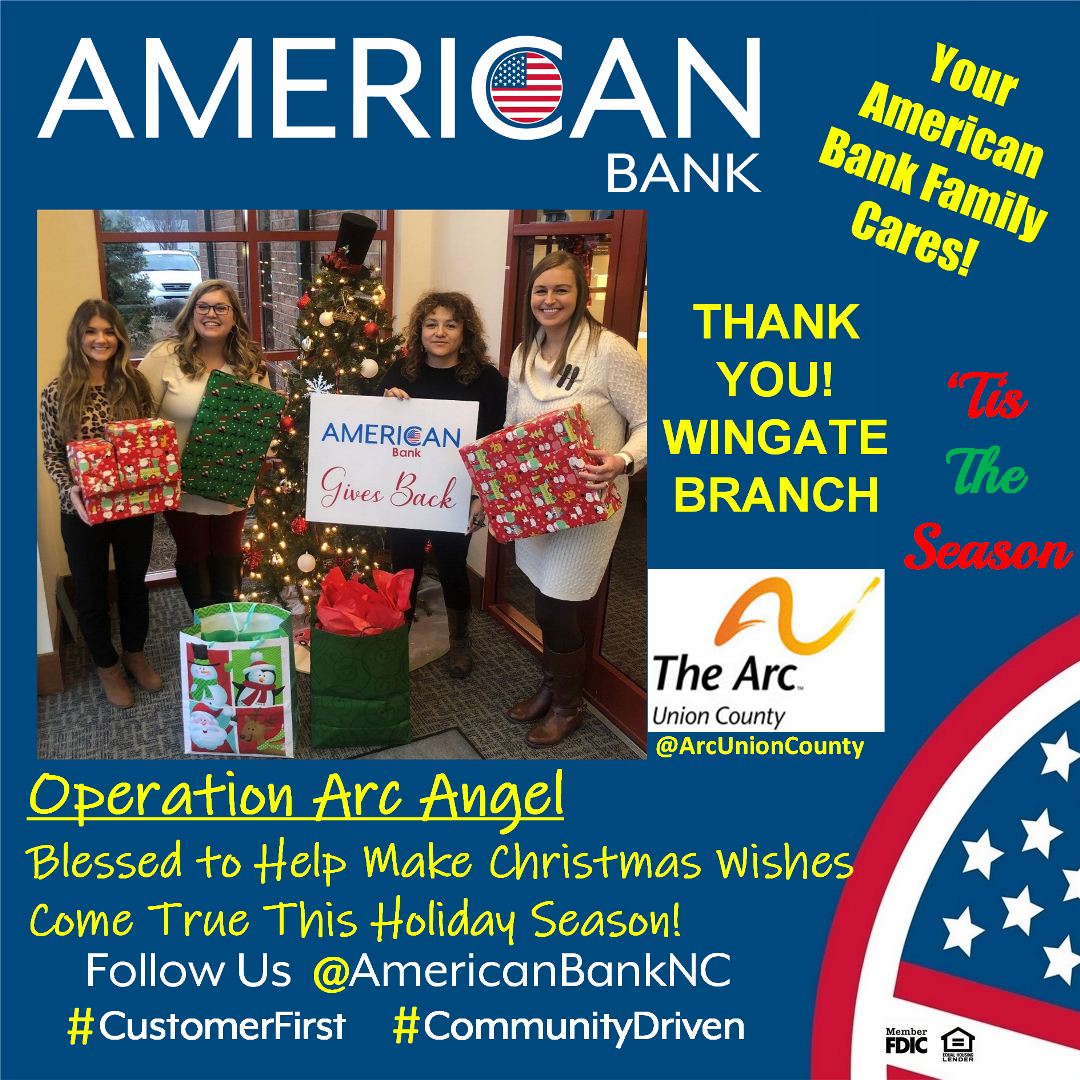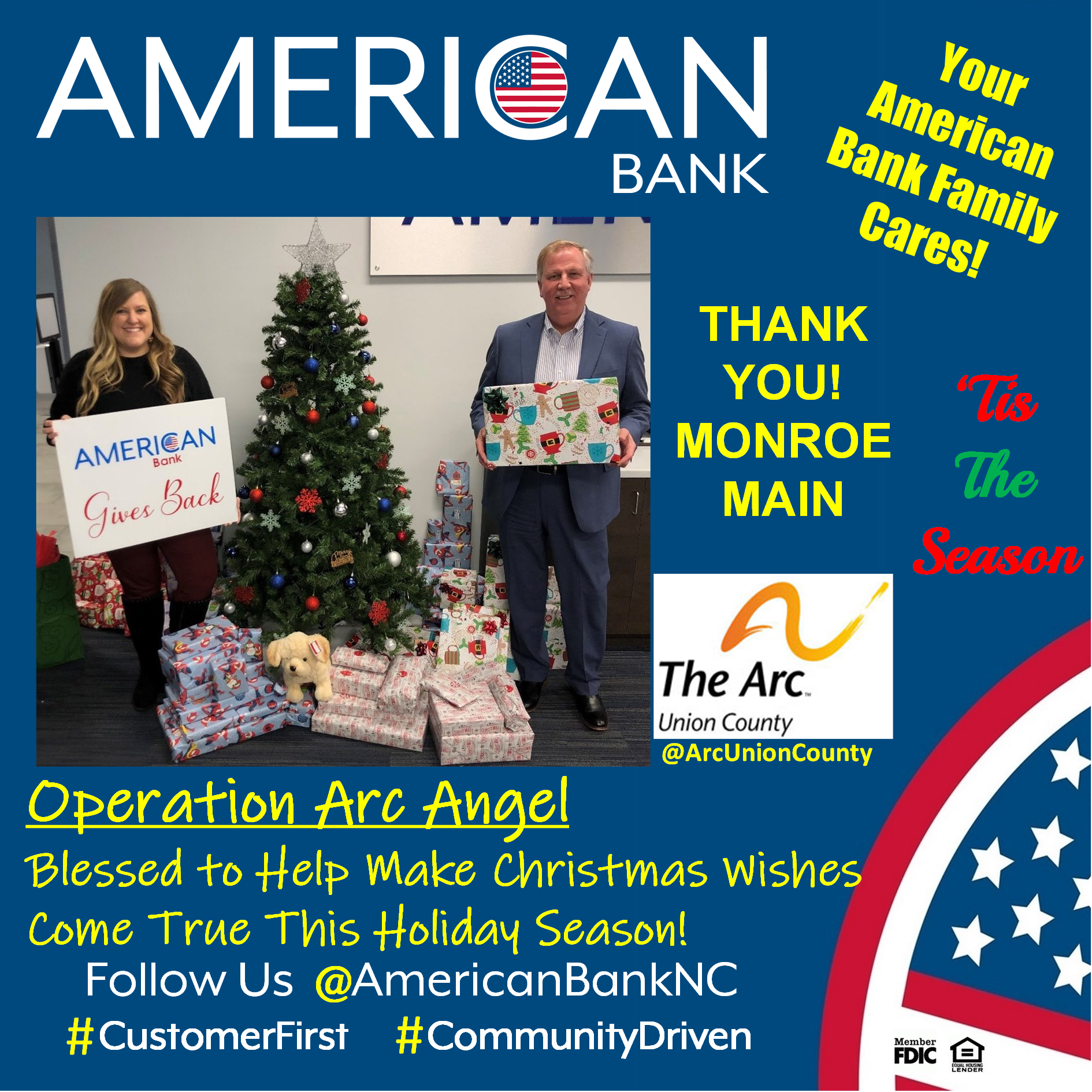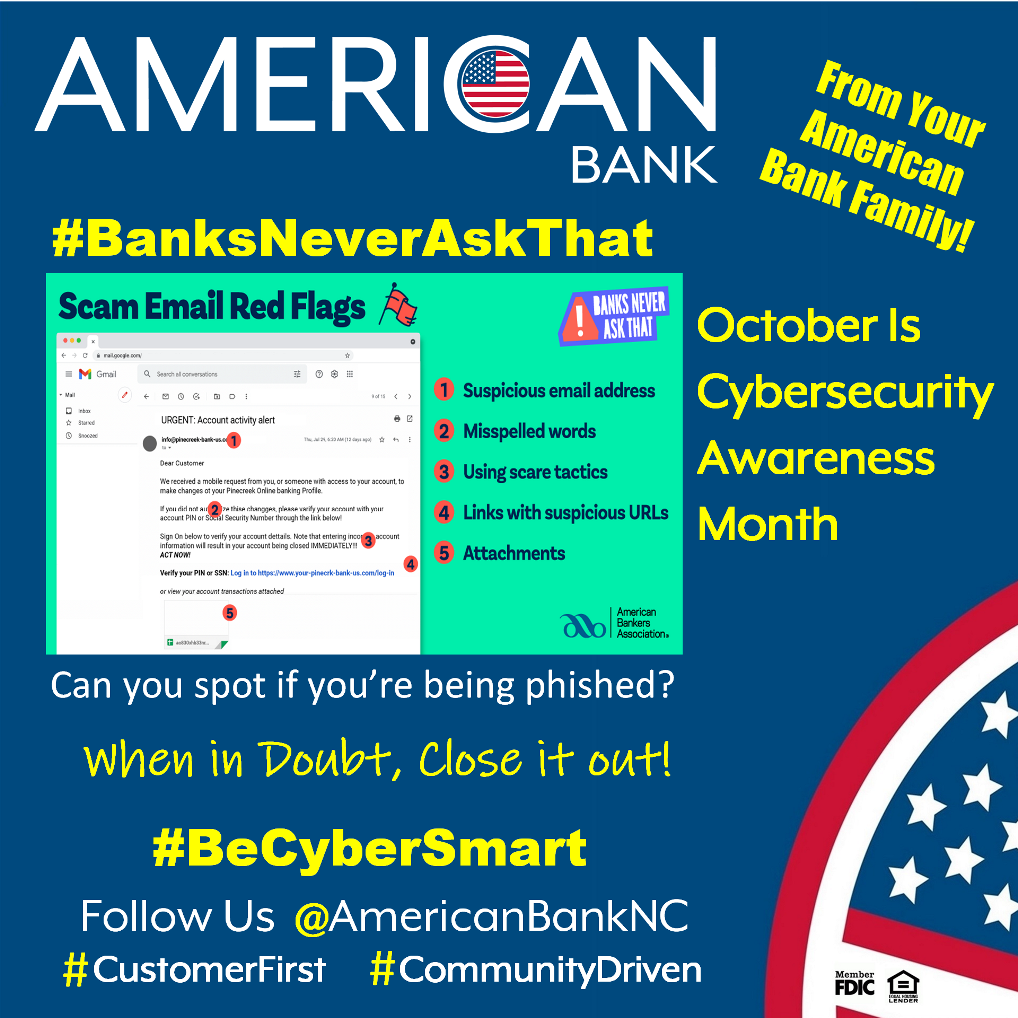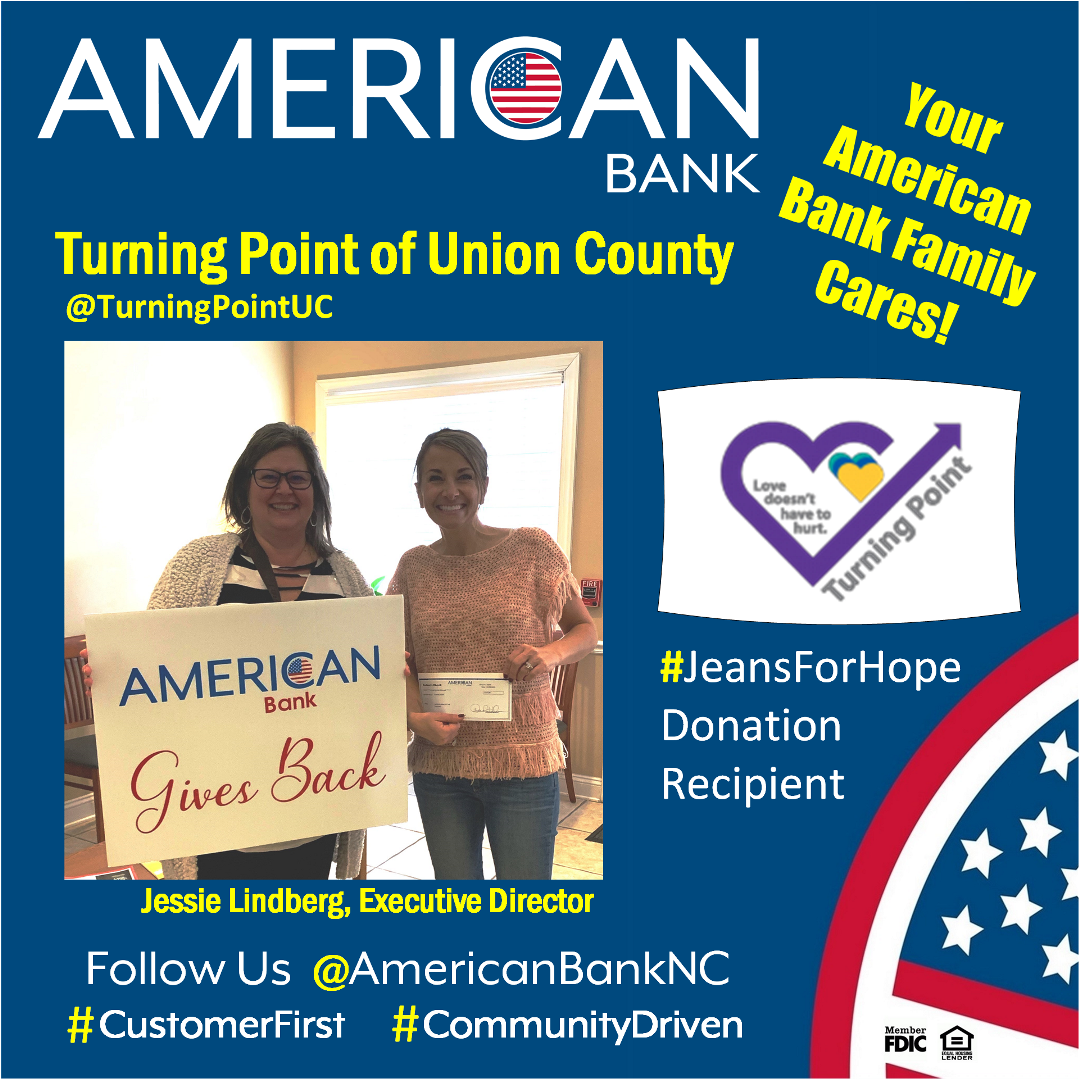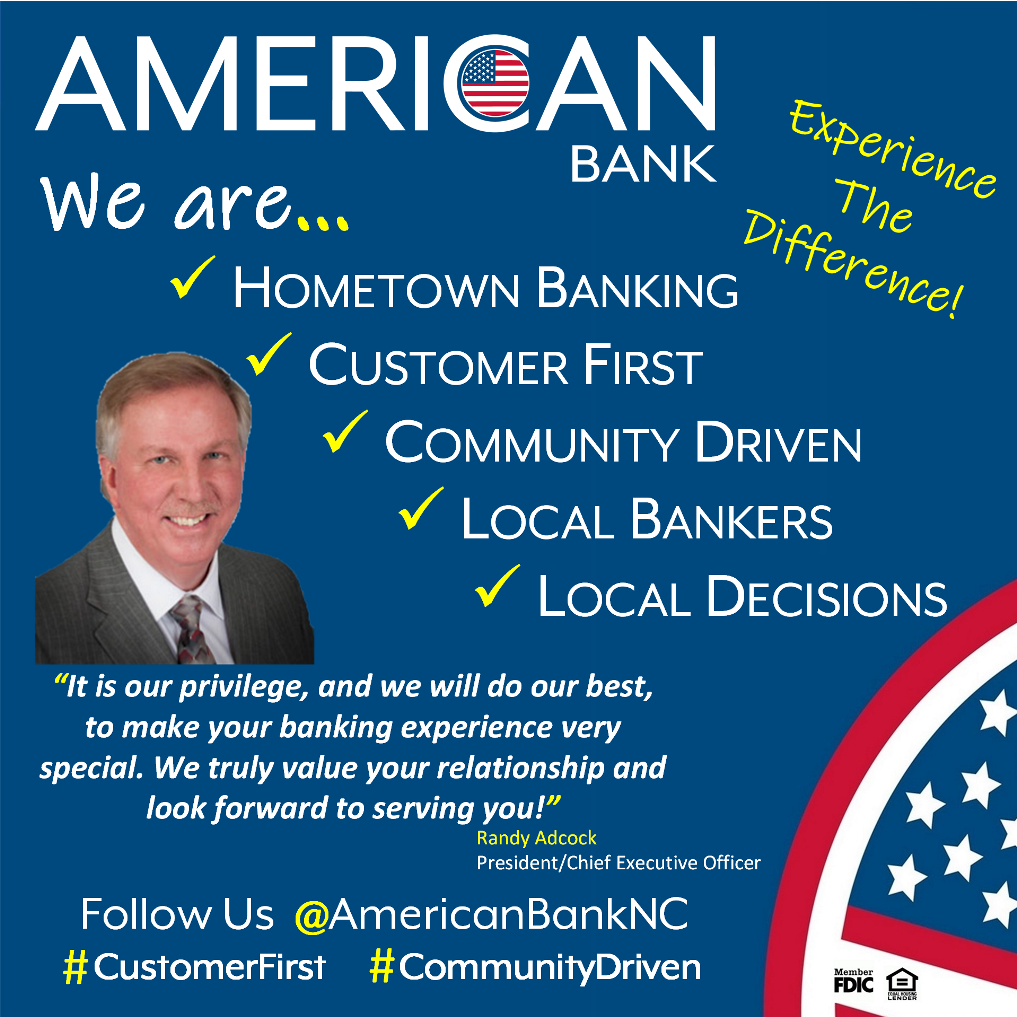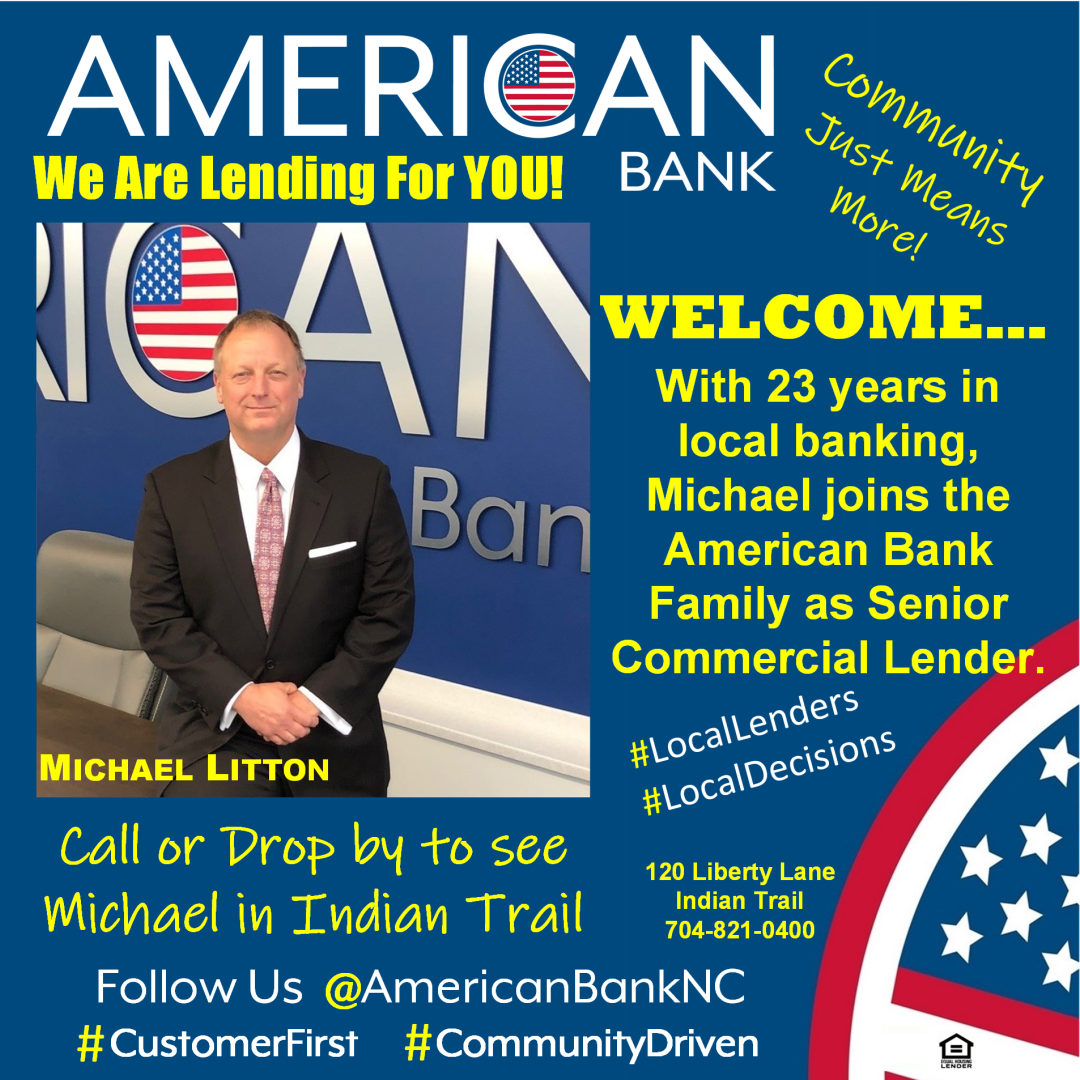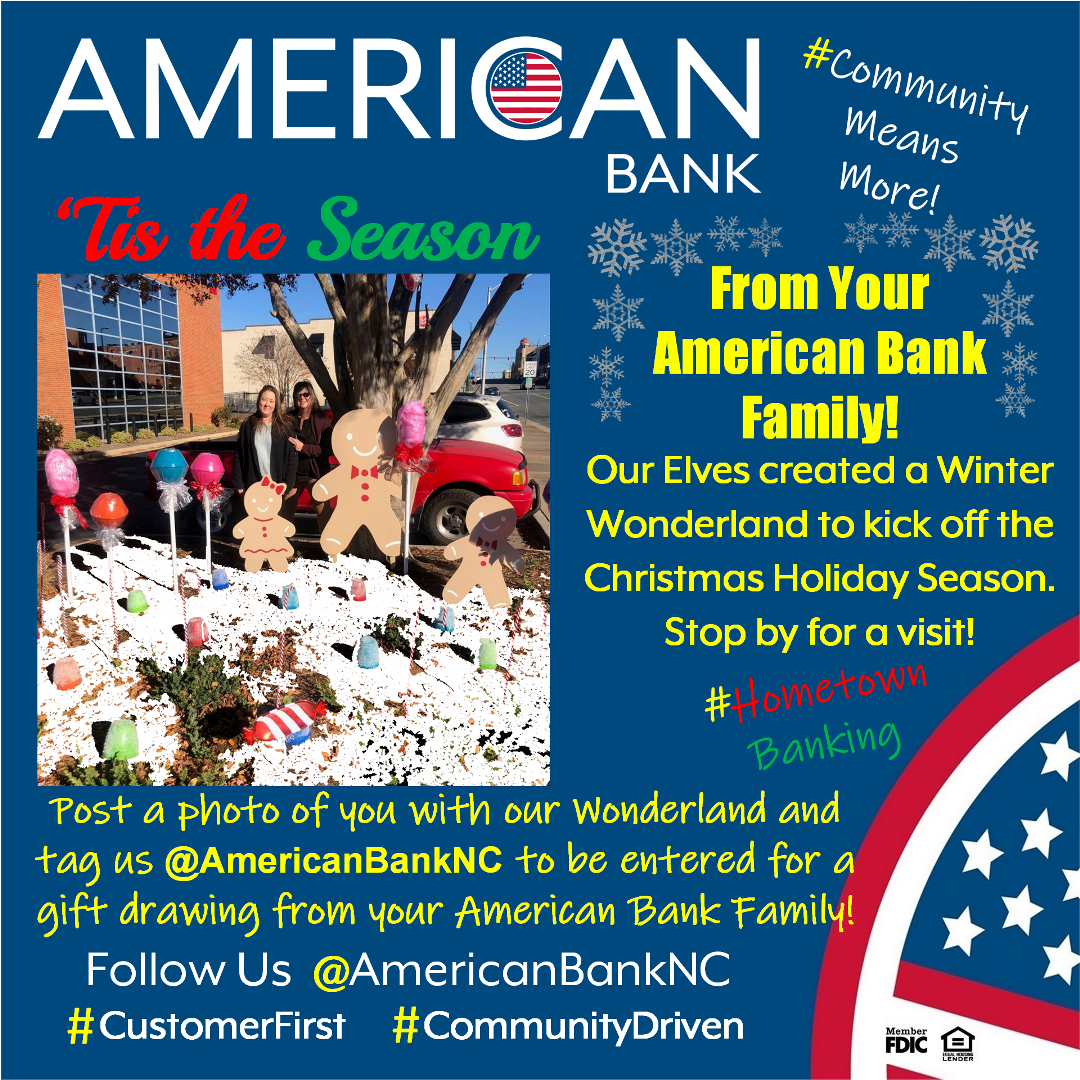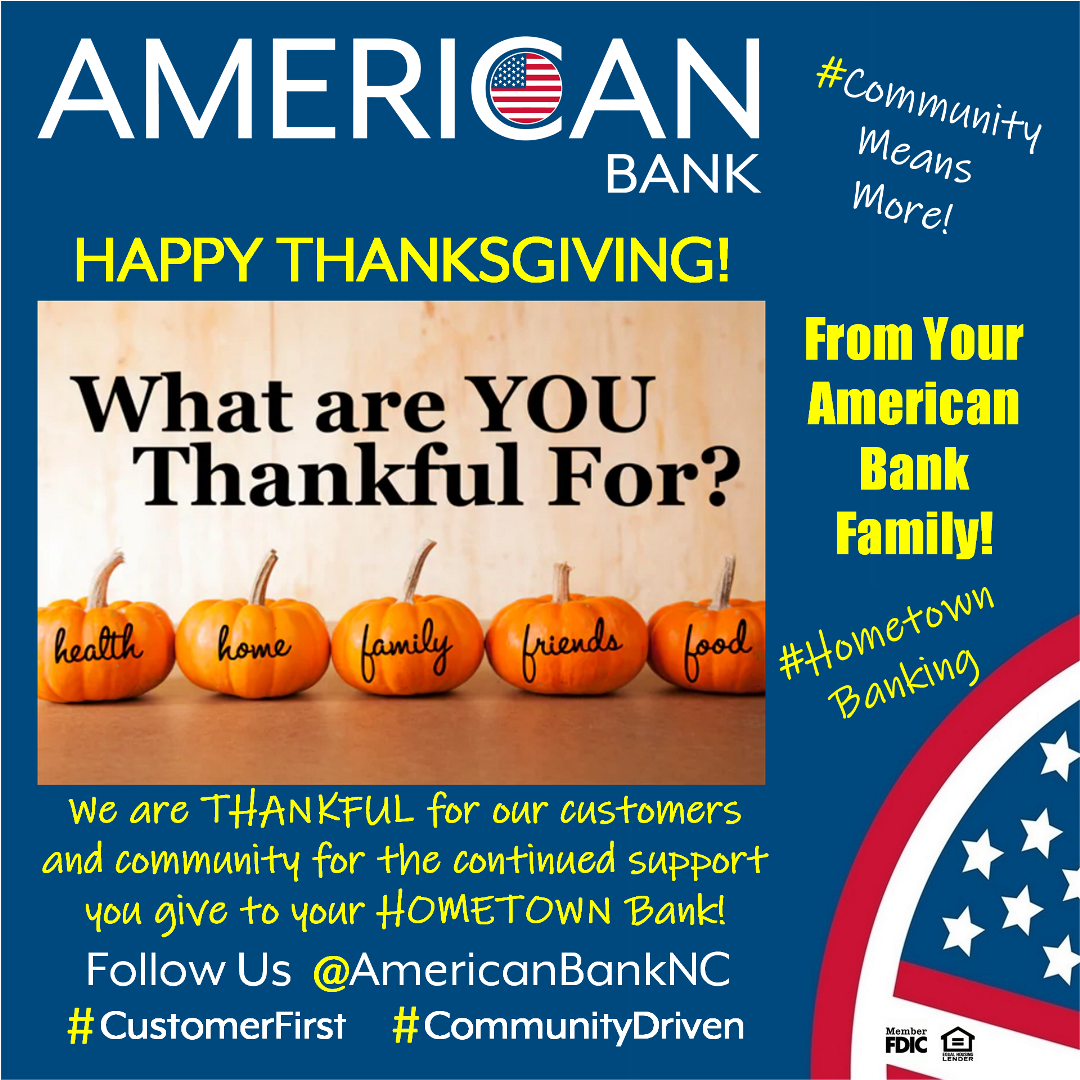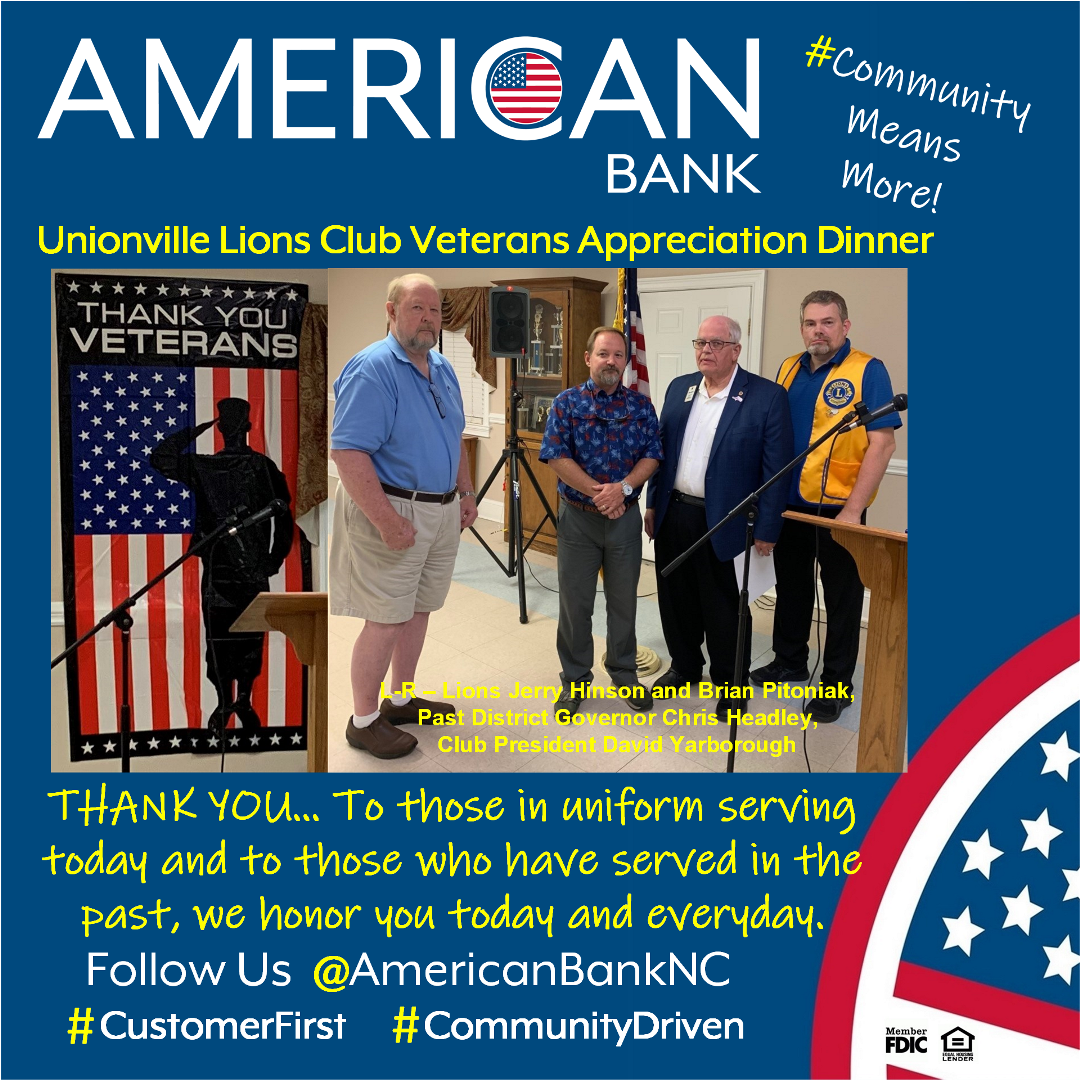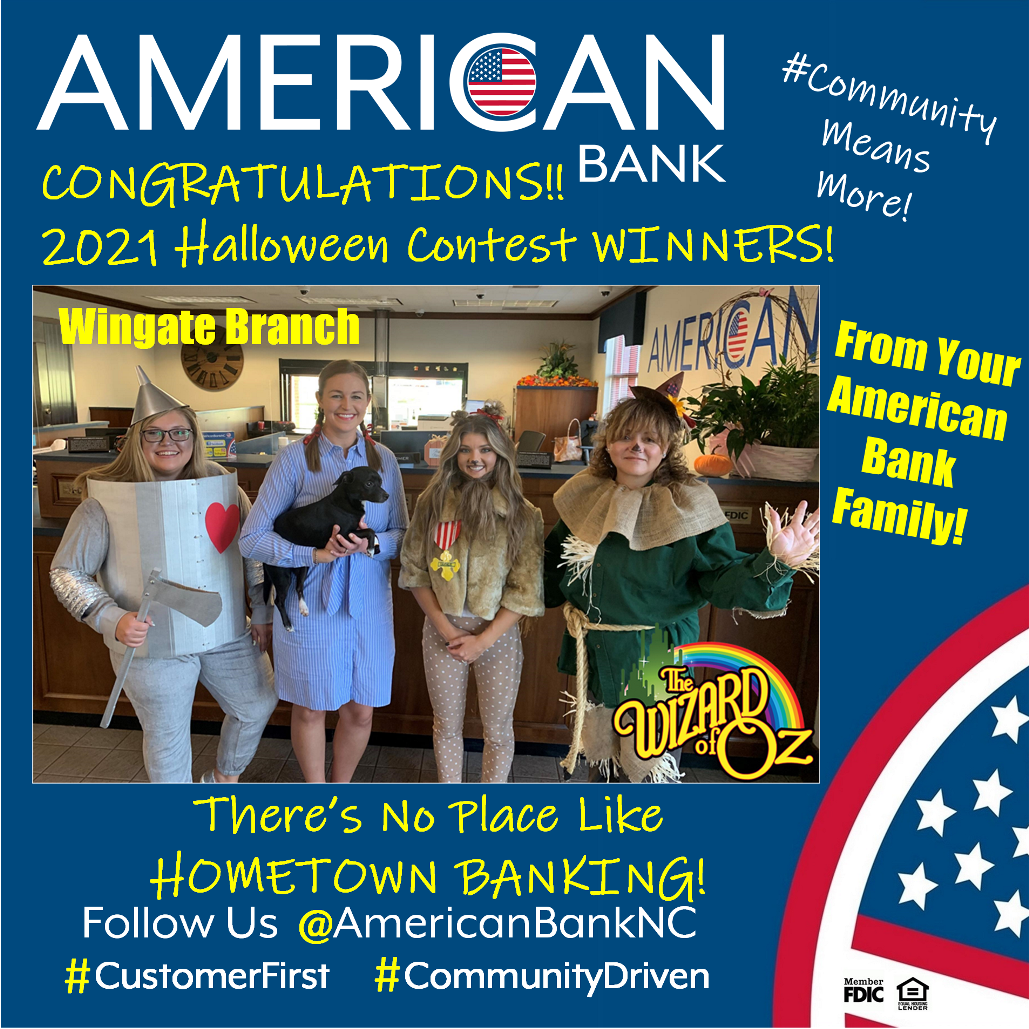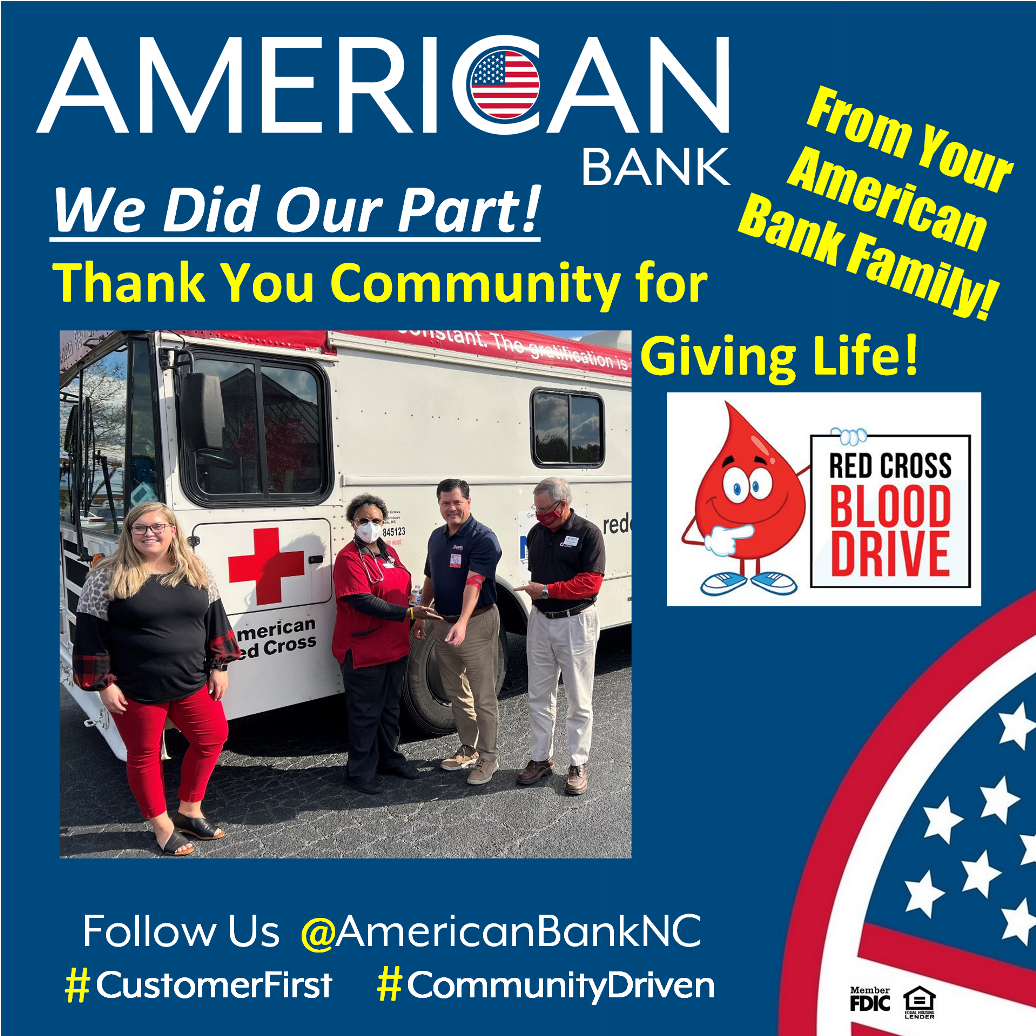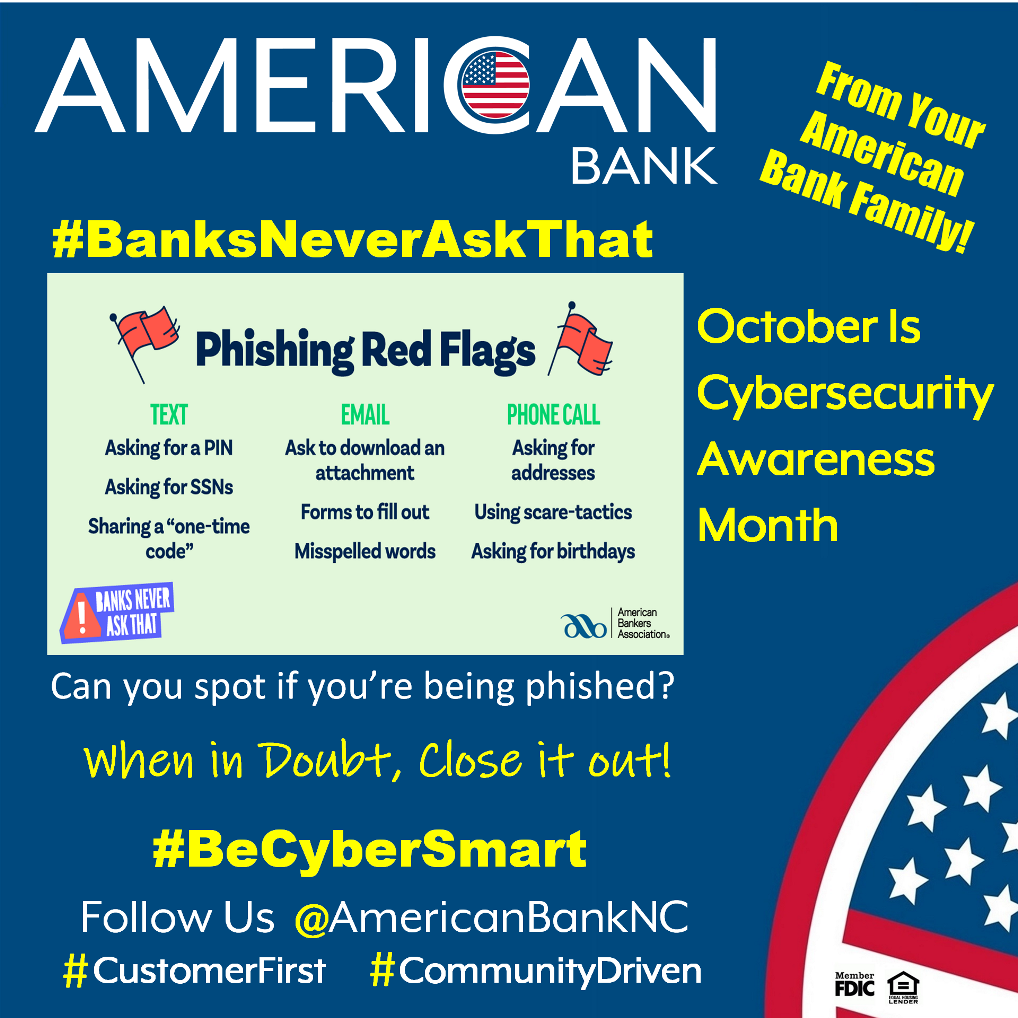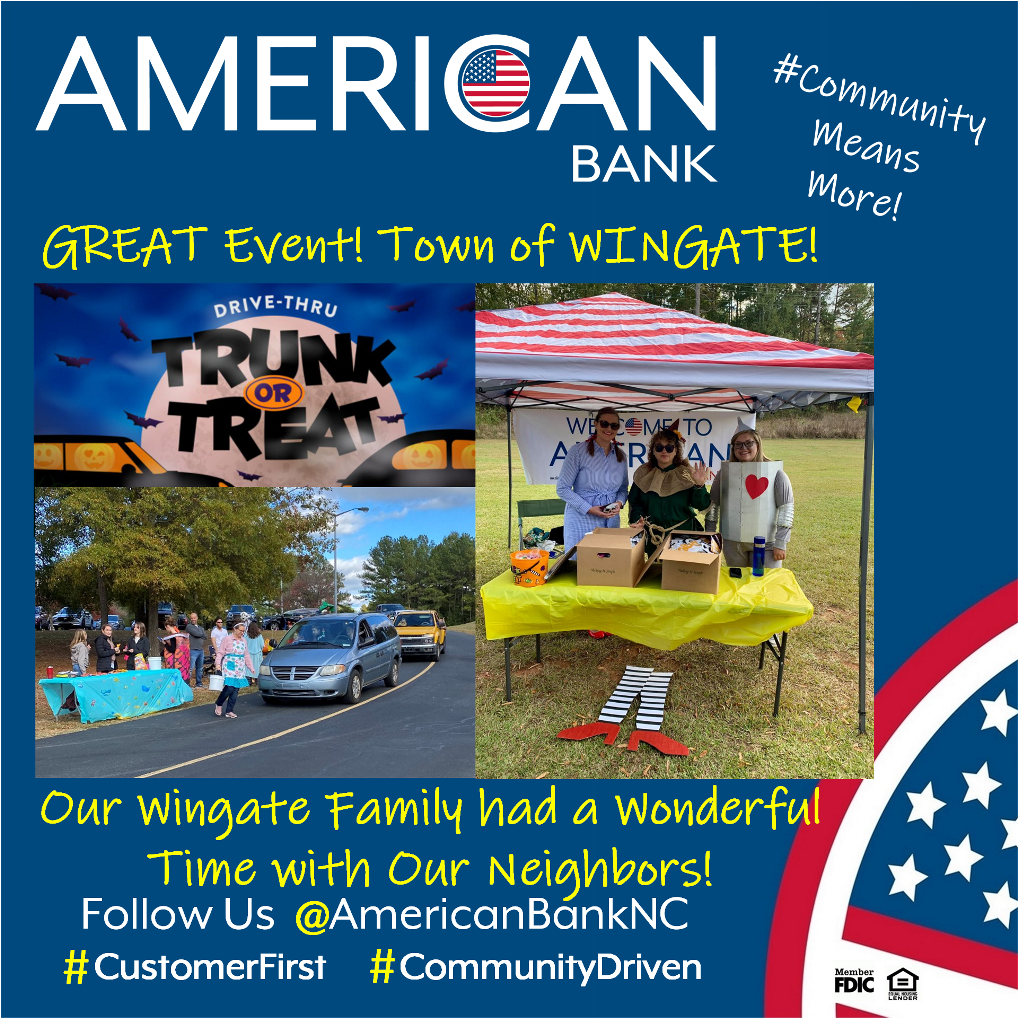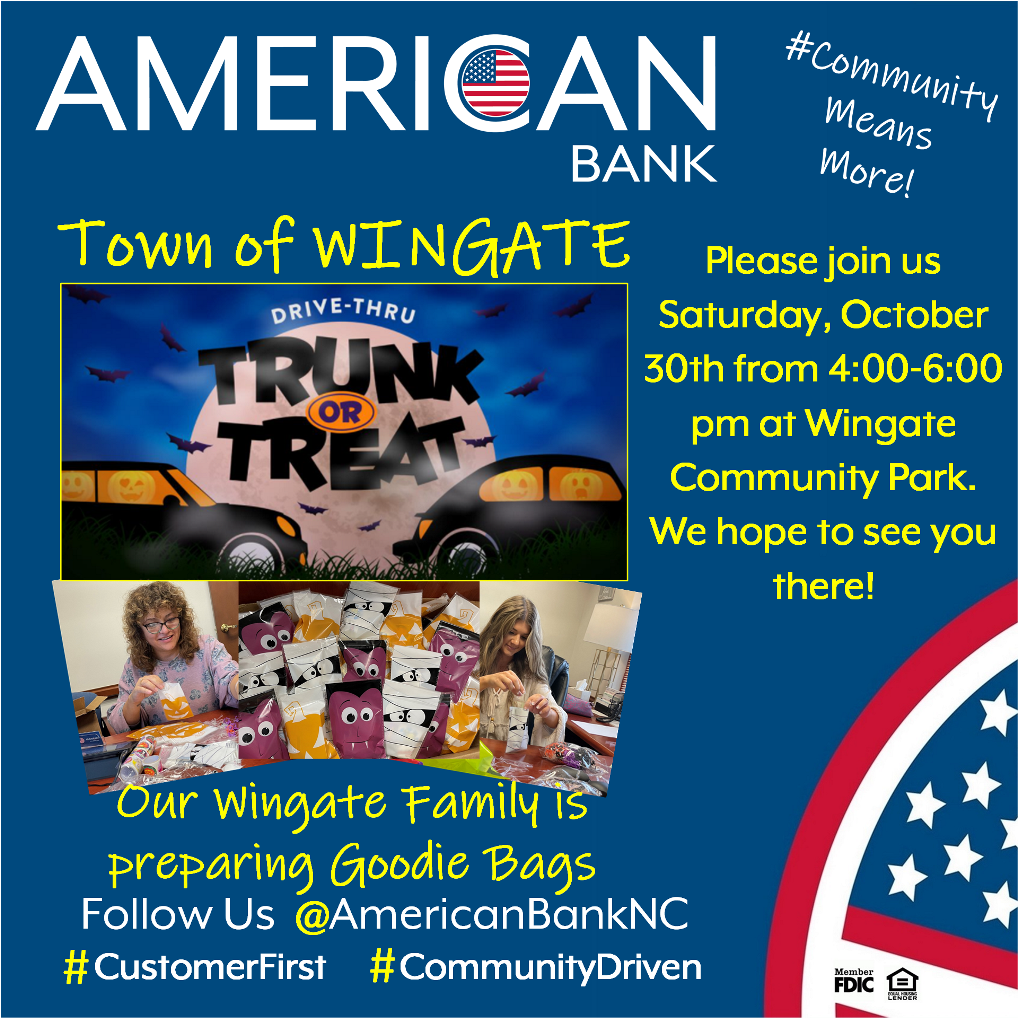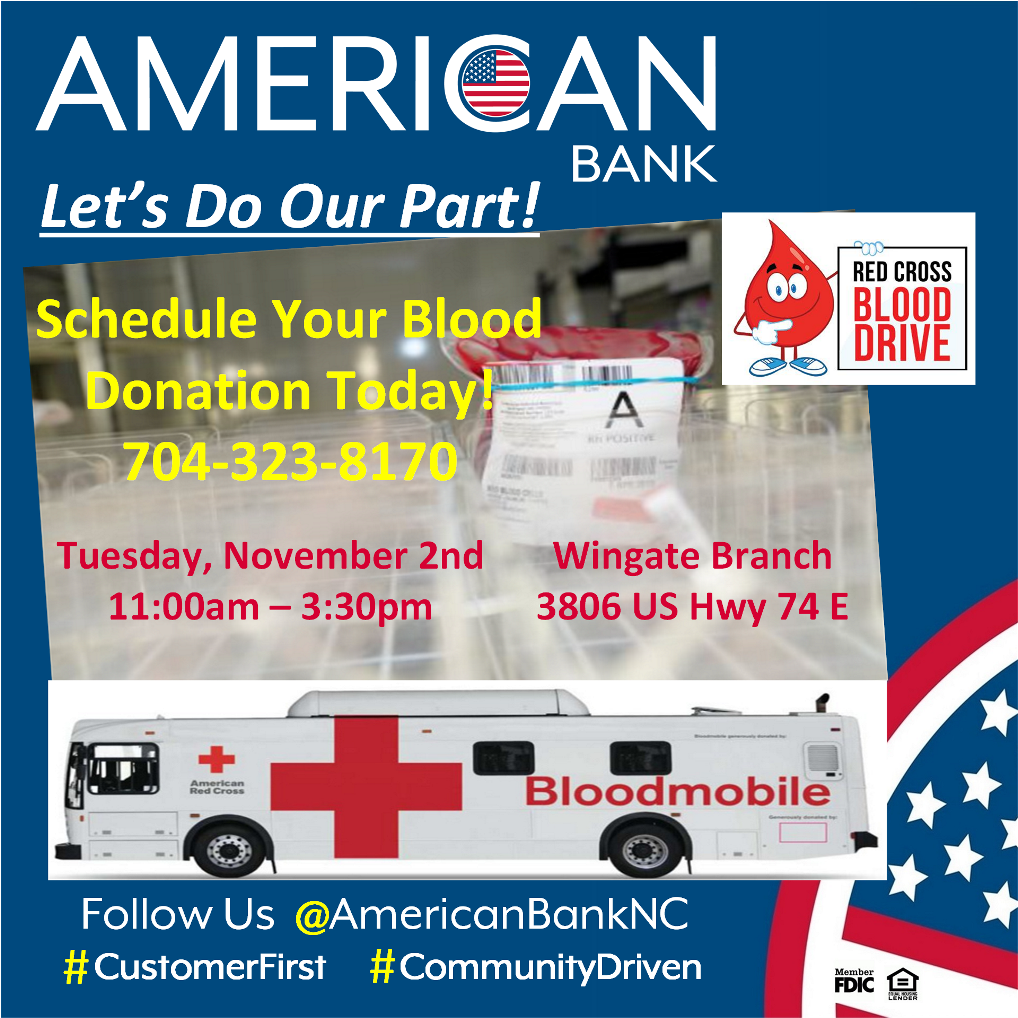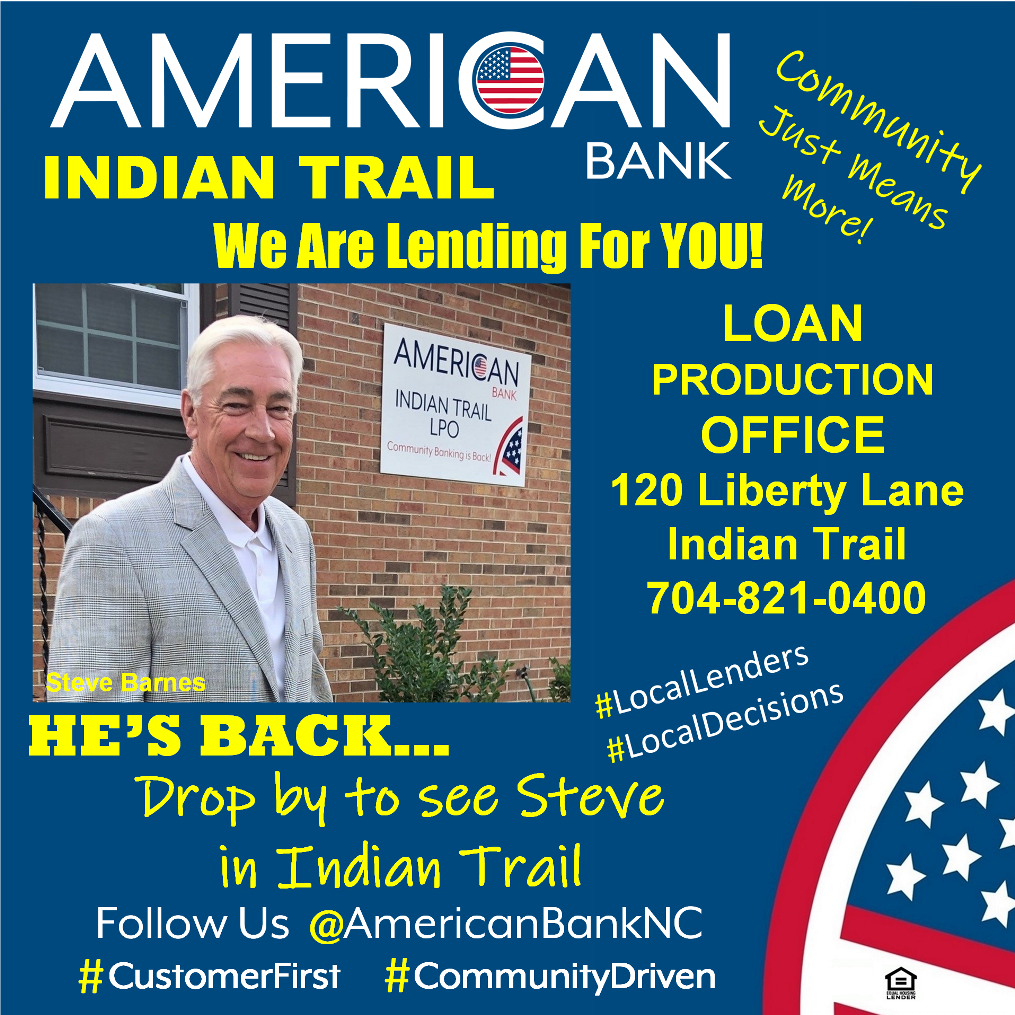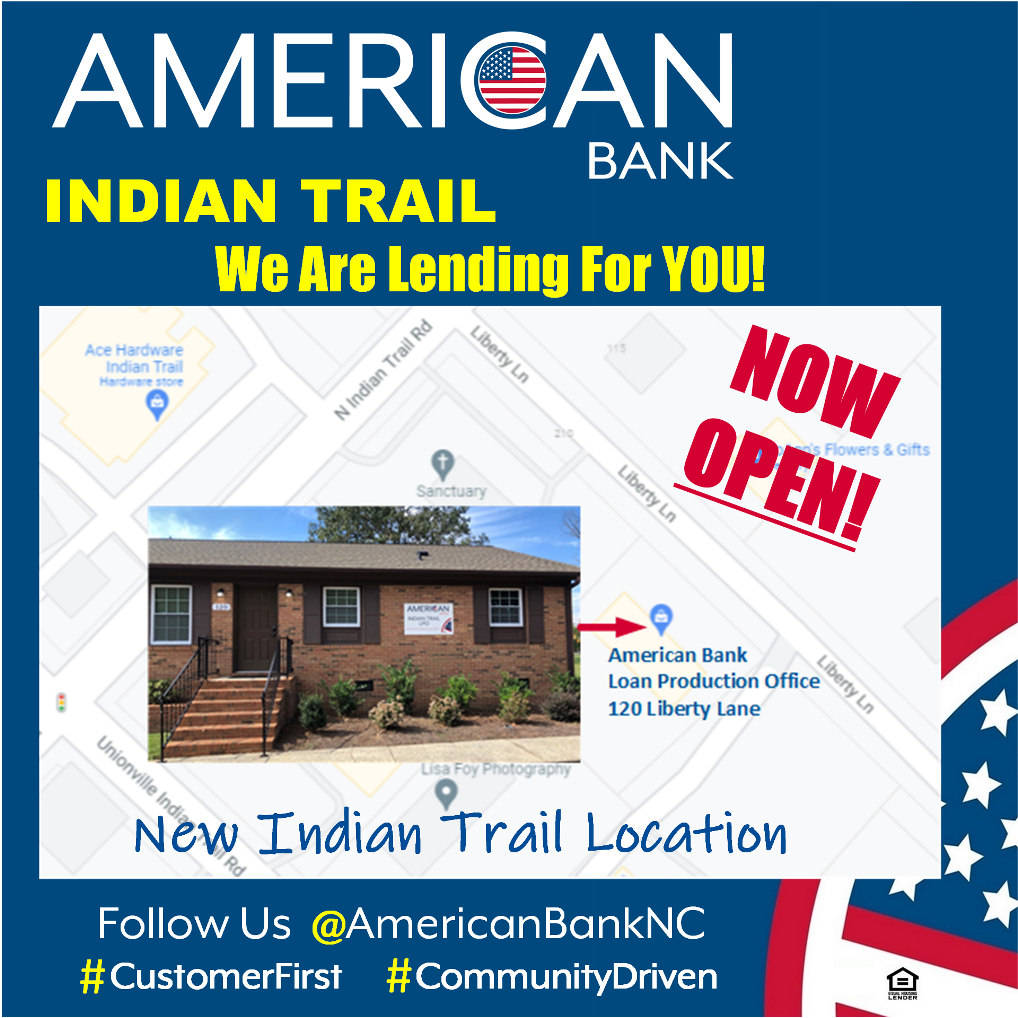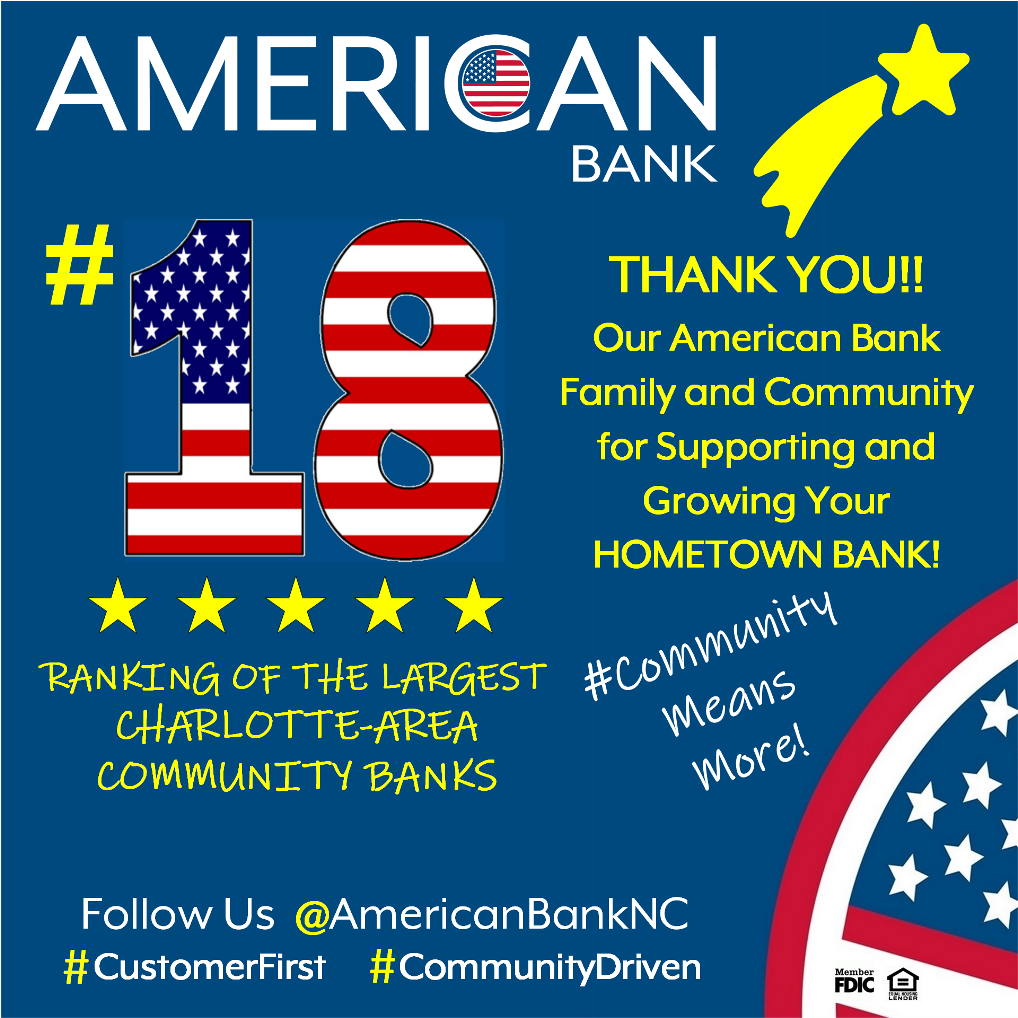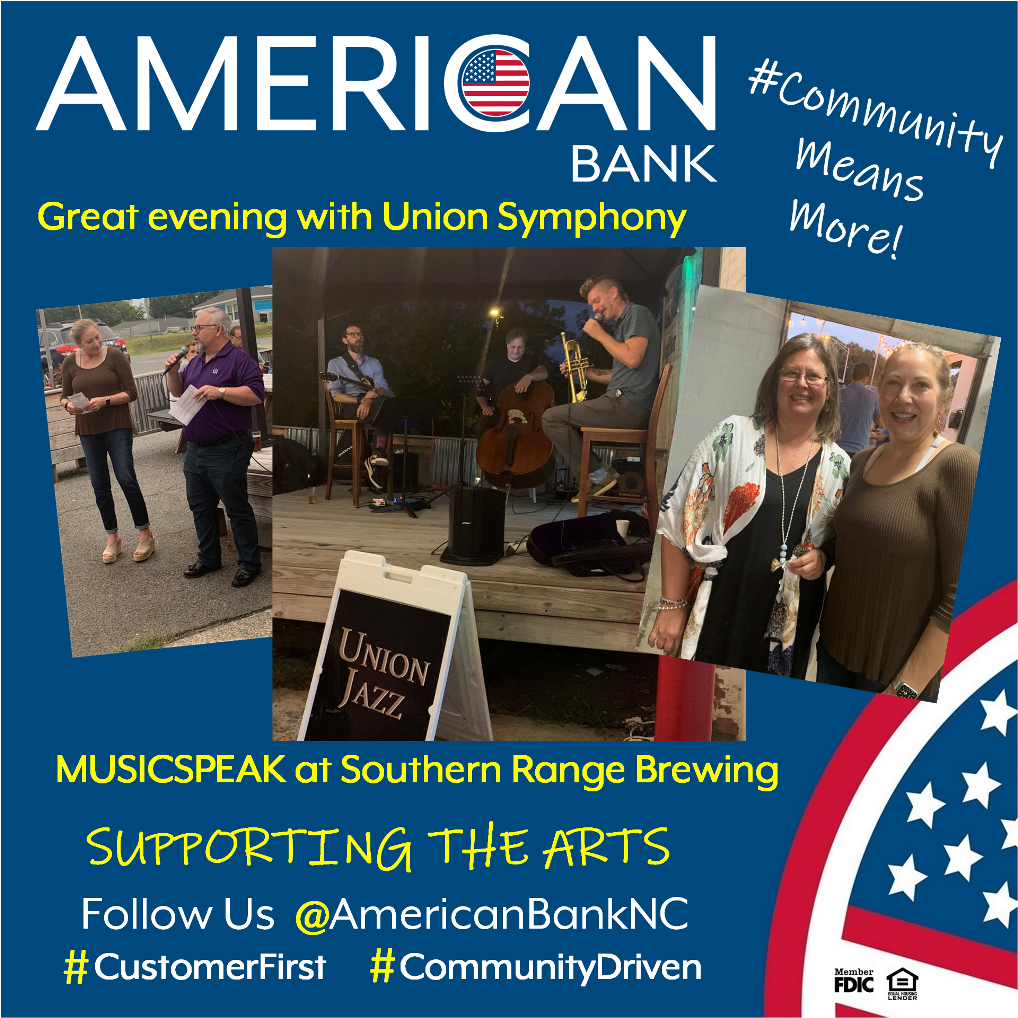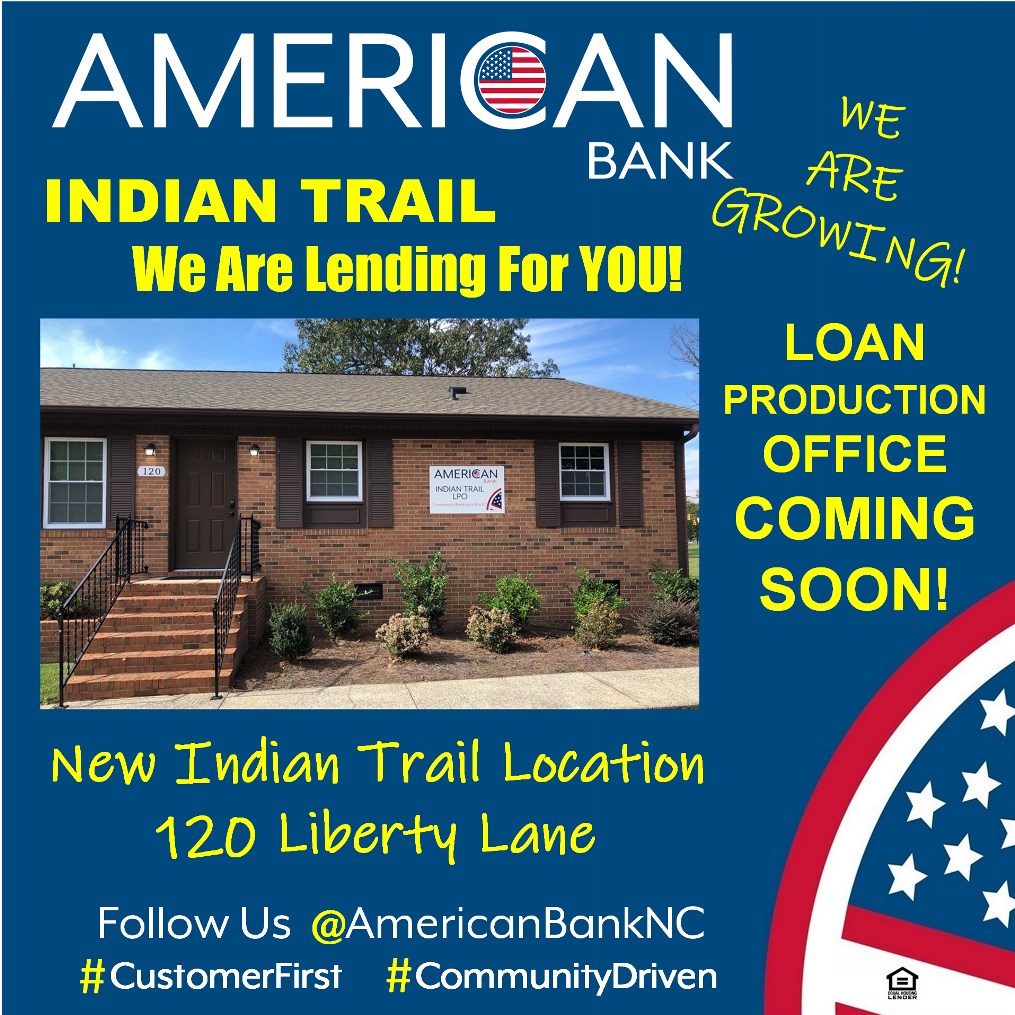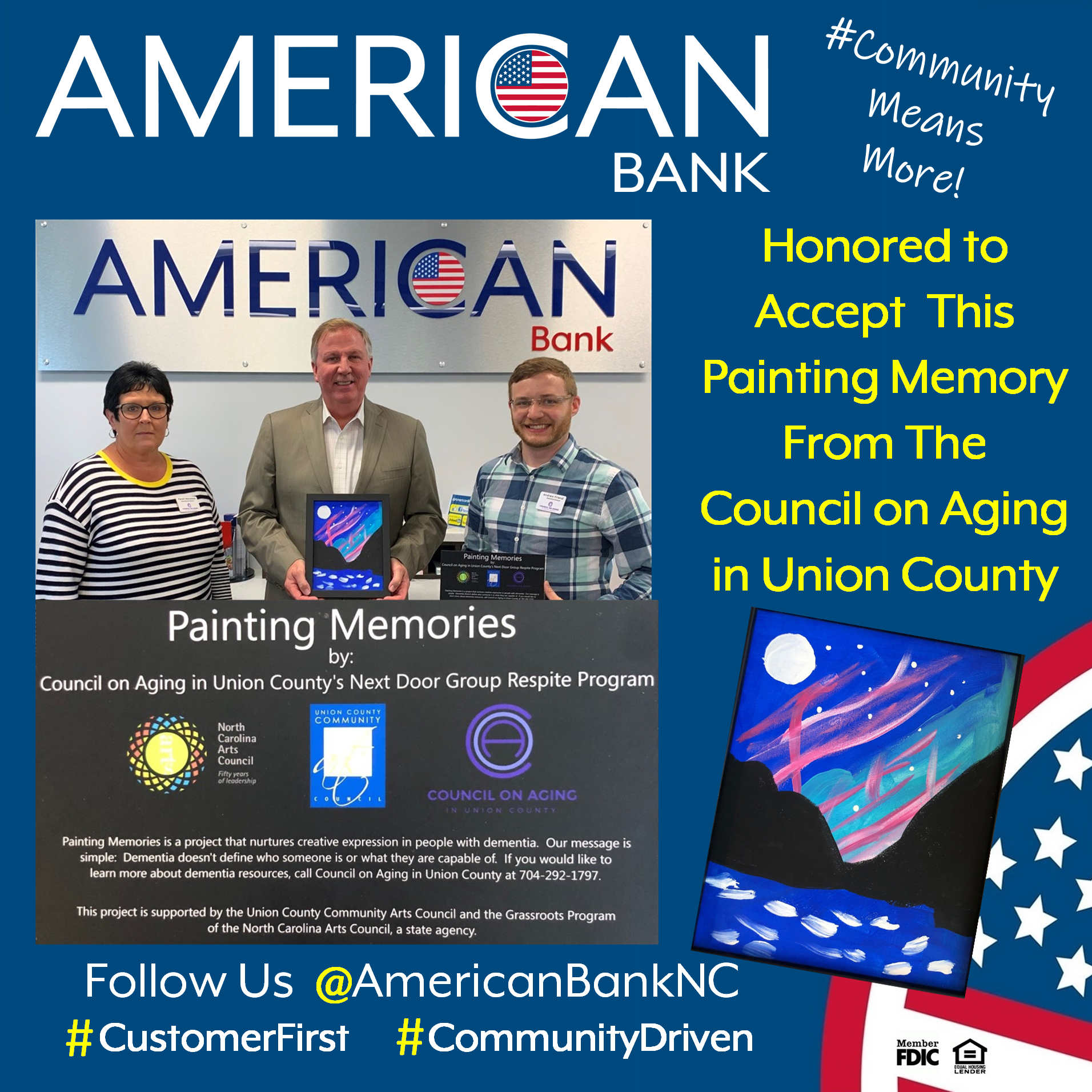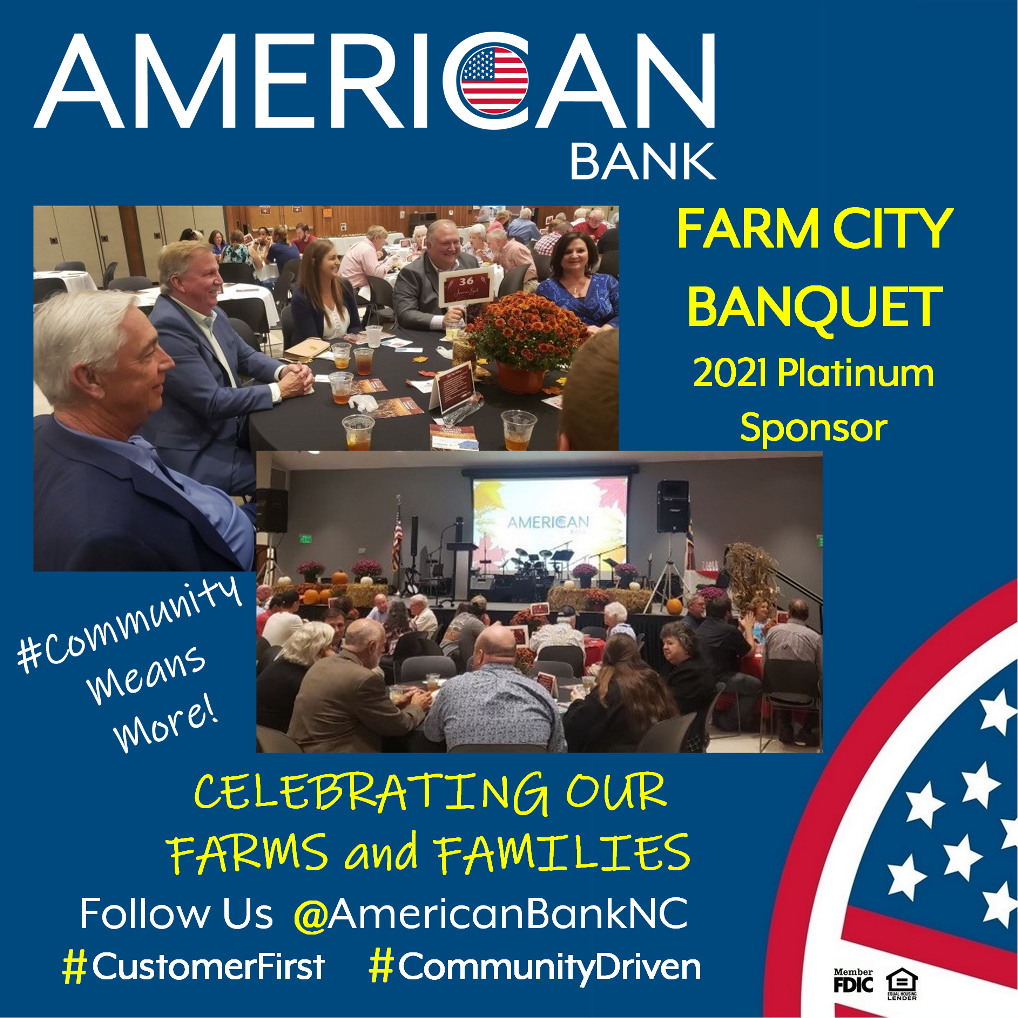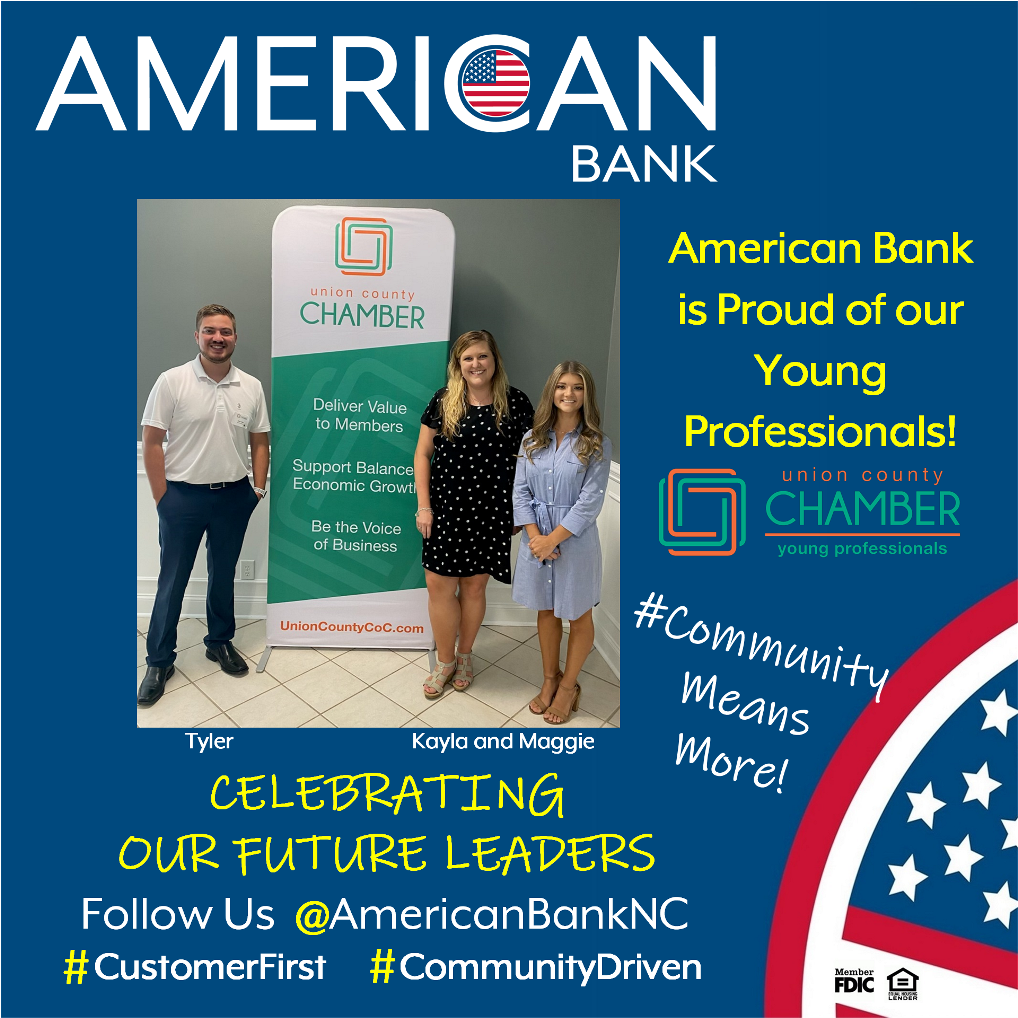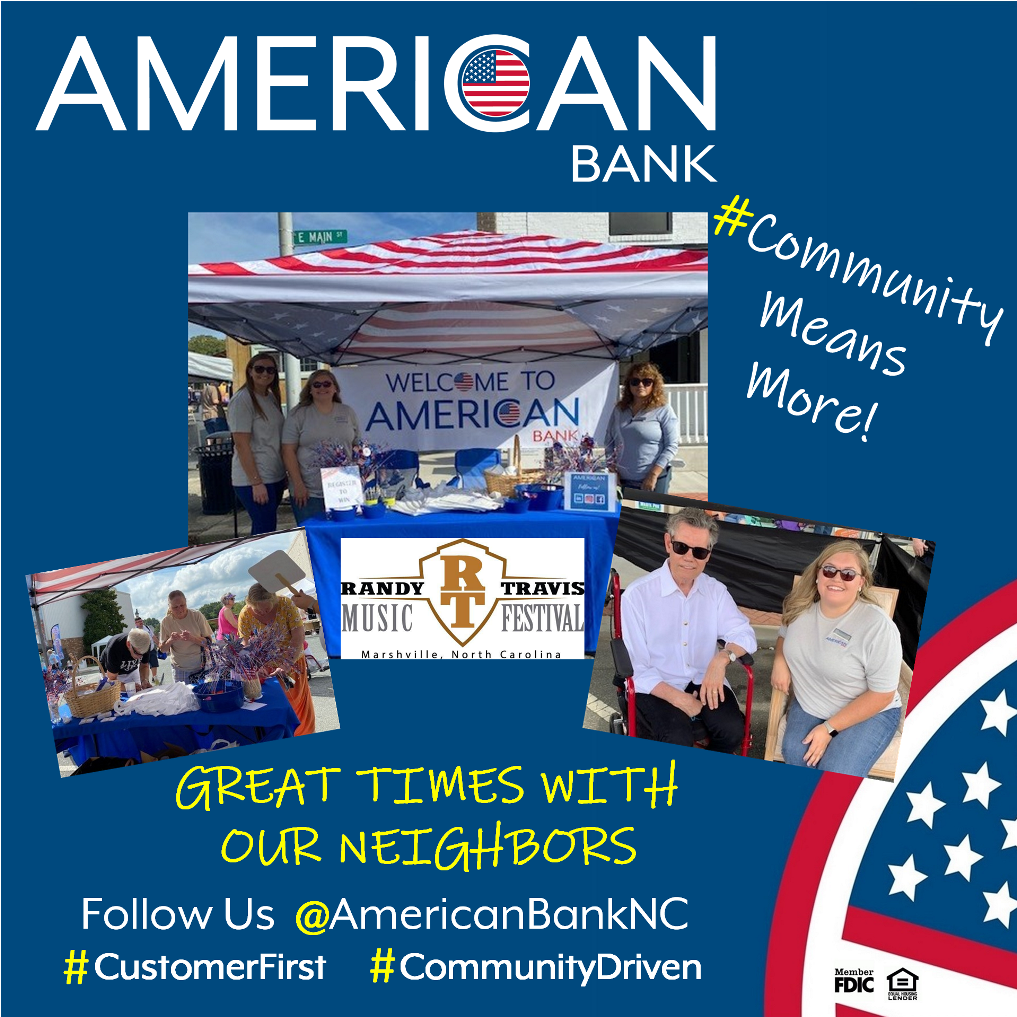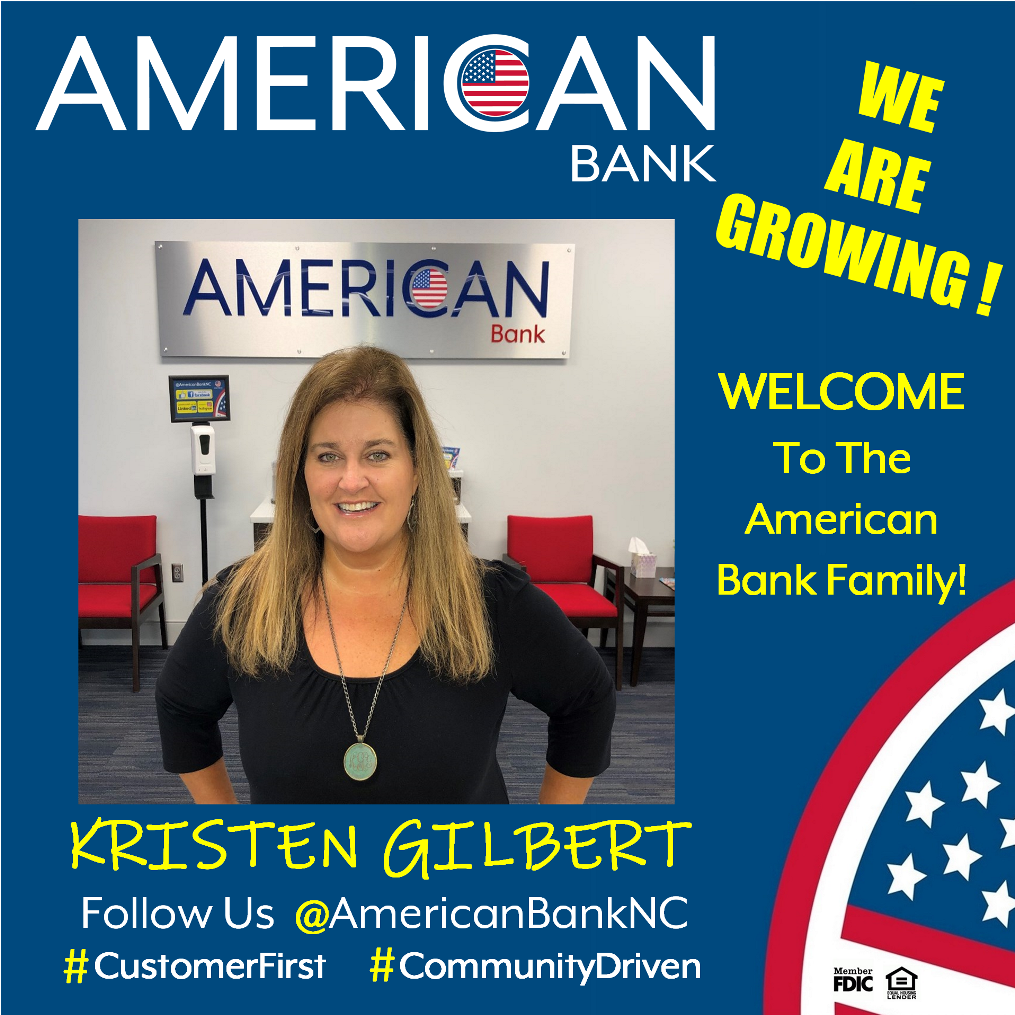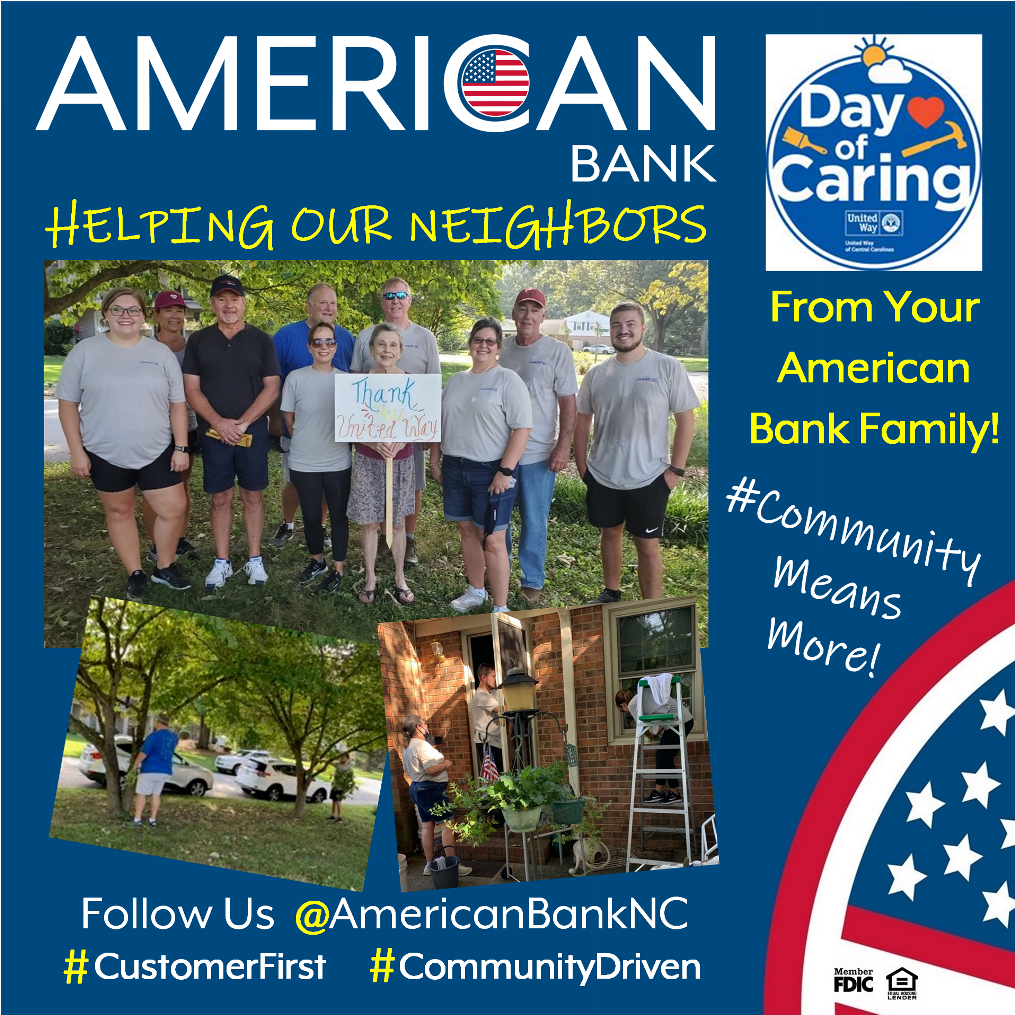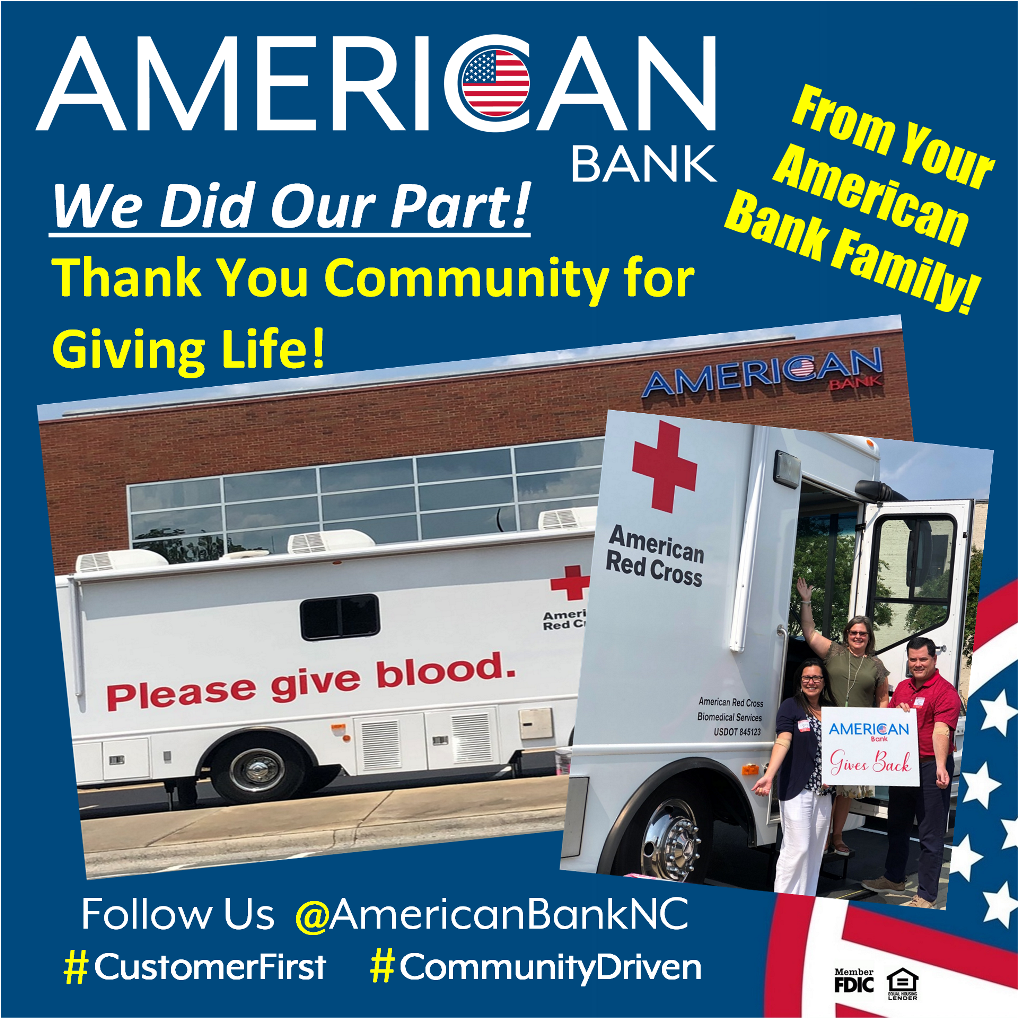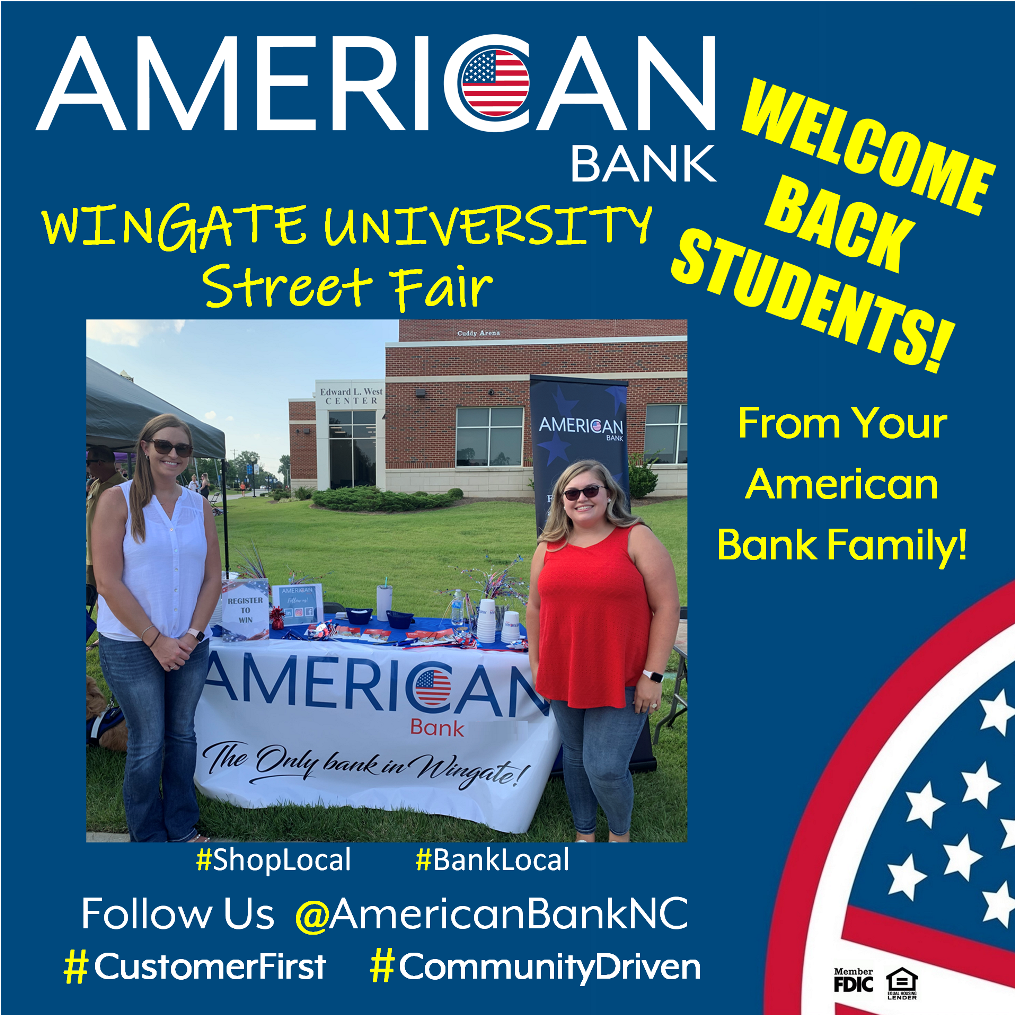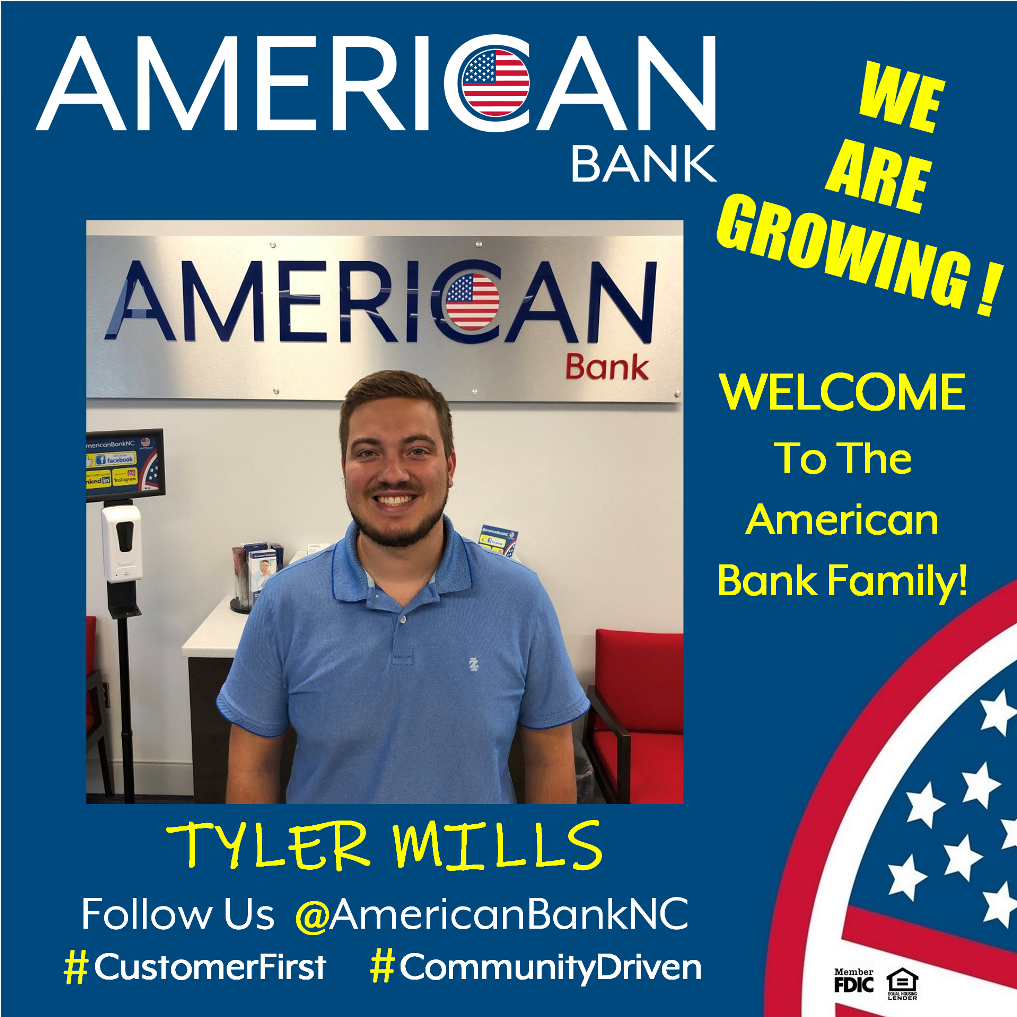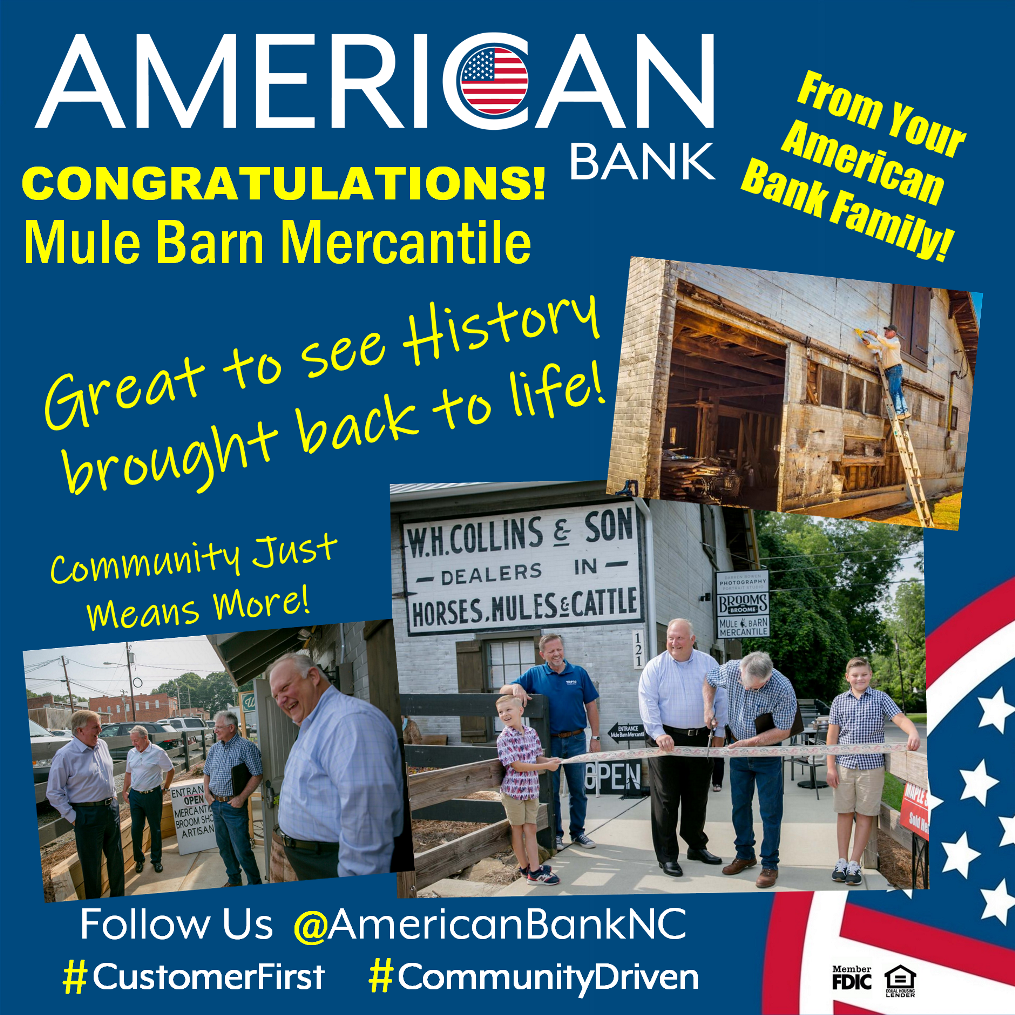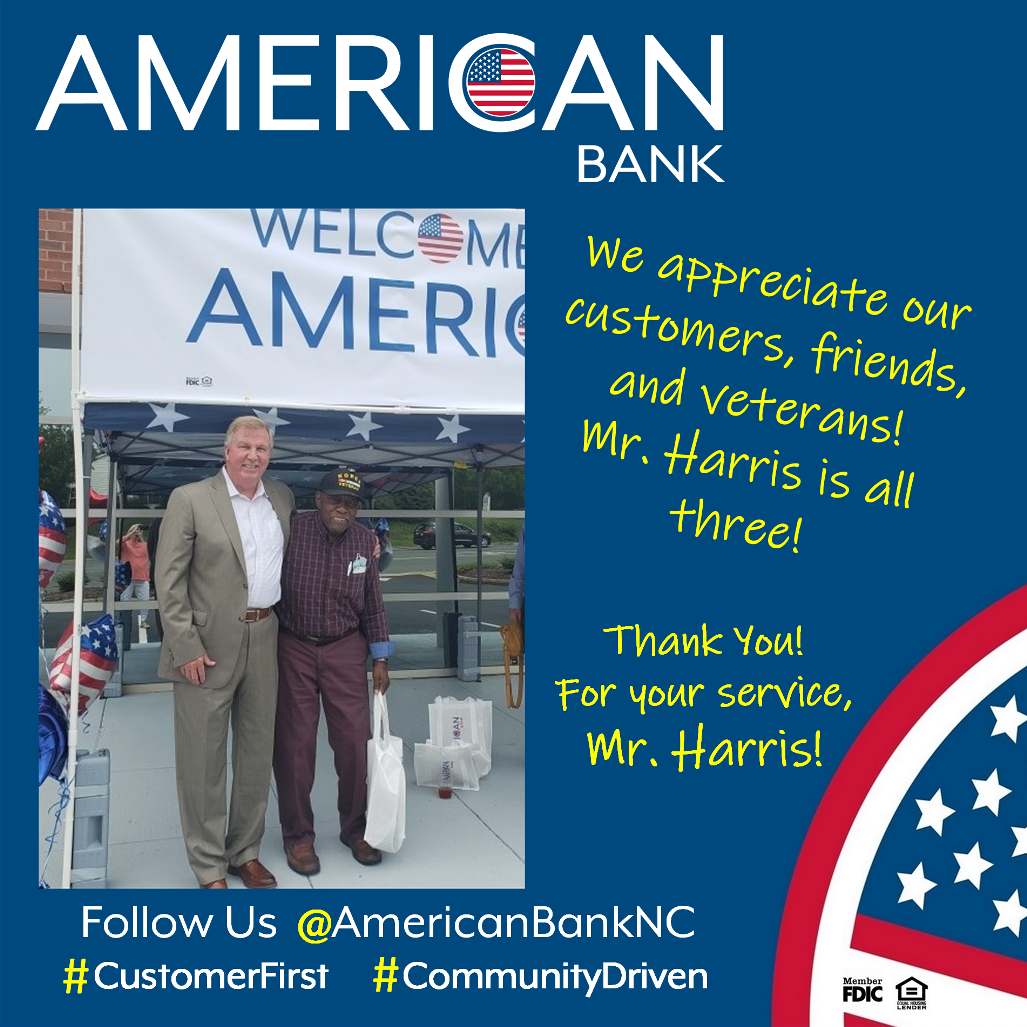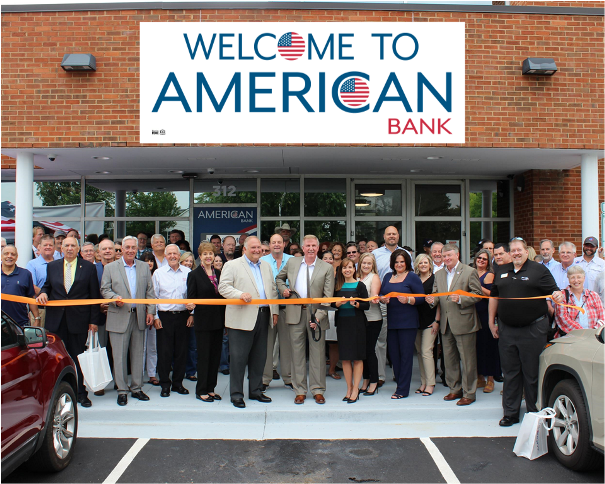 GRAND OPENING CELEBRATION AT MONROE MAIN
On July 20, 2021, the community gathered with American Bank to celebrate the grand opening of its Monroe Main Office location. President and CEO Randy Adcock kicked off the festivities with the official ribbon cutting. Thank you to all our customers, friends and community who helped make this a special day for American Bank.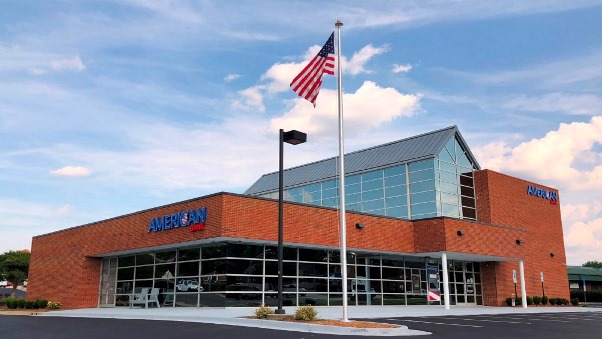 RELOCATION COMPLETE - MONROE MAIN OFFICE OPENS
On April 12, 2021, American Bank opened its relocated Main Office. It is in the heart of downtown Monroe to better serve Union County and the surrounding areas. Stop by to visit the location at 312 N Charlotte Avenue.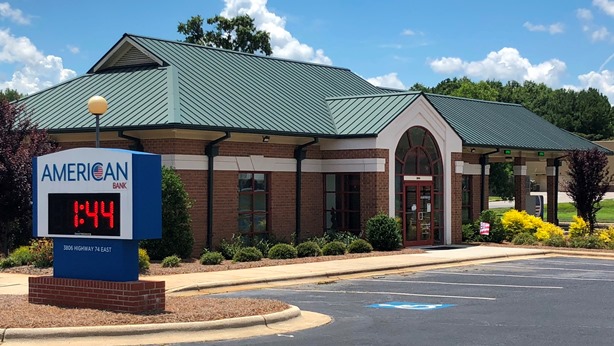 WINGATE OFFICE OPENS
On June 19, 2019, we opened our second location in Wingate, NC.  The branch is located at 3806 US Highway 74 East.  Our team is ready to welcome you and assist you with your personal or business banking needs.
BRINGING BACK COMMUNITY BANKING
We are excited to bring community banking back to Union County!  On May 20, 2019, we officially opened the bank, the first new bank to open in North Carolina since 2009.  We are grateful for this opportunity.  Our board members, organizers, and staff all strive to have a very traditional community bank while delivering a high level of service and responsiveness to our individual and business clients.  We have all of the products being offered by out of area, out of state banks, such as mobile banking, online banking, bill pay, etc. with an array of checking and savings deposit products that will be suited to the needs of our customers.  Our loan products will offer our clients the same flexibility with competitive rates and terms.  It is our goal to build long lasting relationships that go far beyond just banking.  We hope you will give us a try because we think you will be very pleased with the friendliness of our staff and the service they deliver.
AMERICAN BANK & TRUST (PROPOSED) RECEIVES SUBSCRIPTIONS FOR 100% OF TOTAL REQUIRED CAPITAL
Monroe, NC — The organizers of American Bank & Trust (proposed) are pleased to announce that the proposed bank has received subscriptions to purchase over 2,000,000 shares of its common stock and will be conducting the first closing of its initial public offering. The net proceeds from the first closing will exceed the minimum capital required by the North Carolina Commissioner of Banks to commence operations as a North Carolina chartered commercial bank. Due to ongoing investor demand, American Bank & Trust (proposed) will continue to offer and sell shares of its common stock following the initial closing of the offering.
The North Carolina Commissioner of Banks and the North Carolina Banking Commission approved a provisional bank charter for American Bank & Trust (proposed) on November 14, 2018 and the FDIC approved the proposed bank's deposit insurance application on February 6, 2019. American Bank & Trust (proposed) was the first de novo community bank in North Carolina to receive charter approval in over a decade. The proposed bank's charter approval is subject to customary regulatory conditions, including minimum capital, that must be satisfied before the bank can open for business.
American Bank & Trust (proposed) launched its initial public offering of common stock on August 1, 2018 with the stated goal of raising at least $20 million in net regulatory capital. The stock offering is currently ongoing, and shares are being sold at $11 per share with a 500-share minimum subscription.